Comments Off

on 3 Short Films of Carl Theodor Dreyer
January 11, 2014 by Admin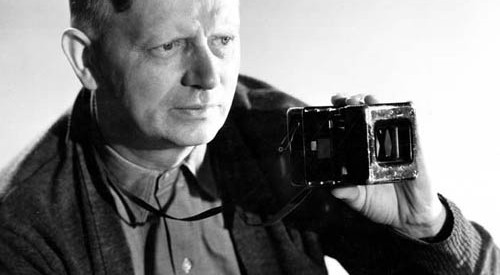 I've lately been watching the films of the great Danish director Carl Theodor Dreyer (1889-1968). His career began in 1919 and extended until 1964, so he lived through quite a bit of cinema history and change. His best know films include The Passion of Joan of Arc (1928), Vampyr (1932), Day of Wrath (1943), Ordet (1955), and Gertrud (1964), with the first three being especially significant.
Today, I'd like to consider his short films. They are miniature versions of his feature works in the sense that they have the same beautiful, sometimes luminous cinematography and narrative ease of presentation. There are no "look at me" gimmicks and little virtuosity – just the surety of masterful technique as its transparent best.
The films are also a fascinating window into a part of the world we rarely consider, except as some fanciful and slightly dull, safe vision of socialism. Although the last film might seem to support that view, it's still a vision of order and systematic application of leadership that is too often undervalued in this increasingly chaotic world.
The films are about:
The Danish sculptor Thorvaldsen
A short ride on a fast machine
Danish public health systems
More about Carl Dreyer at http://en.wikipedia.org/wiki/Carl_Theodor_Dreyer.
Category Sight | Tags:
---
Comments Off

on 3 Short Films of Carl Theodor Dreyer
Sorry, comments are closed.