Comments Off

on The Cecilia Chorus of New York, Mark Shapiro, Music Director Announces Award-winning Vocal Soloists Making Carnegie Hall Debuts in Bach's Christmas Oratorio on December 9
December 4, 2017 by Admin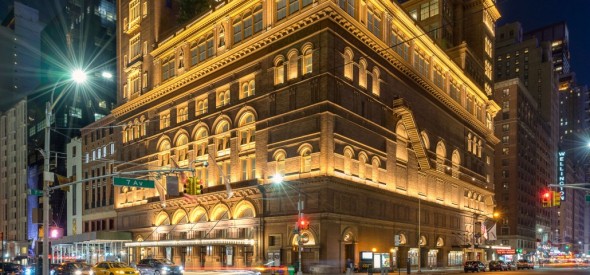 The Cecilia Chorus of New York, Mark Shapiro, Music Director, has announced an international cast of vocal soloists for J.S. Bach's Christmas Oratorio on Saturday, December 9 @ 8:00 PM at Carnegie Hall's Stern Auditorium/Perelman Stage, 57th St. and 7th Ave in Manhattan. Maestro Shapiro will conduct the soloists, chorus and orchestra.
The singers will be soprano Rebecca Farley (Kentucky); mezzo-soprano Renee Tatum (California); tenor Charles Sy (Canada) and bass William Guanbo Su (China). Soprano Vivian Yau (Hong Kong) will sing the role of "echo soprano." An important part of the chorus's mission is to present promising artists in hall and role debuts. Maestro Shapiro said: "There are few experiences so electrifying as the in-the-flesh discovery of a fantastic vocal artist on the cusp of a major career." This performance marks the Carnegie Hall main stage debuts of Su, Sy, and Yau. The Cecilia Chorus of New York presented Farley in her Carnegie Hall debut in December 2016. Others who have recently made Carnegie Hall debuts with the chorus include Ryan Speedo Green and Julia Bullock.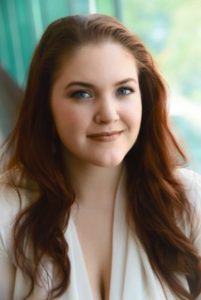 Rebecca Farley, soprano, who recently advanced to the regional (Chicago) round of the Metropolitan Opera National Council Auditions, and holds a master's degree from The Juilliard School. While at Juilliard she appeared as the Controller in Flight, Bubikopf in Der Kaiser von Atlantis, and covered Amina in the Met+Juilliard production of La Sonnambula. Other recent roles include Pamina in Die Zauberflöte and Gilda in Rigoletto. As a concert soloist, she has sung in Orff's Carmina Burana, Mahler's Resurrection Symphony, Handel's Messiah, and premiered the role of Mary in Angela Rice's oratorio Thy Will Be Done which she will reprise at David Geffen Hall this March. More recently, Ms. Farley has performed works of Bach and Handel conducted by international Bach authority Masaaki Suzuki. She participated in a ten-concert tour with Maestro Suzuki this May/June in New Zealand. Read an interview with her at http://ceciliachorusny.org/updates-contact/2017/9/21/rebecca-farley-prepared-and-ready and an article about her professional journey to New York from her home in Kentucky at http://ceciliachorusny.org/updates-contact/2016/11/14/rebecca-farley-soprano-from-henderson-ky-to-carnegie-hall.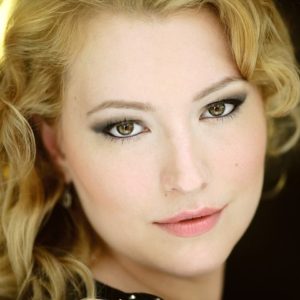 Noted for her "commanding and dramatic presence" (Opera News), mezzo-soprano Renee Tatum is rapidly gaining critical acclaim on the most prestigious opera stages in the United States. This season's engagements include Flosshilde in Das Rheingold with Tanglewood Music Festival; Flosshilde in Das Rheingold and Götterdämmerung and Waltraute in Die Walküre with San Francisco Opera; Jenny in Threepenny Opera with Boston Lyric Opera; Flower Maiden in Parsifal at The Metropolitan Opera; and Ensemble for the Romantic Century's production of Van Gogh's Ear at The Pershing Square Signature Center in New York City. She also sang a concert entitled "Opera Italiana Forever Young" as part of the Central Park Summer Concerts series and Das Rheingold in concert with the New York Philharmonic at Lincoln Center. Read an interview with her at http://ceciliachorusny.org/updates-contact/2017/11/8/mezzo-soprano-renee-tatum-turning-the-corner. Her webpage is at http://www.uzanartists.com/portfolio/renee-tatum-2/.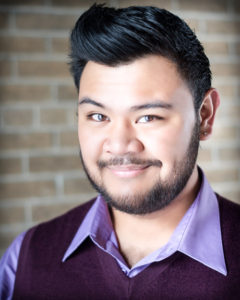 Toronto native Charles Sy has been recognized internationally as a promising young artist with a "softly lyric sound, a natural sense of phrasing coupled with a rare willingness to project beyond the apron" (National Post). He is described as "vocally and dramatically mature with a delicious dark tenor sound that [stretches] easily into shining high notes" (Schmopera). Sy is a recent graduate of the Canadian Opera Company's Ensemble Studio and received both First prize and Audience Choice in their 2014 Centre Stage Competition. He is currently completing an Artist Diploma in Opera Studies at the Juilliard School. A graduate of the University of Toronto (BMus, MMus), Sy is also an alumnus of several training programs including Music Academy of the West in Santa Barbara, Opera Theatre of Saint Louis, the Art of Song Fellowship at the Toronto Summer Music Festival, and the Opera as Theatre program at the Banff Centre. Read an interview with him at http://ceciliachorusny.org/updates-contact/2017/11/22/charles-sy-singing-is-learning-to-understand-myself and visit him at http://charles-sy.com/.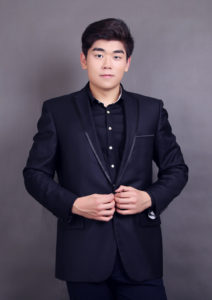 Five years ago when he was 18, New York City based singer William Guanbo Su was featured on National Public Radio's "From the Top" program, where he was praised for his "expressive sound, and the variety of (his) voice." Since then, Mr. Su, who recently won first prize in the 2017 Gerda Lissner Lieder/Song Vocal Competition and a 2017 Opera Index Encouragement Award, has performed in solo recitals around Europe, Asia, and the United States. His operatic roles range from Monteverdi's L'incoronazione di Poppea to Janacek's The Adventures of Vixen Sharp Ears. He has also concentrated on German Lieder at the Franz Schubert Institute in Vienna, where he was coached by Elly Ameling, Olaf Bar, Helmut Deutsch, Robert Holl and others. Born in Beijing, China, Mr. Su moved to the United States at the age of 14 to attend The Walnut Hill School for the Arts in Natick, MA. He continued his voice studies at the Manhattan School of Music, graduating last May. He is currently pursuing his Master's degree at Juilliard under the guidance of Cynthia Hoffmann. Read an interview with him at http://ceciliachorusny.org/updates-contact/2017/9/21/william-guanbo-su-the-discipline-of-an-athlete.
Single tickets for the December 9 concert range from $25 to $85 and are available online at http://www.carnegiehall.org/, by calling CarnegieCharge at 212-247-7800 or visiting the box office at 57th Street and 7th Avenue. Season subscriptions are also available.
For more information about this concert, visit http://ceciliachorusny.org/#/oratorio/ or call 646-638-2535. CCNY Carnegie Hall concerts are ADA accessible. For MTA transportation information, visit http://tripplanner.mta.info/MyTrip/ui_web/customplanner/TripPlanner.aspx.
The Cecilia Chorus of New York is the 2015 winner of the ASCAP/Chorus America Alice Parker Award; and the 2013 third-place winner for The American Prize in Choral Performance. New York City's Department of Cultural Affairs recently bestowed a generous grant of support on The Cecilia Chorus of New York for its' 2017-18 season.
The Chorus, a secular organization, was founded in 1906 and has evolved into one of the finest avocational performing arts organizations in New York City, described as "reliably venturesome" (The New Yorker, 2017) and "admirable," (New York Times, 2017). Recent performance highlights have included the commission and premiere of Tom Cipullo's Credo for a Secular City at Carnegie Hall in Spring 2014, the New York Premiere of the Mass in D (1892) by Dame Ethel Smyth and revivals of works by Peter Mennin and Isabella Leonarda, as well as the Chorus's first-ever commission/premiere for Carnegie Hall, Divis Cetera by Raphael Fusco in 2012. The Chorus's 2016-17 season included three newly commissioned works, while this season incudes two U.S. premieres: Messe Romane, by Thierry Escaich, and Dame Ethyl Smyth's The Prison (co-premiered with The Experiential Orchestra in Pennsylvania).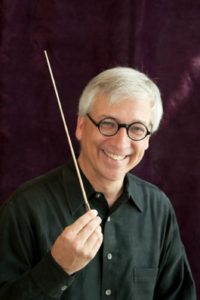 Mark Shapiro was appointed the seventh Music Director of The Cecilia Chorus of New York in 2011. He is one of a handful of artistic leaders in North America to have won a prestigious ASCAP Programming Award five times, achieving the unique distinction of winning such an award with three different ensembles. His February 2015 Juilliard performance of Britten's The Rape of Lucretia was characterized in The New York Times as "insightful"; The Times has elsewhere praised his work for its "virtuosity and assurance," and "uncommon polish," and his leadership was characterized by New Jersey's Star-Ledger as "erudite and far-reaching." His bio is at http://www.ceciliachorusny.org/music-director-mark-shapiro/.
Category Sound | Tags:
---
Comments Off

on The Cecilia Chorus of New York, Mark Shapiro, Music Director Announces Award-winning Vocal Soloists Making Carnegie Hall Debuts in Bach's Christmas Oratorio on December 9
Sorry, comments are closed.