Comments Off

on Symphonic Masterpiece – Roy Harris' Symphony No. 7
April 28, 2012 by Admin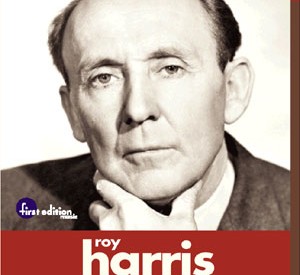 I remember first hearing Roy Harris' Symphony No. 7 back in college in the 1970s. I'd never heard anything like it. Large scaled, with strong suggestions of big, western skies above plains that went on forever, and the cities built on them, this was, and still is, for me, the sound of American classical music of the mid 20th century.
Harris' 3rd Symphony is considered more important and he wrote many others as well, but this is the one that does it for me, especially in this superb performance by Eugene Ormandy and the Philadelphia Orchestra. Although it's practically worn out, I still have the LP that my friend Mike Bregman gave me of this beautiful and irreplaceable work.
See what you think.
Part 1
Part 2
Category Sound | Tags:
---
Comments Off

on Symphonic Masterpiece – Roy Harris' Symphony No. 7
Sorry, comments are closed.