Comments Off

on Symphonic Masterpiece – Gosta Nystroem's Symphony No. 3
May 5, 2012 by Admin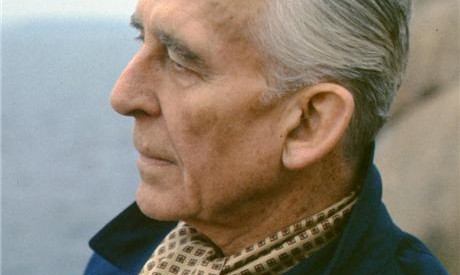 Sweden's Gosta Nystroem wrote his Symphony No. 3 – Sinfonia del Mare, for soprano and orchestra, between 1946 and 1948. It is, to me, a masterpiece and one of the most immediately memorable and enduringly beautiful Scandinavian works.
As Wikipedia says about the work, "The sea symphony, Sinfonia del mare, is written in one continuous movement, picturing different moods inspired by the sea. It is Nystroem's most popular work and might be said to have overshadowed other important works in his output. In the middle of the symphony is a section where a soprano sings a setting of Lindqvist's poem "Det enda" ("The one") about a person who has fled from the sea, "as one flees from the beloved", but who will soon return to "sit by the sea and know it's the one on earth".
This is a fine performance, but for a transcendent one you might also want to investigate the recording by the great soprano Elisabeth Soderstrom and the Swedish Radio Symphony.
Category Sound | Tags:
---
Comments Off

on Symphonic Masterpiece – Gosta Nystroem's Symphony No. 3
Sorry, comments are closed.