Comments Off

on Conductor Harold Rosenbaum on Composer Thea Musgrave
December 8, 2017 by Admin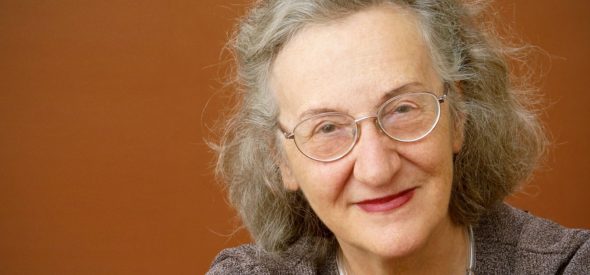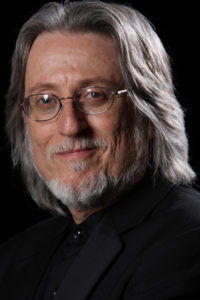 Renowned choral conductor Harold Rosenbaum (http://www.haroldrosenbaum.com/) was recently asked to comment on a New Music USA article about acclaimed composer Thea Musgrave (http://www.theamusgrave.com/). He wrote:
This is a wonderful interview of Thea Musgrave, whom I consider to be in the lineage of illustrious British composers of choral music over the last 100 years, which includes Benjamin Britten, Edward Elgar, Ralph Vaughan Williams and Jonathan Harvey. And like the greatest of those colleagues, Benjamin Britten, every moment of each of her works for choir is fascinating, riveting, hauntingly beautiful, and unique.
I first met Thea when we were both teaching at Queens College of the City University of New York, where she was a Distinguished Professor of Composition from 1987-2002. She was (and still is!) affable, charming, and humorous. I had been wondering for a long time why, when in 4/4 time, e.g., and particularly with published English music over the centuries, whole notes were tied over to eighths when it seemed obvious to me that singers should cut off on the downbeat. I posed that question to her, and, leaning forward, she said, "It's a stupid British tradition!"
It was during that period that I became acquainted with, and started performing, her choral works, first with my volunteer choir, The Canticum Novum Singers, and later with my professional choir, The New York Virtuoso Singers, subsequently conducting over a dozen of them. Her presence at rehearsals has been a blessing; her artistic vision, piercing intellect, powerful sense of drama (which infuses her works) and cordial suggestions complemented and fortified my efforts to do unmitigated justice to her works. One particularly gratifying collaborative project stands out: Her 75th birthday concert in NYC followed by the creation of a CD containing all the works on the program. Thea called on her friend, the British actor Michael York, who enthusiastically joined us as narrator in the main work on the program: "For the Time Being: Advent," which I consider to be her a cappella choral masterpiece.
Her Music
Thea writes in an extended tonal, highly chromatic language, and captures our attention with consummate beauty mixed with gripping tension and ambiguity. In those ways, her writing is like that of the Dutch composer Tristan Keuris, and Arnold Schoenberg, in works like "Verklärte Nacht" (Op. 4), and "Friede auf Erden" (op. 13). In works such as "On the Underground, Set #3: A Medieval Summer," "Ithaca," and "Voices of Power and Protest," she interweaves both recurring and new ideas in a dazzling fashion. In this regard, her music is much like that of Richard Wagner. She often treats choirs in the same fashion and with the same emotion and passion with which Gustave Mahler handled his orchestra, relentlessly probing its inner workings, and habitually compartmentalizing instruments before using them collectively. Her vocal instrumentation and textures (mostly contrapuntal) are kaleidoscopic, with unremitting revelations launched from a restless and fertile mind.
Thea imbues many of her choral works with theatrical elements. Here she once again takes the lead not only from Britten, with his dramatic movement in non-operatic works such as "St. Nicholas," "Noah's Floode," and "The Hymn to the Virgin," but even from Purcell (who had a sizeable influence on Britten), with his dramatic masques involving dancing, acting and an elaborate stage design, as well as singing and playing. In her stunning anti-war work, "Voices of Power and Protest," the chorus not only sings, but enacts the drama. In her recently composed "The Voices of Our Ancestors" for chorus, soloists, brass quintet and organ, all performers remain offstage until the conductor enters, and in turn summons the performers who gradually assemble. In "For the Time Being: Advent," she explains that the narrator should at first sound objective and matter-of-fact, but then gradually become subjective and emotional. Later she indicates that the chorus should emulate the murmur of an approaching crowd, and that their words should only occasionally be distinct.
Thea makes certain to understand fully technical aspects and the abilities of each instrument for which she is writing (including the voice) before delving into the composition process. She recently asked me to recommend an organist with whom she could meet to gain an even fuller understanding about the organ, although she had already written brilliantly for it in her sumptuous "The Lord's Prayer."
Another fascinating element of her work is how she juxtaposes poetry/text from various sources into one cohesive and coherent musical work, as Britten did in his "Voices for Today," Elgar did in "The Apostles," and, of course, Brahms did in his "Ein Deutsches Requiem." In "The Voices of Our Ancestors," Thea immersed herself in the poetry of other cultures and distant times, ultimately choosing 12 poems in 9 languages that spoke with great meaning to her.
And then there are the earlier charming works: "Four Madrigals" and "John Cook," which already display evidence of a master at work, not unlike the many early tonal choral works by Elliott Carter.
Very few composers throughout the history of Western music have produced brilliant pieces with every attempt. I am not acquainted with every work Thea has written. However, every one of the dozens I have conducted and heard has been spellbinding from beginning to end. She is truly one of the greatest composers that we have been blessed to have. Long live Thea! And thank you, Thea, for enriching the lives of millions of people, and for creating a treasure trove of music for future generations.
In an upcoming issue of London's Choir and Organ Magazine, I will explore her entire choral output in more detail.
Read Frank Oteri's New Music USA interview with Thea Musgrave at https://nmbx.newmusicusa.org/thea-musgrave-where-the-practicality-comes-in/.
---
Comments Off

on Conductor Harold Rosenbaum on Composer Thea Musgrave
Sorry, comments are closed.