Comments Off

on Da Capo Chamber Players Present Musical Spirits Reappear! October 30, 2019 at New York City's Kaufman Music Center
November 9, 2019 by Admin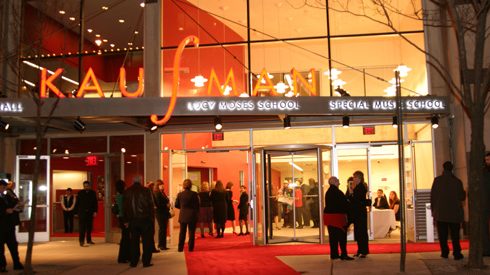 Da Capo Chamber Players Musical Spirits Reappear!
This concert was presented on October 30, 2019 at New York City's Kaufman Music Center by the always wonderful Da Capo Chamber Players.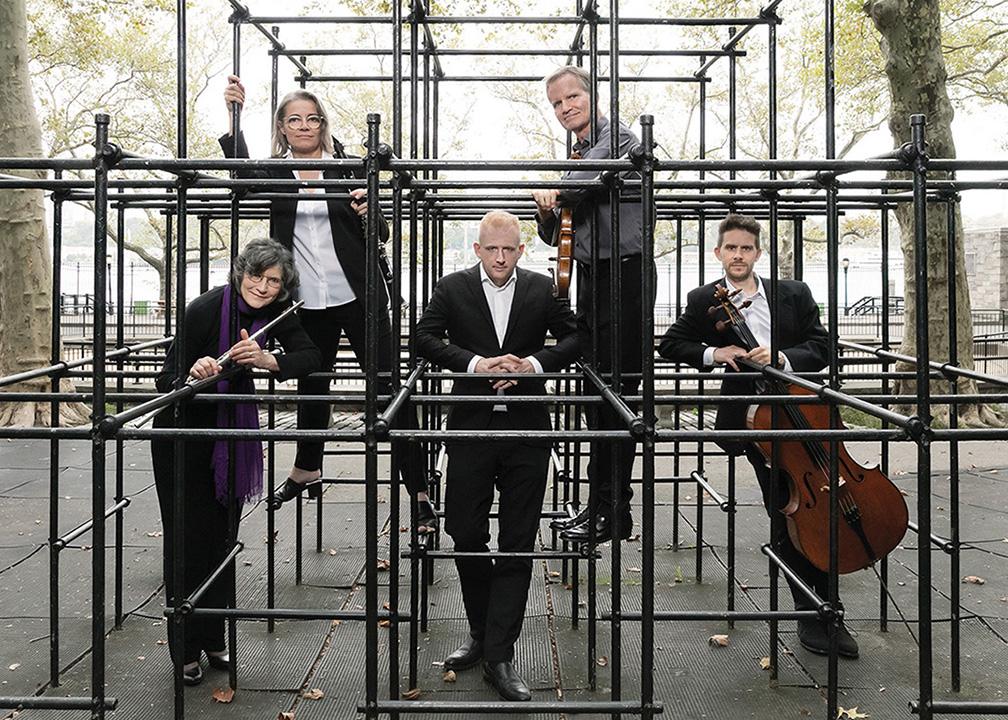 Members of the Da Capo Chamber Players
(L. to R. – Patricia Spencer, flute; Marianne Gythfeldt, clarinet, Steven Beck piano, Curtis Macomber, violin; Chris Gross, cello
Photo Credit: Beowulf Sheehan
The evening began with Jihyun Kim's Once Upon A Time…., performed by Da Capo core members: flutist Patricia Spencer, clarinetist Marianne Gythfeldt, violinist Curtis Macomber, cellist Chris Gross and pianist Steven Beck, with guest percussionist John Ferrari. As could be expected, the piece started with a real "once upon a time" nursery rhyme-type feel, perhaps suggesting a very young musician (provided the child is versed in odd meters) – but it works. Then, suddenly, Stravinsky is in the nursery, and all manner of terrors and delights are invoked – but again, it works. There's a nice shape and structure to the piece, and an almost cinematic quality, especially in the chase scene. Excellent ensemble work, with special recognition to percussionist Ferrari.
Next, Vasiliki Krimitza's Aeolias flute and percussion duo. This was a nice workout for percussion, but less so for the flute. It's quite evocative, but mostly because of the colors of the vibes, gongs, cymbals, etc. Overall, attractive sounds, but the virtuosic balance in the writing is very much against the flutist.
Then, Jonathan Dawe's On Again, Ockeghem. The past, in the form of sounds inspired by the 15th century composer Johannes Ockeghem, floats in and out between decidedly contemporary passages. The piece is charming, and, at times, almost conservative, with pleasing textures moments of elegance and wit. A most attractive piece, beautifully played by the core ensemble.
It should be noted that composers Kim, Krimitza and Dawe were all on hand for the performances and to acknowledge the audience's appreciation.
The first half of the concert ended with Cynthia Folio's Through Window's Lattices, again for the ensemble and percussion. The past came back again, this time through the spirit of Hildegarde von Bingen, and very attractive, evocative music that included an occasional appearance by the early 20th century, and several other stylistic periods, as if to acknowledge Hildegarde's influence across the years. At times, the music is quite powerful, especially the driving, multi-colored final pages, further amplified by the ensemble's chanting and slow fade to darkness. Wonderful music, wonderful performances.
After intermission, Bruce Adolphe's And All Is Always Now. This could almost be the soundtrack of a book by W.G. Sebald, concerning memory, the evocation of dramatic moments remembered, the sepia-colored and often stark recollections that appear from the past, cloudy or clear – all presented superbly by Macomber and Beck, with great commitment and care for the details.
Finally, Louis Karchin's Ancient Scenes, with the composer conducting the core group, Ferrari, and the composer's daughter, soprano Marisa Karchin, who has a lovely voice. Aside from the Krimitza, this was the most purely "contemporary" piece of the evening. It's challenging, yet attractive in the best modern sense, especially in the vocal movements. My only criticism would be that the singer was sometimes buried by the ensemble, losing some of the impact of Seamus Heaney's poetry. I'd like to hear this again under better sonic circumstances. There's a real urgency and sense of forward motion to the instrumental movements presented superbly, as usual, by this fine ensemble, wonderfully supplemented by the precise playing of percussionist Ferrari, who somehow managed a substantial battery of sounds and devices in an almost choreographic manner.
Da Capo Chamber Players should be very proud of the range and quality of the music they present. Their performances give new music the best possible chance to succeed.
James Grant
Visit Da Capo Chamber Players at https://colbertartists.com/artists/ursula-oppens/
Visit the composers:
Jihyun Kim – https://www.noeljihyunkim.com/
Vasilki Krimitza – https://krimitzavasiliki.wordpress.com/
Jonathan Dawe – https://www.jonathandawe.com/
Cynthia Folio – https://astro.temple.edu/~cfolio/
Bruce Adolphe – https://bruceadolphe.com/
Louis Karchin – https://louiskarchin.com/
Category Sight, Sound, Word | Tags:
---
Comments Off

on Da Capo Chamber Players Present Musical Spirits Reappear! October 30, 2019 at New York City's Kaufman Music Center
Sorry, comments are closed.