Comments Off

on Da Capo Chamber Players Remembering George Walker, February 12, 2020 at New York City's Kaufman Music Center
March 8, 2020 by Admin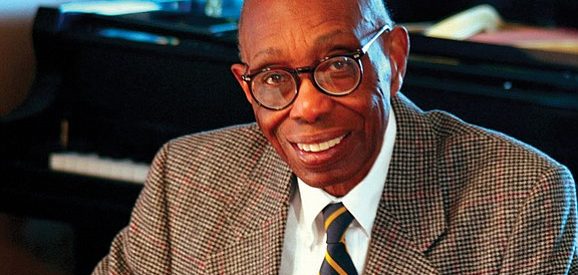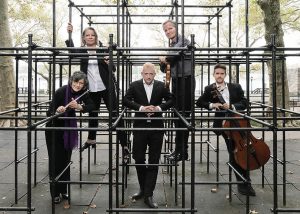 This concert was presented on February 12, 2020 at New York City's Kaufman Music Center by the marvelous Da Capo Chamber Players.
I've been familiar with George Walker's orchestral music for a number of years, courtesy of a series of recordings issued by my friends at Albany Records.  They should be commended for this service to American music.
However, it wasn't until Da Capo's concert remembering this fine composer that I became more familiar with his chamber works. They should also be commended for this service to American music.
I found the entire program to be fast paced and well considered—and a fine view of two contrasting and complimentary aspects of Walker's chamber output.
First, the young(er) Walker, specifically Music for 3 (1970/1991).  This was driving, forceful, logical and sophisticated, yet easy to "get." For violin, cello and piano, the 3 (as 1) wove a tightly knit, yet flexible and very fine performance.
Next, his Five Fancies for clarinet and piano four-hands (1975).  This was highlighted by Da Capo core member Marianne Gythfeldt's wonderfully nuanced clarinetistry. The fifth, final variation was especially good, with strong contract between the fortissimo of the piano(s) and the lovely, lyrical writing for the clarinet.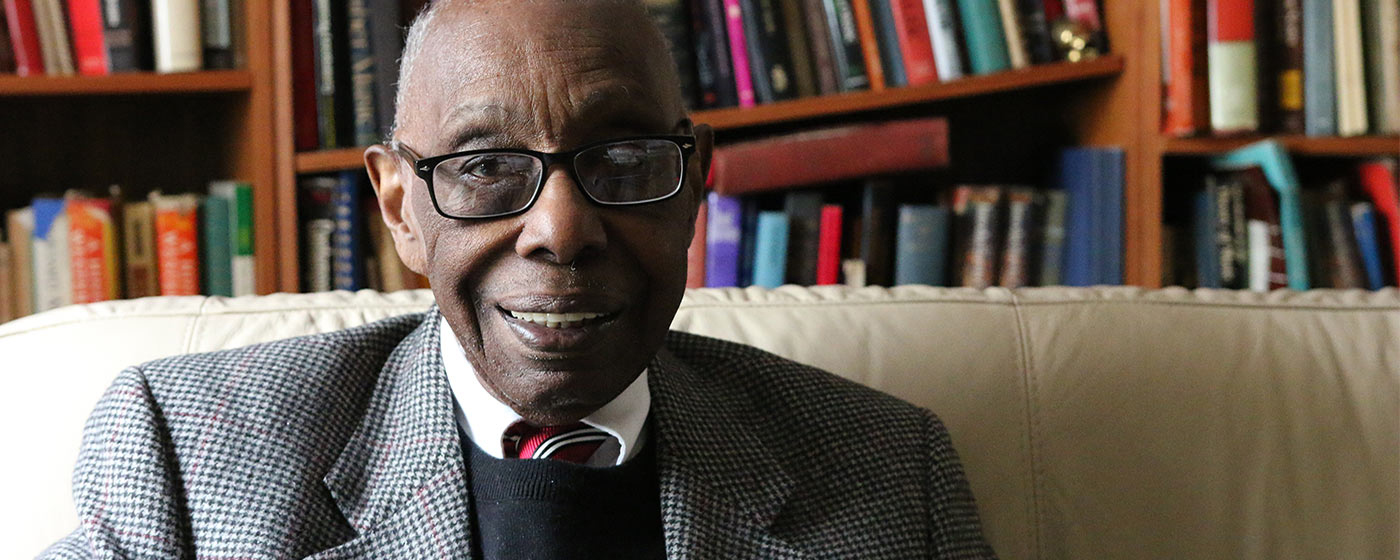 Then, Walker's Modus (1998) for violin, cello, 2 guitars, flute and oboe.  This is a gentler Walker, obviously from a time of great artistic certainty in his voice and technique. It's very easy to enjoy this group's sense of ensemble, and how easily they seem to integrate guests into their sound. Of course, this what musicians should do (but don't always manage). Da Capo presents performances where the music comes first, and George Walker's attractive, almost understated Modus was well served by this.
Finally from the evening's principal voice, Tangents (1999) in an arrangement for a smaller ensemble than the original chamber orchestra, presented more gentle Walker, albeit with a certain urgency that makes this attractive music all the more attractive. My only problem with it is that it's too short. I wanted to hear more!
Da Capo closed the program with Wendell Logan's Runagate Runagate (1989) for large ensemble with conductor.
It was a very fine choice, as this was a wonderful contrast and compliment to Walker's work. Theatrical, evocative and powerful, with marvelous vocal acting by tenor Robert Mack truly amplifying and focusing the text by Robert Hayden. The music integrated many different styles, ending with a pseudo-march, a very jazzy interlude and ultimately back to the militaristic drum rhythm.
I've said it before, but it bears repeating – Da Capo Chamber Players should be very proud of the range and quality of the music they present. Their performances give new music the best possible chance to succeed.
Visit Da Capo Chamber Players at https://www.dacapochamberplayers.org/.
Visit the composers:
George Walker – http://georgetwalker.com/
Wendell Logan – https://en.wikipedia.org/wiki/Wendell_Logan
Category Sight, Sound, Word | Tags:
---
Comments Off

on Da Capo Chamber Players Remembering George Walker, February 12, 2020 at New York City's Kaufman Music Center
Sorry, comments are closed.