Comments Off

on On Songwriting: Kapilow, Sondheim, Laitman, and the York, by Leonard Lehrman
June 18, 2020 by Admin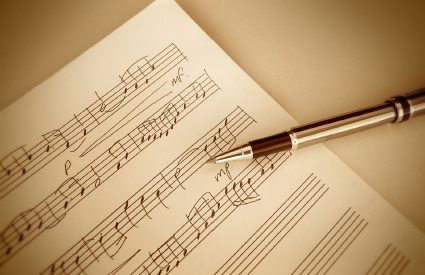 On Songwriting:
Kapilow, Sondheim, Laitman, and the York
By Leonard Lehrman, Copyright 2020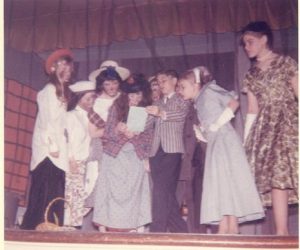 Threescore years ago, or close to it, I started studying privately with Elie Siegmeister, and decided I would be a composer, probably teaching in academia.  But my heart was with musical theatre, especially pieces with a social consciousness.  In 1961, I got my sixth-grade class to combine with another class and produce, with Alan Jay Lerner's permission: "Pygmalion – with My Fair Lady Songs."  To this day, classmates who participated still call it "the play."  That's it at left. I was Henry Higgins, of course; at 11, probably the youngest on record (or so Julie Andrews later told me); and in 2002 would marry that character, so to speak: a wonderful soprano (Helene Williams Spierman Lehrman) specializing in Accent Reduction in English Speech.  In the 1980s, I learned that My Fair Lady was the most popular musical in Europe (I got to conduct it, three times, at Theater des Westens in Berlin) – probably because it's really an operetta by a Viennese composer imitating English music-hall style.
Siegmeister poo-poohed it, saying its success was 90% Shaw, 8% Lerner and 2% Loewe.  He was more supportive of original shows I would write, however, with collaborators, more and less successfully: The Comic Tragedy of San Po Jo with Mark Kingdon (who later became a hedge-fund manager & philanthropist) – on atomic testing and U.S. imperialism, the year of the Cuban missile crisis(!); and an aborted Hasty Pudding Show with (and then without) Fred Grandy (who later became a U.S. Senator from Iowa) at Harvard, that turned into a comic mini-operetta (revived at Cornell) entitled Beowulf or The Great Dane. 
Siegmeister steered me more toward opera, and crossover pieces like The Cradle Will Rock (which was the first recorded original-cast album; not Oklahoma!) – and others – by boundary-straddling composers like Marc Blitzstein, through whose works I got to know and consult with Leonard Bernstein.  By the time I'd completed my 1977 Cornell doctorate in composition, I had 3 operas (including a Blitzstein completion, blessed by both Siegmeister and Bernstein) under my belt, but my heart was still in musical theatre, and when SUNY-Geneseo announced a faculty vacancy for a teacher of piano, theory, composition, opera workshop, and a new course in musical theatre, I jumped at the chance, and wrote them a syllabus for that course (which they would actually use, for a number of years, only without my unit on Blitzstein & Menotti).  I got the job, moved there, and was prepared to start work as an Assistant Professor.  But then an unexpected letter came from the Metropolitan Opera, inviting me to an interview – on Leonard Bernstein's recommendation, I was told.  After a  2½-hour audition, I was offered the job of Assistant Chorus Master, and left academia, thereby unfortunately becoming, I later learned, "overqualified" for any further employment there – until 2014-15, when I lectured in Jewish Opera, first at Hebrew Union College, then at Community Church of NY. I did get to work, as assistant conductor, and sometimes conductor, mostly of operas and operettas, in Europe, in 1979-86. Since then I've freelance-conducted community-theatre productions of Sweeney Todd, Pippin, The Sound of Music, Something's Afoot, and my own works and translations. And I still love musical theatre, as well as writing songs (art, popular, and often in-between), with 7 musicals (alongside 12 operas) and 281 pieces for solo voice(s) (in French, German, Hebrew, Ladino, Romanian, Russian, Yiddish, and – mostly – English) in my works catalog.  So during this period of Quarantine, I've been happy to read, listen to, participate in, and now write about:
a book that just came out which, were I ever to teach Musical Theatre again, I'd definitely use as a textbook: Rob Kapilow's Listening for America: Inside the Great American Songbook, from Gershwin to Sondheim, Norton, 2019;
the Stephen Sondheim 90th Birthday Celebration at broadway.com ;
a 2-CD set of art songs by the prolific Lori Laitman, who happens to be a cousin of a cousin of mine; &
the York Theatre Songwriters in Mufti Competition, now entering Round 4, in which I'm proud to say that in each of the first 3 rounds, the pieces I have written (with collaborators Barbara Kahn and George Wallace) for Helene to sing with me have won more votes of approval than any of the other entries.
Listening for America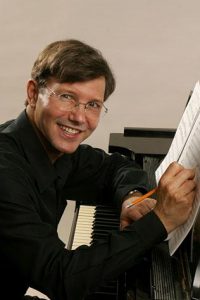 Rob Kapilow has specialized in lectures on musical classics and what makes them "great," with background and analyses (some melodic, some rhythmic, but mostly harmonic) that attempt to bridge the gap between the amateur and the professional.  He largely succeeds here, providing musical examples for those who can read musical notes, and making them available online for those who can only listen.  Two songs from each of eight composers each get a chapter, fleshed out by valuable anecdotes and comparisons with faux harmonizations that a less-gifted composer might have written of the same melody. The composers are Jerome Kern, Cole Porter, George Gershwin, Harold Arlen, Irving Berlin, Richard Rodgers, Leonard Bernstein, and finally Stephen Sondheim, who learned much from his mentor, Kern- and Rodgers-collaborator Oscar Hammerstein, and then himself collaborated (mostly successfully) with Bernstein and (less successfully) with Rodgers.  One misses the names Marc Blitzstein, Jule Styne, Burton Lane, Jerry Bock and Jerry Herman, though the first two at least merit passing mention and appear in the index.
Choosing which songs to highlight must have been daunting, but Kern is well-served by a selection from his iconic Showboat and what is probably his greatest song, from the failure, Very Warm for May: "All the Things You Are." The latter, with its rising fourth sequences that both defy and fulfill harmonic expectations, like the "Liebestod" in Wagner's Tristan und Isolde, is often called the greatest American song ever.  Porter and Berlin, who wrote their own lyrics, are each represented by a pair of classics: "Let's Do It" and "Begin the Beguine"; "Cheek to Cheek" and a selection from Annie Get Your Gun.  The history of the real-life sharpshooter Annie Oakley's transformation into the Ethel Merman character in that musical is one of the book's most interesting digressions.  Missing from the "Let's Do It" chapter is my favorite addition to the song that Noel Coward appended in his performance of it: "In Texas, some of the men do it.  Others drill a hole and then do it…"  Coward, Frederick ("Fritz") Loewe, Kurt Weill, and Andrew Lloyd Webber are four European names that appear only in the index.
Gershwin's "I Got Rhythm" and the opening number from Porgy and Bess are well-chosen, as are Harold Arlen's "Stormy Weather" and the opening number from The Wizard of Oz.  My favorite story about the latter, a collaboration with E.Y. ("Yip") Harburg, recalls a conversation with Yip about his collaboration with Vernon Duke on "April in Paris": "You must have known Paris very well to have captured it so well in those lyrics."  "No, I'd actually never been there." "So how did you do it?" "Well, I also wrote 'Somewhere Over the Rainbow,' and I'd never been there either!"  When I told that story at a workshop led by Pete Seeger, he exploded with glee: "Ya see, all you young songwriters, all ya need is imagination!"  (More on that later.)
Rodgers' two major collaborators, Lorenz ("Larry") Hart and Hammerstein, needed to be represented in his two songs, of course.  The latter choice came suitably from Rodgers' own designated favorite musical, Carousel. The Hart selection was more problematic, and obscure, though "I Wish I Were in Love Again" from Babes in Arms can certainly be seen as emblematic, even though I'd have much preferred "Manhattan" or something from Pal Joey, Connecticut Yankee or Boys from Syracuse.  Hart's problems, related to his homosexuality, though avoided in Rodgers' own autobiography, are spelled out here.
Bernstein's major collaborators are also well represented here: Betty Comden & Adolph Green in a selection from On the Town (my lecture on a different number from that wonderful show got me the job at Geneseo!); and Stephen Sondheim in "Tonight" from West Side Story.  Not mentioned is how notes #2-4 of the latter melody are directly descended, Bernstein himself acknowledged, from a song in Blitzstein's No for an Answer, while a phrase from "Maria" is directly lifted from incidental music near the opening of Blitzstein's Regina—two instances of borrowing I've frequently pointed out in my Bernstein/Blitzstein lectures/concerts. There are also serious errors in the words of the book's Examples 11.5 & 14.4 on pp. 271 & 350.
The two solo Sondheim selections are also emblematic: his most famous (and covered) song – "Send in the Clowns," from A Little Night Music; and one from Sunday in the Park with George, which he used as the title of his autobiography: "Finishing the Hat."  The former song's words actually contain an insider joke that I'm surprised few people, including Kapilow, seem to be aware of:  Play doctors, when a show is in trouble on the road in tryouts or previews, are often referred to as "clowns."  So the title has the double-meaning of not only a circus metaphor, but the real-life frequent experience of shows en route to Broadway, many of which never make it there. At Barbara Streisand's request, Sondheim wrote some additional lyrics to fill in the instrumental interlude under dialog in the original show.  That's the version which Helene Williams and I have been performing since 2011:  https://youtu.be/Ht-N5Xp-BfY
Sondheim's 90th
Which brings us to the 33 selections in the Gala Sondheim 90th Birthday Celebration, "Take Me to the World," streamed April 26, 2020, as a benefit for ASTEP (Artists Striving to End Poverty) on broadway.com and still watchable there, at https://www.broadway.com/buzz/199177/watch-all-of-take-me-to-the-world-a-sondheim-90th-birthday-celebration-right-here/ .  The show had some technical problems with live transmission at the beginning, and only returned to live performance near the end, with Bernadette Peters' a cappella rendition of "No One Is Alone," from Into the Woods. But along the way were such pre-recorded gems as the title song from Anyone Can Whistle sung by Patti LuPone, Linda Lavin in "The Boy From" (a parody she had debuted with, written for Mary Rodgers' The Mad Show), an Asian quartet in Pacific Overtures' "Someone in a Tree" (which Tom Lehrer has admiringly cited as Sondheim's most impressive piece), host Raul Esparza (in the evening's title song, from Evening Primrose), and the spectacular climactic trio of Christine Baranski, Meryl Streep and Audra McDonald in an arrangement of the late Elaine Stritch's signature song from Company: "The Ladies Who Lunch."   Josh Groban artfully segued from "Children Will Listen" to "Not While I'm Around" – from Into the Woods and Sweeney Todd, respectively. Preceding a Zoomed instrumental Overture to Merrily We Roll Along, Stephen Schwartz paid homage by playing the Overture to Follies.  Along with Maury Yeston, Schwartz is probably Sondheim's most gifted successor, with triumphs like Godspell, Pippin, and Wicked, not to mention his collaboration on the Bernstein Mass.  Other performers paying homage in the gala included Elizabeth Stanley in "The Miller's Son" from A Little Night Music, Kelli O'Hara, Judy Kuhn, Katrina Lenk, Melissa Errico, Randy Rainbow (almost embarrassingly obsequious), Mandy Patinkin, Lin-Manuel Miranda, Lea Salonga, Laura Benanti, Donna Murphy, Chip Zien, Brian Stokes Mitchell, and Michael Cerveris.  Truly a treasure chest of talents, each shedding new light on products of Broadway's cleverest and most poignant creator of the last two-thirds of a century.  Happy Birthday, indeed!
Laitman's Living in the Body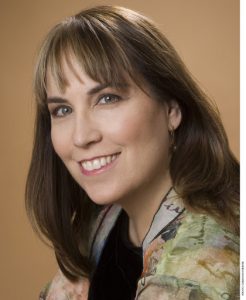 Ten excellent singers do justice to 49 of Lori Laitman's art song settings in her new Naxos American Classics 2-CD set, 8.559872-73, Living in the Body.  Sopranos Jennifer Check, Ashley Emerson, Sari Gruber, Alisa Jordheim, and Maureen McKay; mezzo Margaret Gawrysiak; countertenor Darryl Taylor; tenors Dominic Armstrong and Vale Rideout, and baritone Randall Scarlata are accompanied variously by flute, cello, alto sax, and four different pianists, including Warren Jones, Kirsten Taylor, the composer herself, and her son Andrew Rosenblum.  The booklet includes background, bios and photos of the performers. Texts are available online at https://www.naxos.com/sungtext/pdf/8.559872-73_sungtext.pdf.
Authors of the words set range from the ancient Isaiah and Orlando Gibbons to the more recently deceased Joan Joffe Hall, Sylvia Plath, Countee Cullen, William Carlos Williams, Emily Dickinson, Elizabeth Bishop; Paul Celan and Charles Baudelaire in English translations; and the still-living Joyce Sutphen, Jama Jandrokovic, Jeff Gundy, H.L, Hix, John Wood, David Mason, Dana Gioia and his son Mike, and the composer herself – written for her infant grandson.
The mood varies from the lighthearted to the harrowing.  The settings date back to as far as 2000, though most were revised in 2017, for this recording, released in late 2019.  Darryl Taylor, the only black performer, is most compelling in the 3 settings of poems by the black poet Countee Cullen. It's usually a good idea to have black singers perform the words of black poets and black characters.  (The Gershwins insisted on black casting in Porgy and Bess, in the U.S., though not always in Europe.) My own Langston Hughes settings have been sung by Patrice P. Eaton https://youtu.be/f7JIfOQO3d4 and Nicole Mitchell https://youtu.be/3zVQuQCOHG0, though also by Helene Williams https://youtu.be/udV41V_PVuM. I remember how years ago at a birthday concert for Long Island's most distinguished black composer, Hale Smith, his Hughes settings were sung comfortably by a white mezzo (Lenora Eve), but I insisted on a black baritone (Ivan Thomas) for Siegmeister's Hughes settings.  "You mean," said Hale with a twinkle in his eye, "Elie's music is blacker than mine?(!)"
Jennifer Check gets the biggest Laitman workout in the 5-song Baudelaire and Mason cycles. Sari Gruber is movingly effective in the settings of classic texts by Plath (4), Dickinson and Bishop.  Margaret Gawrysiak opens and closes the collection with "The Joy of Uncreating" (a pair of Joan Joffe Hall songs) and "You Leave Me Bent" (Dana Gioia).  Maureen McKay has the plum assignments of the Gibbons setting, the four short songs for the composer's grandson, and the title cycle – on 6 Sutphen poems, accompanied on alto sax by Gary Louie, who also plays two solo interludes ("Journey" and "Lullaby"), bringing the total number of tracks to 51.  The conscientiously tasteful selection of the poetry, the careful fitting of the music to the strengths of the performers, and the painstakingly sensitive arrangement of the program, not in chronological but in emotional sequence, can only be called admirable. The album is dedicated to the memory of the composer's father Milton Abraham Laitman (1916-2016) and mother Josephine Propp Laitman (1918-2014).  My father's mother's sister's sister-in-law (who was also her cousin) married into the Propp family – which makes Lori and myself double-cousins of cousins. (I too have honored my parents' memory with music.  Dad died Jan. 19, 2020. His memorial concerts are posted at tinyurl.com/14Feb2020 & tinyurl.com/6Jun2020 , and include the premieres of a new Romanian song cycle and settings of poems by Dylan Thomas and Lawrence Ferlinghetti.)
York Theatre's Songwriting Muftis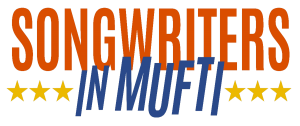 The two most important things a composer needs are a commission (or at least the knowledge that someone wants something written) and a deadline.  Writing and presenting a song, in a competition like that of the York Theatre's Songwriting Muftis, which every other Monday morning has been designating a theme with a deadline of Friday at 8pm, followed by a week to gather voting support, is a 5-step process: 1) writing the words (and reaching an agreement with a collaborator, if there is one); 2) writing the music; and shaping it to emphasize performers' strengths, not weaknesses; 3) learning & rehearsing the song with the performer(s); 4) recording and posting the video; and 5) letting folks know about it, via email, Facebook, etc  When I shared these observations with. producer James Morgan, he wrote back encouragingly of how "useful" it was "to see you enumerate what it takes to create" these songs, adding: "I think that point needs to be made to more people (your article will help)."  (Let's hope so.:>)
When the York announcement went out, in mid-April, I immediately tried contacting my dear friend and collaborator (on over 80 songs, a musical and an opera) since 1987, Joel Shatzky. only to learn that he had just died, of Covid-19, on April 3.  Since I had first met him via the magazine Jewish Currents, I was invited to collaborate with his widow, Ilana Abramovitch, on that publication's obituary for him –
jewishcurrents.org/joel-shatzky-1943-2020/.
Through the online version of the magazine, Jewdayo, I met a new collaborator, the brilliant, hard-working playwright and lyricist Barbara Kahn, who's written a new play every year for Theatre for the New City. I felt blessed when she agreed to work together with me on the York's first two "assignments."  The first week's subject was the York Theatre itself, which has the motto "where musicals come to life."  We titled our entry "Coming to Life at the York," and dedicated it to the memory of Joel Shatzky.  The over 200 votes we garnered were almost 100 more than the runner-up, though a number of the other 27 entries were really good. In Round 2, we incorporated the theme into our subtitle: "Stages Thru the Ages, or Anything Can Happen in the Theatre – And It Does!" There were 18 entries this time, and we bested our closest competitor by 30 votes.  Wanting to give younger voices a chance, though (we're probably at least 20 years older than nearly all the other entrants!), the Theatre acclaimed the entry by Rebecca Lee Lerman (no relation to Lehrman) as "#1" and gave us a special "Crown of Crowns Award" for getting the most votes in the first two rounds.
Barbara was not available for Round 3, so on the theme "Outside" I wrote "Thinking Outside the Box" with (the first) Suffolk County, NY Poet Laureate George Wallace, and garnered twice as many votes as any of the other 18 entrants.  All 3 of our entries, and 16 we particularly liked among the other entries, are posted in our playlist:
tinyurl.com/OurYorkThtrChoices
Click on it to follow, and listen, as we comment now on why we liked the ones we chose, including ours:
Round 1 "The York"
Leonard Lehrman & Barbara Kahn: "Coming to Life at the York" (Helene Williams & Leonard Lehrman – seen above): My favorite rhyme, inspired by Lorenz Hart's "I'd go to hell f'ya/In Philadelphia": "A town in Pennsylvania/Looking for Yorks'll drive you insane Ya/got rivers, and mountains…" etc.Also "Nancy Ford & Gretchen Cryer/Richard Maltby, David Shire"
Joshua Rosenblum expressed thanks for our including him – next to his teacher, Maury Yeston! :>)
Matt Patrick Walsh: "This Is Why I Love the York": Expresses his deep love for the place, where he worked as a fire guard, and got "formal training."
Sequoia Sellinger & Claire-Frances Sullivan: "Where I Wanna End Up": Catchy, perky, imaginative aspiration to be "a stage manager at the York" & meet Sondheim(!).
Jonathan Jensen: "Underappreciated" (accompanist uncredited): Kind, clever euphemism for ("No, not the f-word!") flops the York has attempted to revive & revitalize.
David Hancock Turner: "It's a Mufti": Virtuoso piano playing of sentimental harmonies, followed by lively patter with even more names of shows than we had, including rhyming Carmelina with Regina. Wish I'd thought of that!  Only got 24 votes, perhaps because some lyrics hard to understand. But one of the most impressive of all the entries, I think.
Laura Italiano: "Be My Mufti" (arr. Dewey Fleszar; perf. Sarah Statler): Short but sweet, seductive number, very convincingly performed, vocally & pianistically.
Jonathan Lynch & Gil Varod: "Mufti Is There" (audio only): A slightly sardonic, slightly bluesy take on the virtues of doing shows without lighting, costumes, etc.
Jody Shelton & Peter Gwing: "Locked Down" (audio only) accompaniment includes synth enhancement. Hysterically funny take-down that should be subtitled "The Phantom of the York."
Round 2 "Anything Can Happen in the Theatre – And It Does!"
Leonard Lehrman & Barbara Kahn: "Stages Thru the Ages, or Anything Can Happen in the Theatre – And It Does!"
(Helene Williams & Leonard Lehrman): References Oedipus, Antigone, the Marseillaise, Beaumarchais, Mozart, Auber, The Living Theatre, Hair, O Calcutta, and Equus. My favorite rhyme, with "walk off with the composer": "You have to be on your toes, or…" Inspired by Sondheim's "To find a rhyme/With silver/Requires skill, ver-/Bosity and time!" This was finished, just on time, and submitted 3 minutes before the deadline!  We consider this recording a reading, not a performance.  The first performance, at our annual house concert, June 6, 2020, where we got to use ancient and modern masks as props is here:  https://youtu.be/2HN8BhPLFRc
Bill Dyszel: "Satan Steals the Show" (accompanist not listed, though it's probably him):This was the most impressively produced of any entry, with smoke and effects; also the funniest end credits. A deservedly savage stab at "facility fees."
Jackson Talley & Emily Moore: "Get the Girl" (Claire-Francis Sullivan & Emily Moore) remote recording: A witty tale of girl meets girl in TKTS line, and girl disses girl when Sondheim is not properly appreciated!
Steef Sealy: "Doorbell, Act 1, Scene 2" (with guitar): A true tale of backstage adventure, in high school, long ago. Simple, but sincere, direct, and sweet.
Karen Benedetto: Swing (audio only, with extra synth effects – ending with an alarm clock!): Another wannabe song, slightly sarcastic, this time re being a company member who can be called on to do anything.
Rebecca Lee Lerman: "Ben Franklin Middle School Musical": Another sweet school show tale, this time of love on stage, not so long ago – the author's so young!
Round 3 "Outside"
Leonard Lehrman & George Wallace: "Thinking Outside the Box" (Helene Williams & Leonard Lehrman): A little Grieg, a little Ellington, the Internationale, and "chicken pox" inspired both by Harnick and Sondheim's "Miller's Son."  Favorite rhyme: "birds of a different-colored feather." Dealing as it does with minorities & majorities, this song was selected for inclusion in a Presbyterian prayer manual this past weekend in Earlham, Iowa(!).
Marc Goldsmith & A. Michael Tilford: "Lazy Day" (Michael James Roy & Maddie McClouskey): An Irving Berlin-type duet in close counterpoint; the woman obviously is the planning type!
Nicholas Kaminski: "One Night" Dynamic perf.: Ali Gleason (accompaniment incl. synth effects, impressive): Young woman breaking up and trying to find herself, at a bar. Lots of f-words, but ultimately moving. I could see this mimed/danced; think it would enhance its appeal.
Joshua H. Cohen: "Voyager 2" Intriguing song; beautiful perf.: Victoria Huston-Elem (audio only): On turning 41, and breaking up. Reminds me, favorably, of Tom Paxton's "I've Got Nothing But Time."
Laura Italiano (again): "Oh, Drats!" (perf. Sarah Statler, again – and beautifully): Cannibal rats! One commenter compared it to Sweeney Todd.  Not quite. But the lyrics are clever. One of the best rhymes: "I open The New York Times and just as I suspected it says we can't go out until Joe Biden gets elected."
In Round 4, for which voting will take place this week, thru Sunday, June 21 at 6pm, the theme was "What Matters to You," as awareness of police brutality has provoked a national surge in consciousness that "Black Lives Matter."  I had high hopes for collaborating with a cousin who's a professional writer, but like the proverbial tunnel builders who start at opposite ends, hoping to meet in the middle, we ended up with two tunnels; only mine reached the other side, while his got stuck under the water, with no convincing ending we could agree on.  So this time my entry, "What Matters," is mine alone – much the way Rodgers wrote his own No Strings.  It's still a duet for me and Helene, only less comic, more soul-searching – wondering how we'll be remembered, if at all; perhaps for having worked for justice, or peace, or freeing prisoners? I hope you'll like it, and will vote for it, at https://youtu.be/1QHv3LAoO_k.
N.B. The times given are Central Standard Time, so 7pm there is actually 9pm NY time.
The Metropolitan Philharmonic Chorus will be heard this week as part of the Costa Rica International Festival for Peace.
https://www.facebook.com/watch/?v=314759432854171 – Thursday, June 18 @ 7pm  "Park Bench" by Langston Hughes & Elie Siegmeister
https://www.facebook.com/watch/?v=3216850151706142 – Sunday 21 7pm "Conscience" by Abel Meeropol & Leonard Lehrman
https://www.facebook.com/watch/?v=263694521365876 – Monday 22  7pm "Hold Fast to Dreams" by Langston Hughes & Leonard Lehrman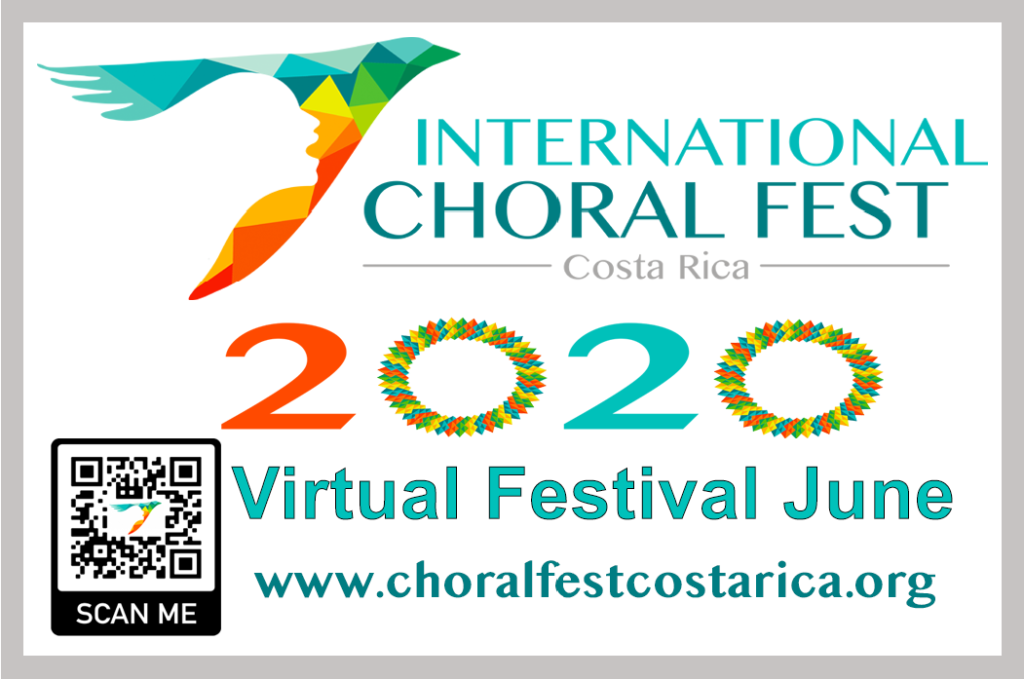 This is Leonard Lehrman's 25th article for SoundWordSight.com
Website: ljlehrman.artists-in-residence.com
Category Sight, Sound, Word | Tags:
---
Comments Off

on On Songwriting: Kapilow, Sondheim, Laitman, and the York, by Leonard Lehrman
Sorry, comments are closed.