Comments Off

on Giorgio de Chirico and the Nostalgia of Infinity
March 17, 2013 by Admin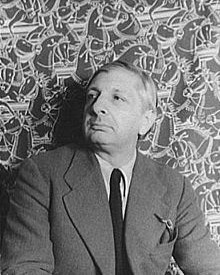 The title is not original. It is what I take to be an English translation of Nostalgia dell'infinito.
I find the phrase apt in describing the Italian master's unique work. His paintings are haunted and made beautiful by nostalgia, the recollection of late afternoon light under low hanging clouds, large spaces with few people, distant horizons, massive public objects that dwarf the human, anonymity, long shadows and distant trains to where?
See a lovely video about his work below.
Read about his life at http://en.wikipedia.org/wiki/Giorgio_de_Chirico.
Category Sight | Tags:
---
Comments Off

on Giorgio de Chirico and the Nostalgia of Infinity
Sorry, comments are closed.