Comments Off

on George Bellows – The Color of the Changing World
July 13, 2013 by Admin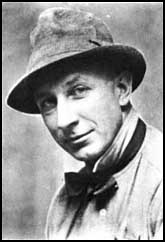 I recently saw a lovely documentary about the paintings of George Bellows. I had seen several of his works in museums and been struck by their gorgeous sense of color as well as the fascinating choice of subject matter from this so called "ash-can" artist.
This documentary only intensified my appreciation for Bellows' work, so today, as I was searching for a good bit of video to post here, I was wonderfully surprised to see that someone had had the inspiration to pair some of the painter's finest images with Aaron Copland's Quiet City for trumpet and orchestra. Although the music is from a later era, it seems to fit the early 20th century paintings rather well, and is especially effective when matched with Bellow's New York cityscapes that chronicle the changing America he was living through. Both the paintings and the music still feel modern – timelessness being a characteristic of great art.
Give a look and listen.
---
Comments Off

on George Bellows – The Color of the Changing World
Sorry, comments are closed.