Comments Off

on Symphonic Masterpiece – Mozetich's Affairs of the Heart
July 13, 2013 by Admin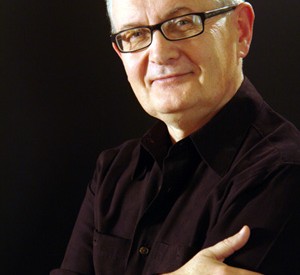 Two years ago, while in Montreal's extraordinary Archambault music store, I asked the clerk for some suggestions of Canadian classical composers I should know. One of the CDs he recommended was the music of Marjan Mozetich. I had heard the name from one of the chamber ensembles I work with, but didn't think much of it. I bought the disk and put it on one of the many listening piles around the house.
Fast forward to June 2013. I was looking through my collection for something different to listen to and came across the Mozetich CD. The first piece I heard was Affairs of the Heart, a violin concerto. To say I was stunned by it would be to understate the reaction. It is music of deep, lush beauty, great intensity and tremendous, driving rythmic vitality. I believe it is among the best pieces I've heard in many, many years.
Here are nicely produced videos of all three movements, from the Toronto Premiere in 2010.
Visit this extraordinary composer at http://www.mozetich.com/.
Category Sound | Tags:
---
Comments Off

on Symphonic Masterpiece – Mozetich's Affairs of the Heart
Sorry, comments are closed.