Comments Off

on Classical Music Still Matters – Part 4
March 15, 2014 by Admin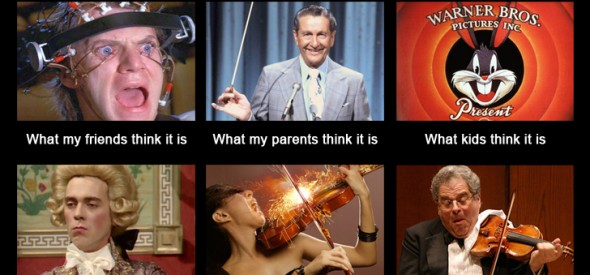 Awhile ago, I wrote 3 sections of Classical Music Still Matters.
The first argued that live performances are still viable, vibrant expressions of human communication,and focused on a particular international Los Angeles Philharmonic project involving two orchestras and about 1,100 singers, all on the same stress-tested stage in Venezuela. The result was beautiful, moving, and although the music was more than a century old, still communicative and alive.
The second section spoke of how classical music continues to be given glorious life in a poor and violent part of Africa.
The third section spoke of chamber music and how, when combined with words in whole or in part, it too had something valuable to say.
My idea for the third section is really very simple – I'm just going to post samples from several recent American orchestral compositions. Tell me if these do not somehow reach you on either a visceral or emotional level – and no, 1998 is not that long ago, especially in classical music terms…
Meira Warshauer's Like Streams in the Desert (1998)
First Part of Jennifer Higdon's Blue Cathedral (1999).
Dan Locklair's Summer from Symphony of Seasons (2000).
Paul Moravec's Morph for strings (2005)
First movement of Philip Glass' Symphony No. 9 (2010-11)
So, what do you think? Does classical music still matter?
Category Sound | Tags:
---
Comments Off

on Classical Music Still Matters – Part 4
Sorry, comments are closed.