Comments Off

on New York Composers Circle at St. Peter's and Magill/Levin at the Barge – Reviews by Mark Greenfest
March 15, 2014 by Admin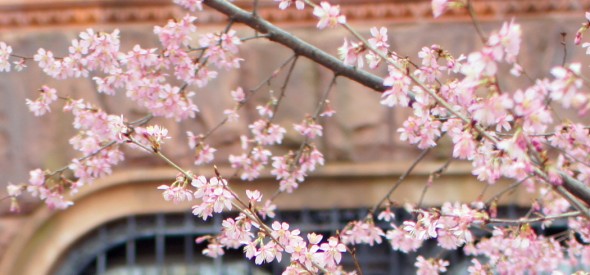 By independent New York concert reviewer Mark Greenfest
New York Composers Circle, new music for voice and piano at Saint Peter's Church (54th and Lexington), New York City, Thursday, March 6, 2014, featured works by six member composers.
Debra Kaye, While We Were Sleeping for piano is outstanding. It's an intensely passionate piano impromptu – the night of the hurricane (Sandy) – fiery arpeggios alternating with nocturnal passages building on the romantic lyricism of Chopin, Liszt, Scriabin and other influences with modern elements. Craig Ketter is a pianist's pianist – a stellar performer.
Peri Mauer, At Home With Allen Ginsberg: Five Songs for Baritone and Piano (2014 World Premiere) – is a fresh and inspiring song cycle starting with a tribute to an Allen Ginsberg poem using the poet's speech cadences for timbre, followed by striking and memorable pieces with lyrics and music by Ms. Mauer. Composer Christopher Berg is a legendary pianist, and baritone Daniel Neer's tone, diction and dramatic delivery was superb. The diversity of moods and textures in the Mauer piece is outstanding.
Robert S. Cohen, Parable (2014 New York Premiere), a song cycle for soprano and piano consists of 10 English settings of Japanese Haiku-striking and piano. First conceived when the composer was 21, this is a visionary piece "illuminating the cyclical nature of life." Soprano Valerie Gonzalez and pianist Craig Ketter gave luscious and excellent performances of this excellent piece.
Jennifer Griffith, Rumi Songs sets two of the great Persian poet's poems for mezzo-soprano and piano, the first being on a theme of insomnia. Ms. Griffith, a singer herself, writes the most articulate vocal lines imaginable. Mezzo-soprano Heather Meyer gave a most nuanced and compelling performance supported by the masterful pianist Christopher Oldfather.
Patricia Leonard, Demonstrations of Love (2010 World Premiere; 2014 American Premiere), with words and music by the composer is an intensely operatic style of three poetic songs with a musical theatre piano accompaniment. Simply put, it's lovely. Soprano Sharon Harms and pianist Christopher Oldfather gave performances to be proud of.
John Eaton, Sor Juana Songs, on poetry by Sor Juana Ines de la Cruz (translations by Alan S. Trueblood). Mr. Eaton, awarded the MacArthur "genius" grant is considered one of the greatest American opera composers, and Sor Juana, the 17th century poet and abbess is one of the most brilliant polymaths in Mexican and world history. The avant garde setting is strikingly beautiful; soprano Sharon Harms and pianist Christopher Oldfather gave memorable performances. Ms. Harms' vocal line runs up into the stratosphere.
New York Composers Circle (NYCC) puts on consistently interesting performances. Admission is by suggested donation and there is always an amiable post-concert reception afterwards. Visit them at http://nycomposerscircle.org/.
Samuel Magill, cello, and Beth Levin, piano
Bargemusic, Masterworks Series
Sunday, March 9, 2014 at 4pm
1. Samuel Barber (1916-1987) Sonata for Cello and Piano, Op. 6
Very lyrical, engaging discourse- prime Samuel Barber. The sonata was composed in between June and December 1932 during a trip to Europe as Barber was finishing his studies at the Curtis Institute of Music. It was premiered in March 1933 with the composer at the piano and his friend and colleague Orlando Cole as cellist, at a concert of the League of Composers in New York City.
2. Roger Stubblefield (1965-) Indignation for Cello and Piano
Rich, thorny, mysterious and mercurial- moods change from passage to passage, yet form an emotionally and musically challenging work; the interwoven melody lines for cello and piano are always articulate; this piece dances and sings in a post-modern vein.
3. Andrew Rudin (1939-), Sonata for Cello and Piano, 2010
Has a decisive voice- in a post modern style, the two voices sing or dance alternately, in a thoroughly engaged dialogue- astute counterpoint and harmonies; what is especially wonderful about Rudin's music is that it appeals to the heart and to the head; he is a masterful composer and not nearly as well known as he ought to be; this is one of
the finest pieces written for the cello and piano that I've heard, including the masters.
4. Ludwig Van Beethoven (1770-1827) Sonata in A major, Op. 47
"Kreutzer" (transcription by Carl Czerny, 1823, revised: Magill) finds new depth in this combination- a gorgeous and emotionally profound masterpiece.
Samuel Magill (www.samuelmagill.com/), former associate-principal cellist of the Metropolitan Opera Orchestra, and Beth Levin (http://www.bethlevinpiano.com/), piano prodigy and renowned soloist, are two of the finest chamber musicians performing together and their performances have been consistently praised as being outstanding. The acoustics at the Barge are wonderful- the Barge rocks!
Category Sound | Tags:
---
Comments Off

on New York Composers Circle at St. Peter's and Magill/Levin at the Barge – Reviews by Mark Greenfest
Sorry, comments are closed.