Comments Off

on Great Short Films by Joris Ivens
July 6, 2014 by Admin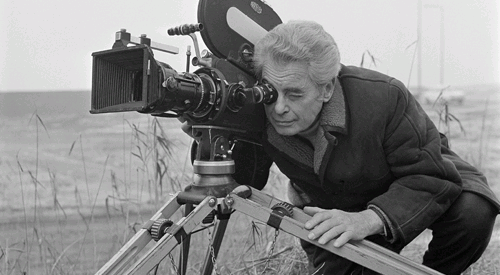 Recently watched a lovely collection of Dutch and Belgian short films, and was struck by the marvelous work of Holland's Joris Ivens, who is often listed as a documentary filmmaker and communist. Here's 2 examples of his work.
1. Regen (Rain) – a "cinematic poem" documentary that is a cousin to Berlin, Symphony of a Great City, and seems to have been very influential in its day, which was 1929. This version comes with a Hanns Eisler score from 1941, and is a sort of meditation on a rainy afternoon…
2. De Brug (The Bridge) from 1928. Like Berlin, Symphony… and so many other pre-WW II films, this is fascinating as a chronicle of a dead world. No music with this one. Hum your own soundtrack or just put on some Hanns Eisler.
Many more of Ivens' marvelous films on YuoTube, Vimeo and elsewhere.
More about him at http://ivens.nl/en/
Category Sight | Tags:
---
Comments Off

on Great Short Films by Joris Ivens
Sorry, comments are closed.