Comments Off

on Willa Webber's Ave Maria Shalom Message of Peace
March 11, 2017 by Admin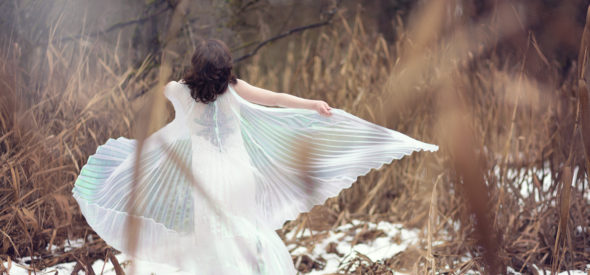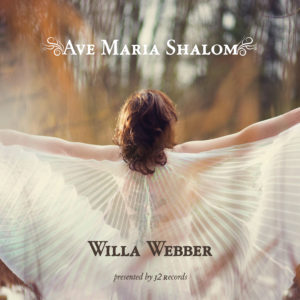 Soprano Willa Webber and J2 Music have issued Ave Maria Shalom, a new song that is a prayer for peace, independent of faith and religion that is especially appropriate in these times.
Music and lyrics for Ave Maria Shalom are by Willa Webber, with production by Marlon Klein.
Ms. Webber writes, "After recording some takes of the "Ave Maria" by Franz Schubert in Fonojet Audio Studio, Berlin, I wanted to create something unique over these harmonies. I started to improvise, using words from the Latin and the Arabic "Ave Maria", ending everything with the Hebrew "Shalom". After some time I recorded a take that I felt was complete. German producer Marlon Klein made a mix out of it that I am very happy about. This track is close to my heart."
An accompanying video for AVE MARIA SHALOM can be seen below or at https://www.youtube.com/watch?v=i1-pwC2MTng&feature=youtu.be.
Willa Webber's haunting soprano, combined with a musical education from around the world has led her on a genre-bending journey, mixing Classical with House, Opera with Dance and creating a new space for Traditional music within the Millennial DJ community. Coming from a classical and operatic background, Webber was awarded the coveted Karl Erb Stiftung Music Scholarship and has performed with high-profile ensembles including the Berlin Philharmonic and Berlin Symphonic Orchestra. In the midst of her background in classical performance, her muse lured her first to India, and later to New York City, where she delved into the kaleidoscopic presence of various and vast musical and cultural worlds. Her successes within the Classical community led Webber to explore songwriting and composition in NYC, combining the genre with influences from Jazz, Folk and World Music. This culminated in the highly regarded Global Acoustic Project, in which she sings in no less than 10 languages and includes an array of cultural influences.
Her five year collaboration with Haitian-born New York City DJ, Producer and multi-instrumentalist Jephté Guillaume resulted in the full length release Blue and Deep, which saw the title track make waves in the International House, Dance and Pop worlds. Webber's career has since expanded to highly acclaimed scores (Rosita la favorite del Tercer Reich, Viking Women), feature film roles (Anna Wunder in Father Rupert Mayer) audiobooks, staged musical readings and performances (Diva in Sommer 14 at the renowned Bertolt Brecht Theater, Berlin). Webber recently finished her Artist Residency at the International Music and Theatre Days in Kolobrzeg/Poland. She had been featured on the Global Christmas Compilation this past Winter and will be part of the Global Chill Compilation this Spring (J2 Music/Water Music Records).
This special mix is now available on iTunes at https://itunes.apple.com/de/album/ave-maria-shalom/id1206065089?i=1206065274&app=itunes&ign-mpt=uo%3D4.
Visit her at http://www.willawebber.com/#home.
Category Sound | Tags:
---
Comments Off

on Willa Webber's Ave Maria Shalom Message of Peace
Sorry, comments are closed.