Comments Off

on The Triangle Fire, an opera reviewed by Mark Greenfest
March 12, 2017 by Admin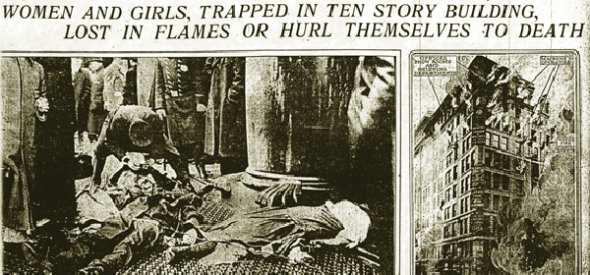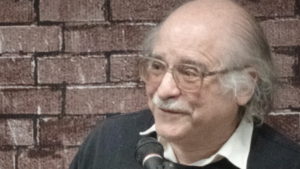 The Triangle Fire, an opera with libretto by Ellen Frankel and music by Leonard Lehrman (at left), received its NY premiere, performed by The Metropolitan Philharmonic Chorus, conducted from the piano by the composer, at Long Island, NY's Long Beach Public Library, March 5, 2017.
I really liked the way the chorus performed – the professionalism, quality of the voices and ensemble. The first half consisted of exceptionally well-performed and most moving medley of labor songs in which the MPC was joined by the Solidarity Singers of the NJ Industrial Union Council. The second half was the very thoughtful and well-researched account of the Triangle Shirtwaist Factory fire, in which 146 people, mostly women, died, because the door to the factory floor in the fire-proof building they were working in was bolted, so no one could pilfer any fabric, buttons, or the like.  The program is a very imaginative one and very moving — it is an operatic drama. Like many post-Brechtian works, it has its own form – it does not have the cycle of arias as in the operatic tradition, but the choral and solo writing is operatic and theatrical. As an amateur historian, and as an attorney concerned with public health issues, as well as someone who has some roots in the labor movement, I recommend it as a historical drama with operatic music that is memorable and profound.
Further performances on March 23 and 25, are nearly sold out. For an invitation, and a reservation please write to haryo18@gmail.com. For more information please visit http://tinyurl.com/TriangleFire-Opera.
Some photos from the production below. All photos by Helene Williams.
---
Comments Off

on The Triangle Fire, an opera reviewed by Mark Greenfest
Sorry, comments are closed.