Comments Off

on Penelope April 2022 – A Review by Leonard Lehrman
April 25, 2022 by Admin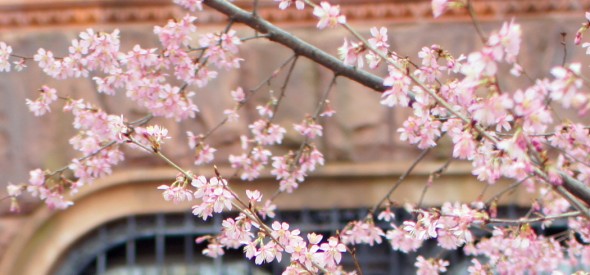 Penelope
April 2022
A review by Leonard Lehrman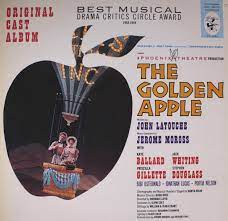 A little over 12 years ago, in The New Music Connoisseur (see http://ljlehrman.artists-in-residence.com/100123NMC.html), I reviewed a rare performance at Manhattan School of Music of Gabriel Fauré's only opera, Pénélope, from 1912, "well sung, for the most part, in the original French." Remarking on the work's plethora of "langorous longeurs," I nevertheless found it as atmospheric and affecting as Debussy's much better known Pelléas et Mélisande, regretting only the work's horribly bloodthirsty ending, wherein all the suitors are ruthlessly and triumphantly slaughtered – in contrast to John LaTouche's & Jerome Moross's much more joyous treatment of Homer's Odyssey: The Golden Apple (1954), set in Olympia, Washington at the time of the Spanish-American War, which as far as Homeric treatments go is the American gold standard, so to speak.
Now we have two more worthy treatments of it, both in English, both titled Penelope (without the French accents), one by Tom Stoppard (1937- ) & André Previn (1929-2019), which had its NY premiere at Carnegie Hall January 23; the other by Peter Kellogg & Stephen Weiner, which opened for a 4-week run produced by the York Theatre at St. Jeans, 150 E. 76th Street. Unlike the earlier works, in which the returning hero is called Ulysses, in these two new works he is known as Odysseus.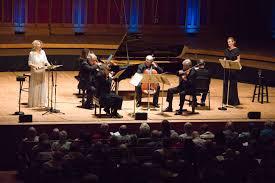 Stoppard's & Previn's previous collaboration, Every Good Boy Deserves Favor, from 1977, was a thought-provoking musical fantasy, with symphony orchestra, on the ideological struggles of a composer very much like Dmitri Shostakovich (1906-75) to maintain sanity under Soviet oppression. Their Penelope also explores questions of identity, in words that goes back and forth between only two voices: a Soprano (Renée Fleming) and a Narrator (Uma Thurman), accompanied by a string quartet (the Emerson) and piano (Simone Dinerstein). As with most Stoppard, the text is intense, on many levels. And as in the Fauré, all the suitors are killed, "along with 12 serving girls who had made love to them, hanged in a row…" One senses, though, that this last work of Previn's was not quite finished. Mind you, I'm all in favor of posthumous completions (Süssmayr and later Levin of Mozart; Halévy of Bizet; Mahler of Weber; Glazunov of Borodin; Rimsky-Korsakov, Shebalin & Tcherepnin of Mussorgsky; Shostakovich of Fleishman; Alfano of Puccini; Serly of Bartok and Cerha of Berg), but this one, diligently assembled by Previn's editor David Fetheroff, still sounds, to me, like a work in progress. There's just too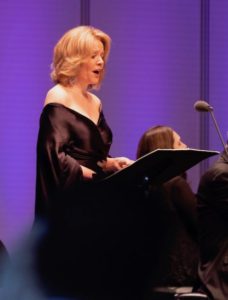 much spoken text that sounds as though it could and should have been set to music, but wasn't. I'm thinking particularly of the passage that begins: "My lady, I am a man of many sorrows." But there are many more like that. The Carnegie Hall performance was billed as the piece's "finalized, post-premiere realization," confirming that the initial version, premiered July 24, 2019 at Tanglewood, had been deemed worthy of revision, which I daresay I think it still is. It joins a whole set of works deserving to be revisited, but also to be rewritten, like Gian-Carlo Menotti's Goya, which, he told me 22 years ago, he intended to fix, but never did. Filling out the Carnegie program were works by Barber, Glass, Grieg, Fauré, and Kevin Puts, all aptly chosen, though the Barber and the Fauré, acknowledged classics, seemed significantly higher in quality than the rest.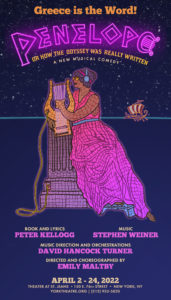 The York Theatre's Penelope is, like The Golden Apple (one of the company's favorite shows), also a good deal happier than Stoppard's & Previn's. Only one of the suitors, the macho Antinous, played to the hilt by Cooper Howell, is actually killed by Odysseus (Ben Jacoby)'s arrow at the end, and walks off the stage with a Brechtian shrug at the end of the scene. The other four suitors (David LaMarr, Jacob Simon, George Slotin and Sean Thompson) comprise an obnoxious barber shop quartet, the writing for whom by Steve Delehanty is so skillful and clever as to give the work a perpetual motion pace that can only be described as delightfully infectious. Maria Wirries steals the show as the swineherdess Daphne who wins the heart of Philippe Arroyo as Penelope's & Odysseus's son Telemachus. Leah Hocking as the nurse Eurycleia, and a bit part as Tiresisas, is also very good. But the star of this surprisingly feminist-oriented musical romp (directed by Emily Maltby, but written by two men, ably orchestrated and conducted by David Hancock Turner) is Britney Nicole Simpson as the title character. Her four solos anchor the show in heartfelt Broadway style verging on art song. Unfortunately, her contracting COVID forced the cancellation of the show's first scheduled week, when we'd planned to see it. But we very much enjoyed the performance April 9th, and enjoyed talking with the star and the music director afterwards, though missed was the talkback the company has always offered at matinees in the past. Then again, maybe there'll be other opportunities – as there should be! In this version's dénouement, the quartet of suitors are spared so long as they don't sing anymore in Ithaca – which seems like a fatal sentence at first, but then sparks the idea: "Why don't we go on tour?" I would suggest that Cornell in Ithaca, NY would be an ideal first stop. They'd love it there…
© Copyright 2022 Leonard Lehrman
This is Leonard Lehrman's 30th article for soundwordsight.com. His first 3 (of 12) operas were first performed by the Ithaca Opera Association in 1974 and 1976.
His most recent concerts, presented on Zoom, with Helene Williams & Daniel Hyman,
co-hosted by the Henry Waldinger Memorial Library and Court Street Music in Valley Stream, NY, may be accessed at:
https://tinyurl.com/11Jan2022 Celebrating Franz Schubert's 225th Birthday
https://tinyurl.com/1Feb2022 Black History
https://tinyurl.com/1Mar2022 Women's History
https://tinyurl.com/5April2022 Jewish Music Month
Future Zoom concerts are scheduled at 5pm Tuesdays on May 3 Maying, and June 21 Students & Teachers.
His Mar. 30 Guild of Temple Musicians lecture on Jewish Opera is posted here:
https://www.youtube.com/playlist?list=PLmhHI8m9j-Xu9BXLJSN86kXkMeW5FwjWd
His completion of Marc Blitzstein's opera Sacco and Vanzetti will receive both its New York and its orchestral premiere, directed by Benjamin Spierman, at Lehman College in the Bronx, Sept. 10 & 11, 2022.
Category Sight, Sound, Word | Tags:
---
Comments Off

on Penelope April 2022 – A Review by Leonard Lehrman
Sorry, comments are closed.