Comments Off

on The Winners of the Ibla Grand Prize International Music Competition – Weill Recital Hall at Carnegie Hall, May 10, 2022
July 23, 2022 by Admin


The Winners of the Ibla Grand Prize International Music Competition
Weill Recital Hall at Carnegie Hall, May 10, 2022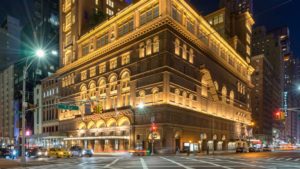 In today's music world, where the only constant is change, having Dr. Salvatore Moltisanti and the Ibla Grand Prize as a fixture on the international music scene is very reassuring. Given the suspension of so many musical and other activities during the recent Covid-19 pandemic, it was especially good to have this competition return to Carnegie Hall's Weill Recital Hall as a type of return to normalcy. In resuming this event, and by continuing to bring its winners to the world, Ibla Grand Prize has made itself an institution, in New York and around the world.
The May 10 program, in memory of Nancy Johnston Records, began with Italian pianist Giampiero Bugliarello performing an excerpt from his Ballade for Piano. He displayed strong technique and a range of influences including Beethoven and Liszt, with an occasional touch of 20th century-style modernity (in the Rachmaninoff vein). But the piece rambles a bit and needs more focus, and maybe one or two fewer finales.
Next up was Italian guitarist Maria Criscione, who presented a movement from Decameron Negro. She showed nice technique that seemed to gather force as the piece progressed, with good dynamics and an overall fine performance.
Then came American/Japanese pianist/improviser Alexander Kato-Willis, who performed his Improvisation. It was improvisation circa 1875: With good dynamics, but improv has moved on in the last 100+ years and it would be nice to hear that incorporated into his performance. I heard a bit too much Liszt for my taste–but to be fair to him, the audience loved it, which probably indicates that my taste and the public's are even more out of sync than I thought….
After this was flutist Haruna Furukawa, showcasing Toru Takemitsu's Voice for solo flute. The piece includes vocalizing and some interesting modern sounds and techniques. She's a good player, so she makes it work and provides cohesive structure to the music as well as an interesting stage presence.
Then, two old friends of Ibla Grand Prize, American whistler Michael Barimo and pianist Tamara Licheli, performing the Queen of the Night aria from The Magic Flute. Barimo brings tonal accuracy to his performances that many coloratura sopranos would (or should) envy throughout the range, and Licheli is, as usual, an impeccable partner.
Following this, it was nice to hear some Brazilian guitar music, presented by Brazil's Octavio Deluchi. Overall the performance was good, but Mr. Deluchi's future assays could use a bit more of a sense of line and flow.
The next performer, Italian pianist Armando Sabbarese, presented an excerpt from The Tides of Manaunaun, by American composer Henry Cowell. This was, to put it succinctly, strong music, strongly presented.
Another Ibla staple was next, U.S.-based pianist/composer David Cieri, with violinist Arun Ramamurthy and bassist Trevor Dunn. Given the tremendous cross–pollination of musical styles and cultures in the music world today, I heard echoes of such inter-national (sic) wonders as Indialucia, Cecil Taylor, Randy Weston, Subramaniam and many others, all in service of this cohesive and consistently interesting presentation.
The words "brilliant" and "accordionist" seem to go together, and they certainly do with Italy's Luigi Gordano. He knows how to present the Johann Strauss selection he chose (and probably a lot more) with style, propulsion, and a little bit of wit. For this he was granted a great audience reaction.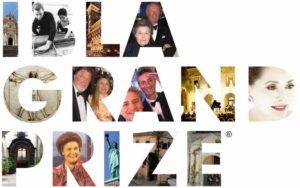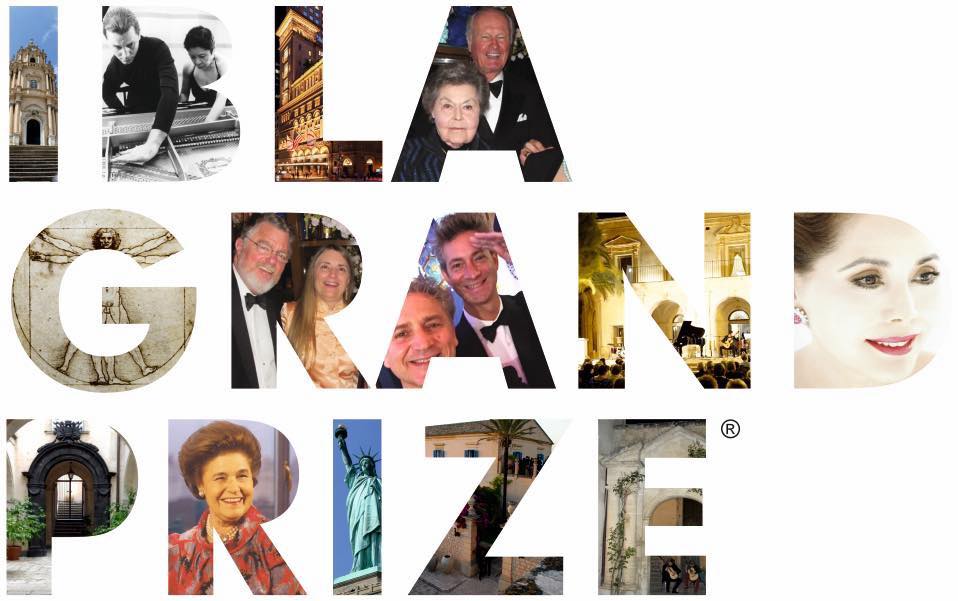 I should mention here that the evening was punctuated by Dr. Moltisanti's aural program notes about influences and connections, several of which involved references to higher math. This fit well into the format, and showcases his delightful stage presence.
Next, by herself, the aforementioned Georgian pianist Tamara Licheli, powering her way through Liszt's Hungarian Rhapsody No. 11. She has a large sound and a short ton of technique, as well a real understanding of Lisztian style, with masterful shaping of the music. Lots of bravos, well deserved.
Then, Barimo and Licheli were at it again, performing Bolero from Verdi's I Vespri Siciliani. Whistling of this quality is a most unusual talent, which was apparently inspired by living with a canary, but he uses it to great effect and audience approbation.
Japanese violinist Takamori Arai followed on with an excerpt from an Ysaye Sonata. Big sound and a big technique, but in need of a bit more refinement and care with phrasing and intonation.
Then came Japanese pianist Ayano Baba's fine Chopin Barcarolle in F sharp major, Op. 80. Lovely voicings and control that really allowed the music to breathe and be beautiful.
Japanese guitarist (with large sideburns) Haruna Miyagawa next presented music by Spain's Isaac Albeniz, but unfortunately missed a Spanish feel. The performance was a bit too conventionally rhythmic, without the fine nuances that give this style of music its savor and distinction.
The next Japanese performer was soprano Reina Suzuki, who offered Bernstein's Glitter and Be Gay, from Candide. Hers is a voice caught between opera and Broadway, and not really right for this selection, although she is a lively and vivid actor with an arresting stage presence, which the audience seemed to love. She might want to work on her English pronunciation…
Finally, Japanese pianist Masaya Tanaka gave us two works by Liszt, which had bumblebees and notes flying about the camapanella, with arpeggios filling the air above Venice, displaying great control and articulation.
As we have come to expect, this edition was a strong and striking show of the talent that finds its way to Ragusa-Ibla for this wonderful Grand Prize competition. Change may now be constant, but the Ibla Grand Prize endures.
Jeffrey James
Editor, SoundWordSight.com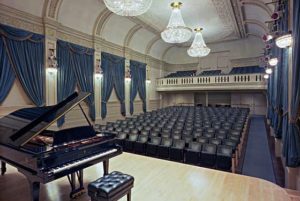 Category Sight, Sound, Word | Tags:
---
Comments Off

on The Winners of the Ibla Grand Prize International Music Competition – Weill Recital Hall at Carnegie Hall, May 10, 2022
Sorry, comments are closed.