Comments Off

on The Winners of the Ibla Grand Prize International Music Competition – Weill Recital Hall at Carnegie Hall, May 9, 2023
June 30, 2023 by Admin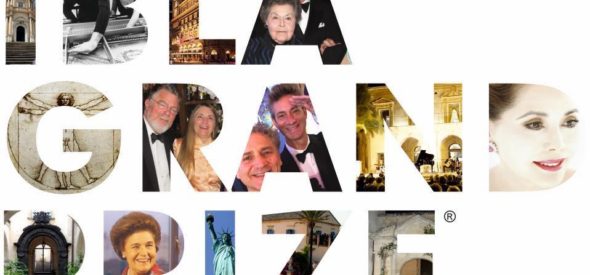 The Winners of the Ibla Grand Prize International Music Competition
Weill Recital Hall at Carnegie Hall, May 9, 2023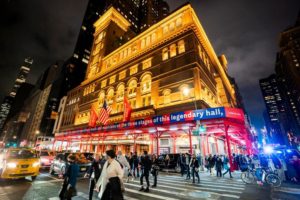 If you're looking for surprises in the all-too-frequently unsurprising world of classical music, you can't do better than the Ibla Grand Prize. Dr. Salvatore Moltisanti, this marvelous competition and their annual New York international showcase concert presentations of musical talent at the highest level that frequently include surprises, especially if you know something of the background of the Prize.
The first surprise (and delight) is the magical and beautiful Sicilian Baroque city of Ragusa-Ibla, from which the competition gets its name.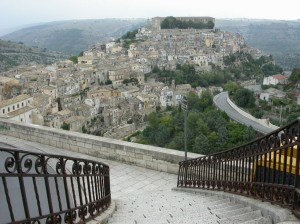 Second is the astonishingly high level of talent shown by the musicians from around the world who gather there each Summer to show how good they are by performing a variety of music in many different styles.
Third is the amazing range of performers who have performed there over the years – literally from accordionists to whistlers, with saxophone quartets, electronic music composers, singers of every description, string and wind players, lots of pianists and many, many others along the way.
Fourth is the modus operandi of the core competition as not being against other musicians, but rather judged against the highest professional standards.
And on May 9, 2023, Ibla Grand Prize's 2022 winners brought more surprises and delights to Weill Recital Hall at Carnegie Hall. It was a late-arriving audience, no doubt another of the changes wrought by the Covid pandemic. But this didn't seem to matter to the many old friends and competition supporters greeting each other. And, as usual, Dr. Moltisanti hosted and added his wonderfully explanatory notes between performances. It once more confirmed my belief in his genius as a musician, teacher and advocate for musicians from around the world.
This year's concert opened with cellist/composer Ana Topolovic playing one of her compositions with electronic and manual enhancements, such as delays and tapping on her instrument. One player with many sounds that were rhythmic, melodic, atmospheric and very creative.
Next up was Mongolian pianist Burentsogt Unenburen performing a sharp, pungent Kabalevsky Toccatina "warlike dance." It was a little unbalanced, with too much left hand, but rhythmically solid.
Serbian pianist, and old favorite of Ibla audiences Julija Bal, presented De Falla's Ritual Fire Dance, mostly on medium flame. Nicely done, but it missed a bit of Spanish heat for most of the performance, until the end, when she raised the intensity level and temperature by a number of degrees.
Japanese guitarist Tomohiro Iwamatsu was next, presenting Koynbaba by Carlo Domeniconi, a very technically guitaristic piece. He should consider a more strongly profiled work than this for showcasing. For what it was, it was nicely presented, but I'd like to hear more of his artistic personality and less of the composer's expertise.
Following this was Argentinean/Spanish baritone Pablo Rossi Rodino, with Ukrainian/Spanish piano accompanist Tatiana Studyonova. They opened with a marvelous, lively Rossini Barber of Seville, but Rodino did not sing as precisely as he might, and allowed Studyonoa to drive the performance. However, the audience certainly seemed to like it. Their La Vida Breve had some Spanish swing to it, but needed more swagger. Quality playing, but needs a bit more character. The third selection, by Federico Garcia Lorca, was the best of their performances, with the most character and authentic feel. They closed with a selection from Carmen, but again, the same not-entirely focused problems appeared for Rodino. However, Stuyonova was quite fine throughout, and once again the audience showed their approval.
Next up, Italian pianist Polo Bruno's Great Gate of Kiev. The performance was dignified, atmospheric and vivid. Very nicely done, with fine dynamic control.
Another old friend of Ibla, American pianist/composer David Cieri, followed with an improvisation with pre-recorded electronics. Interesting improv, with good interplay using the pre-recorded elements.
Then came German violinist Anna Dorothea Mutterer's lovely, soulful, beautifully shaped Bach. Strong technique and fine dynamic control made for a fine performance.
After this, Japanese bassoonist Kodai Miyazaki brought a fine bassoon sound and strong musicianship to his performance of Devienne's Sonata No. 2, with a lovely baroque feel. Very fine performance, with the usual expert and high quality accompaniment of one of New York's best, pianist Christopher Cooley.
Japanese cellist Leon Watanabe was next, presenting Requiebros by Gaspar Cassado. Strong, driven playing from Watanabe, with occasional intonation issues, but he seemed fully committed to the music and performance. He was thanked with strong, positive audience reaction. Accompanist was the redoubtable Christopher Cooley.
This was followed by Japanese bass Shingo Sugio who opened with a Japanese song, Hatsukoi. Large, attractive voice with what sounds like good diction. He was more dramatic in the Rossini Barber, enhancing things with many nice acting touches. He benefitted from the usual top-flight accompaniment of Mr. Cooley.
Finally, to end things, Italian pianist Adriano Leonardo Scapicchi presented Samual Barber's Piano Sonata. Strong, vivid, pianistic and soulful playing that showed Scapicchi's obvious understanding of the music and its relation to Bach. A great way to close the show!
As always, this was a strong showing of the talent that finds its way to Ragusa-Ibla.
…Meanwhile, around the world, performers were preparing for the Ibla Grand Prize 2023, 2024 and beyond….

Jeffrey James
Editor, SoundWordSight.com
June 28, 2023
---
Comments Off

on The Winners of the Ibla Grand Prize International Music Competition – Weill Recital Hall at Carnegie Hall, May 9, 2023
Sorry, comments are closed.