Comments Off

on America As I Want To Hear It – Music of Charles Ives
September 16, 2012 by Admin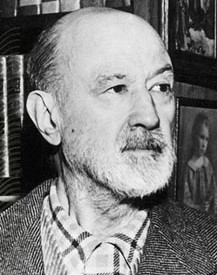 The music of Charles Ives (1874-1954) is America as I hear it – or rather hear it and perceive it – or perhaps best of all, hear it, perceive it and wish it to be. It is raucous, baffling, spiritual, secular to beat the band, often at odds with itself, and deeply beautiful and moving. It is America, as I hear it, perceive it and wish it to be.
The music is not modern, but is from a time when this was still a country of vision and possibility, at least on a personal level, and from an idealized New England that probably never existed, but is still the place I, deep down, want to be.
Listen to Ives and I hope you'll hear what I mean.
The Unanswered Question
From the Steeples and the Mountains
Symphony No. 3 – Camp Meeting
– First Movement
He may still be America's greatest composer.
Category Sound | Tags:
---
Comments Off

on America As I Want To Hear It – Music of Charles Ives
Sorry, comments are closed.