Comments Off

on Even More New York City Concerts Considered
August 3, 2014 by Admin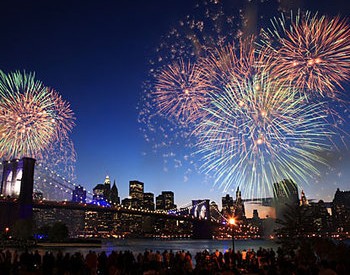 Reviews and news by independent concert reviewer Mark Greenfest.
The Other Mozart, performed at the HERE Arts Center in New York (Spring St. and 6th Ave.) in July, 2014, was written and performed by Sylvia Milo on the life of Maria Anna (Nannerl) Mozart, Wolfgang's sister, who was a child prodigy and harpsichordist who performed at the highest level, wrote music at a young age, orchestrated the music of her baby brother, ultimately married a baron, was widowed, taught music and clavier, and died at 84, with her sister-in-law, Constanze Mozart, nearby. Although family letters survive, her own musical compositions and reputation have disappeared into the shadow of her brother and the long past. This colorful, theatrical piece captures the spirit of the young girl and of the mature woman, and is a one-woman tour de force for Ms. Milo. Music composed for the performance includes pieces by Wolfgang Amadeus, Leopold (her father), the young Nannerl Mozart, and Marianna Martines (a contemporary of the Mozarts) as well as recently composed music by Nathan Davis (Ms. Milo's spouse) and Phyllis Chen. Isaac Byrne directed it. The program is both very thoughtful and very entertaining, and is about 70 minutes in length.  (There is a Q & A with the audience afterwards.) The New York Times published an astute and laudatory review. More about the production at http://www.theothermozart.com/home.
The New York Philharmonic finished the subscription part of its season with the final program of the Beethoven Piano Concertos, with Alan Gilbert as conductor, and Yefim Bronfman as piano soloist.  The final concerts, June 24-28, 2014, consisted of the Beethoven Triple Concerto for Piano, Violin and Cello in C major, Op. 56 (1804), with Yefim Bronfman, piano, Glenn Dicterow, violin, and Carter Brey, cello, as soloists, and the Beethoven Piano Concerto No. 5 in E-flat major, Op. 73, Emperor (1809), with Mr. Bronfman, piano. Composer Joelle Wallach gave the pre-concert talks. This was the retirement concert for concertmaster/soloist Dicterow (as well as for Alan Gilbert's mother, Yoko Takebe, violin, and Marc Ginsburg, violin, and Phil Smith, trumpet). The performances were excellent, and, conductor Alan Gilbert has proven himself to be a wonderful maestro for both traditional classical and for modern music.  (The New York Times published a thoughtful and most positive review of this program.) The audience gave the Philharmonic, the conductor and soloists, well-deserved standing ovations. Visit the orchestra at http://nyphil.org/.
Israeli guitarist Nadav Lev hosted a program, New Strings Attached, Contemporary Music for Guitar by Young Israeli Composers, in which he played classical and electric guitar, at the 14th Street Y in New York on June 30, 2014. Pieces included Gilad Cohen, The Rushing Camel; Ronnie Reshef, Four Bialik Children Songs, for guitar and mezzo-soprano, with Lianne Aharony, soprano; Yair Klartag, Nothing To Express, for electric guitar and string quartet, with the Mivos String Quartet; Guy Barash, TalkBack III, for guitar and live electronics;  Yonathan Canaan, Hours of Fun, for electric guitar; and, Nadav Lev, Shomeret Layla, for electric guitar, female vocalist and live electronics, with and mezzo-sopranos Re'ut Ben Ze'ev and Lihanne Aharaony.  The pieces were varied in length, style, instrumentation, and techniques.  All were of high quality.  Guitarist Nadav Lev, the Mivos String Quartet, and sopranos Re'ut Ben Ze'ev and Lihanne Aharony, gave outstanding performances. The Bialik poem, with its different moods, is a colorful piece. The Shomeret Layla (or Night Watcher) is a rich, passionate and abstract piece like a "melting pot of consciousness." Visit Nadav Lev at http://www.nadavlev.com/.
Joel Sachs directed the MoMA Summergarden series of classical concerts in the garden of the Museum of Modern Art (MoMA) at 54th St. between 6th & 5th Avenues in New York on two Sunday evenings in July at 8 pm – July 6, Juilliard Concert I, New Music for Mixed Ensembles, and July 20, Juilliard Concert II, New Music for String Quartet with Flute. (Both concerts were reviewed by the New York Times.) The first program had pieces by Dmitri Yanov-Yanovsky, K. 347(b) (2008), World Premiere – a re-orchestration and re-interpretation of Mozart; Henrik Strindberg, One Child (2013), Premiere outside Scandanavia – a piece about education, with its first movement about a very playful child; Donald Crockett, to airy thiness beat (2009), New York Premiere, a piece written for Kate Vincent, with a wide variety of virtuosic solo viola technique, with Meredith Treaster as soloist; and, the crowd pleaser, Matthew Hindson, Septet (2009), Western Hemisphere premiere, with some very colorful material, including Australian and Asian indigenous musics, as a tribute to his mentor, Peter Schulthorpe, on his 80th birthday. The second and final concert (of this too short season of free outdoor concerts) included pieces by Puerto Rico's Roberto Sierra, now professor at Cornell in Ithaca, Duo Concerte, for violin and viola (2013), World Premiere, with Elizabeth Derham, violin, and Jiwon Kim, viola, which piece has Latin, traditional and modern sounds, and is virtuosic in composition; Peter Sculthorpe, String Quarter No. 14, a complex and challenging piece; Eric Lindsay, Hopkin in the Wired Night (2008), New York Premiere, an appealing, passionate, neo-romantic piece; and, Errolyn Wallen (Belize/U.K.), All the Blues I See (2004) – a luscious, varied piece, with neo-baroque and other elements, which is entirely praiseworthy and was most enthusiastically applauded. It's too bad that budget has reduced the classical part of this series to two concerts. Visit MOMA at http://www.moma.org/.
The Western Wind presented L'Amfirparnaso, a madrigal comedy from 1594 by Orazio Vecchi, with Catherize Gasta, mime, and staged by Gama Valle, at the Theater for the New City (155 First Ave.) in New York, June 6-8, 2014. The Western Wind currently consists of Michele Kennedy and Linda Lee Jones, sopranos; William Zukof; countertenor; Todd Frizzell and David Vanderwal, tenors; and, Elliot Z. Levine, baritone. The staging was clearly presented, new and fresh. The renaissance music, original and lovely. And, the ensemble's singing, remarkable, as usual. This is one of the best period music singing ensembles in the world, which also tackles contemporary pieces, and it's a pleasure to catch them live. They're online at http://www.westernwind.org/.
The Knights, led by concertmaster Colin Jacobsen, performed a program of concert music, hosted by WQXR, at the Naumberg Bandshell in Central Park, Tuesday, July 22, 2014 at 7:30 pm. Pieces included Gyorgy Ligeti (1923-2006), Old Hungarian Ballroom Dances, a lovely work in which Ligeti orchestrated pieces from the early 1800s; Bela Bartok (1881-1945), Divertimento for String Orchestra, a masterpiece; and, Igor Stravinsky (1882-1971), Concerto in E-flat, "Dumbarton Oaks," another masterpiece; along with two gorgeous recent pieces, Sufjan Stevens (b. 1975) (arr. Atkinson), Suite from Run Rabbit Run (US Premiere) (four sections); and, Ljova, that is, Lev Zhurbin (b. 1978), Ori's Fearful Symmetry.  The program was not broadcast live on WQXR, but the Knights are posting music on their website (not this program).  Steven's music is fresh and exciting. Zhurbin's music is wonderful – period. Visit The Knights at http://www.theknightsnyc.com/.
Category Sound | Tags:
---
Comments Off

on Even More New York City Concerts Considered
Sorry, comments are closed.