Comments Off

on Catching Up on Six Summer Events & Seven CDs – by Leonard Lehrman
September 13, 2019 by Admin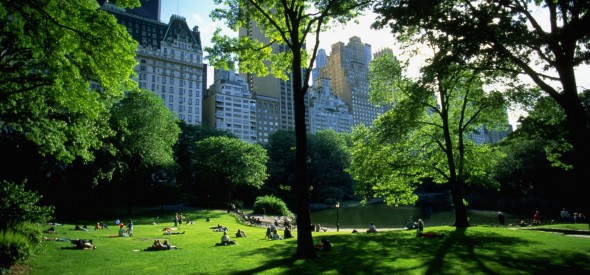 This past month, I've been blessed with the duties and rewards of producing three concerts, featuring new and old works by myself and my colleagues, including Charles Osborne and Leonard Bernstein. All are now on YouTube:
Aug. 2  https://tinyurl.com/20190802-EmpireHaven
Aug. 18  https://tinyurl.com/20190818-Trinity
Aug. 20  https://tinyurl.com/20190820-OBL
and a very nice review of the middle one  appeared in these pages:
https://tinyurl.com/20190818Review
But as a result, I fear I've fallen behind in writing up the many events and recordings I've been privileged to attend and be sent to review.  So let me try to catch up a bit now.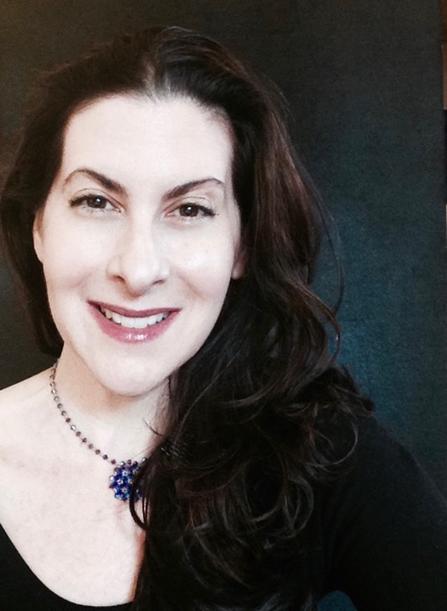 The Center for Jewish History hosted on June 4 a wonderful  Hebrew Liederabend (the video of which is now posted on their website) with the stellar soprano Ilana Davidson (seen at left – daughter of composer Cantor Charles Davidson), intense baritone Raphael ("Rafi")  Frieder (who sang Mattathias in the US premiere of my opera Hannah), and mezzo-soprano Elizabeth Shammash, accompanied by pianists Ron Yedidia and (mostly) Yehudi Wyner, the composer son of Lazar Weiner, the father of Yiddish art song.  I would have loved to have heard music by either of the Weiner/Wyners.  But the selection, curated (with extensive program notes) by Neil Levin, included 31 songs  with words by Alterman, Bergstein, Bialik, Efros, Lea Goldberg, Yehuda Halevi, Rachel, the Song of Songs, Tchernikovsky and lesser known names, set to music by Achron, Alman, Ben-Amots, Ben-Haim,  Braun, Engel, Hirsh, Krein, Lavry, Schalit, Shemer and Zamir, arranged by the likes of Copland, Weill, Wolpe.  Truly a veritable Hebrew feast!   Hard to pick out favorites, but the two Dov Zamir selections "Sound of Silence" and "Day of Nisan" proved particularly attractive, sung by Rafi.  And Ilana Davidson made just about anything she sang sound as though it had been written for her. (Would that she would consider singing my Hannah some day!)
CJH will also be hosting, along with the American Sephardi Foundation, in the same building, 15 W. 16th St., the US premiere in English of a new French musical called Anne – on the life of Anne Frank, written, produced and starring Jews from Morocco and Algeria (Jean-Pierre Hadida and David Serero), in a cast that includes Erik Contzius (Nicanor in my Hannah). There will be only 5 performances, Sept. 11-24.  Go to https://annefrankthemusical.bpt.me or email   asfmerchant@gmail.com. My wife Helene and I shall be attending and reviewing Sept. 23.
On June 22 my father and I enjoyed one of our favorite Savoy operas, The Gondoliers, performed by the Gilbert & Sullivan Light Opera Company of Long Island.  It's the only G&S show that begins with an extended scene entirely in Italian.  (I think Marc Blitzstein might have been thinking of that when he started his opera Sacco and Vanzetti that way!)  The production was dedicated to the company's late president, Michael Economos (1963-2018), who had been the troupe's Martyn Green character in nearly every show of the past decade, and was sorely missed as the Duke of Plaza-Toro, now embodied by Ben Salers, who managed to mix up the second and third verses of his song.  The orchestra, under Hyojung Helena Kim, played reasonably in tune most of the time, and the female leads (Lauren DeLucia, Terry Hochler, Kara Vertucci and Victoria Isernia) were pleasing to both eye and ear, but the real rising star of the production was tenor Vincenzo Fiorito (seen above) as Marco.  Hard to believe this young man is just entering his student years at Manhattan School of Music.  His is a voice with the bell-like timbre of the young Pavarotti.  And I know.  I worked with Pavarotti 31 years ago, backstage at the Met, though not when he was young, of course.
On June 11, we had the pleasure of attending a NYFOS Next event hosted by Laura Kaminsky, who was then kind enough to send us a CD of her transgender opera, As One, which, with 27 different productions, appears to be the most produced of any recent American opera.  (My E.G.: A Musical Portrait of Emma Goldman had 47 productions in the space of 7 years, but that was over 25 years ago.)  Accompanied by the Fry Street Quartet, conducted by Steven Osgood, it stars versatile mezzo-soprano Sasha Cooke and solid baritone Kelly Markgraf, as different halves of the same soul-searching persona. Defying stereotype, Markgraf's robust voice seems hardly about to turn into a fey counter-tenor or anything like it.  The piece derives its topical power from the listing of transgender victims of violence. Gender identity was also the theme of the June 11 concert, featuring words by Kimberly Reed on America's first Congresswoman, the pacifist Jeanette Rankin, and poems by Elaine Sexton on Stonewall.  Music was provided by Kaminsky and seven other "Friends" of Kaminsky's, all women composers, in fervent performances by soprano Devony Smith, mezzo Heather Johnson (dazzling as Rankin), and baritone Jorell Williams, with Michael Barrett and Mila Henry at the piano.  Even though I'm neither a woman nor LGBTQ, I'd still like to be considered a "Friend" or at least family here:  Kaminsky's late father, Leonard, once came up to me and introduced himself as "your godfather.":  Apparently he was present at my bris in August 1949, in Fort Riley, Kansas, and also exulted in calling me his "namesake."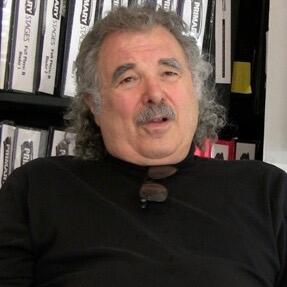 Eric Krebs has been producing shows for half a century, and hoped he'd have a hit when he engaged the gifted team of Jamie Jackson and composer SoHee Youn to realize his dream of a musical about "blintzes and tortillas," combining the Russian and Hispanic immigration experiences.  Helene & I first encountered this team in April 2006, where my song about presidential impeachment, "Threescore Years Ago," shared the bill with several writers' works, and their "Guns Don't Kill People" stole the show. We immediately requested a copy of it and have performed it frequently since then.  See  https://youtu.be/t78RdolIEGY or Jamie's own performance of it here: https://youtu.be/3TY_j_KmmDs.
So it was with high hopes that we attended a preview over a year ago, and then drove in for a press performance this past July 20 of their new work, I Spy A Spy (which reminded us of our own Superspy!: The Secret Musical, written with Joel Shatzky – see http://ljlehrman.artists-in-residence.com/Superspy.html),  that was announced to run until Sept. 14.  Unfortunately, the air conditioner at St. Clement's Theatre died the day we came, and the performances were cancelled.  Krebs invited disappointed theatergoers, including us, to attend instead his still-running show at The Actors Temple a block away, God Shows Up, which we did.  A two-act, three-character piece that humorously skewers televangelists as the very devil they purportedly combat, its small size and clever wit have led to a successful open-ended run.
Conversely, when we finally got to see I Spy A Spy on August 10th, we learned that we were attending its closing performance.  The show had simply not been selling enough tickets, Krebs told us.  In the case of Joel Shatzky's and my Superspy, which began in Ithaca in 1988 with 2 acts and 5 roles, despite our audience's feedback saying they wanted to know more about the stereotypical characters, Shatzky's reaction was: "I don't want to know more; I want to know less!"  So we reduced everything to one act, and a set of characters (including the Master Spy, the Secretary, the Femme Fatale, the Senator, the Girl, the Professor, and a bunch of Hackers) who could all be played by two people (myself & Helene), and took the show to Paris, Nassau Community College, Boston, and, reviving it in 2014 after the Snowden revelations as The New Improved Superspy! In a limited run at Medicine Show, garnishing a very nice write-up posted at https://jewishweek.timesofisrael.com/spoofing-the-spy-thriller/.
I Spy A Spy seems, however, to have unfortunately gone in the opposite direction.  Notwithstanding a lush, luscious set by James Morgan and valiant performances by a dozen performers, conducted by Dan Pardo and directed by Bill Castellino, the piece simply could not bear the weight it was given.  The amusing principal plot of the Russian spy who ends up acclaimed as an actress, in cahoots with a Mexican who wants to be an actor but ends up as a spy, is complicated by members of various other immigrant groups who fight and make up after predictable mistreatment on the part of cretinous Homeland Security types.  Even amusing character names like Cold Borscht and Beef Stroganoff are limited in their laugh-provoking, to the point that neither political expression nor entertainment are fully achieved.  A pity, as there was a lot of talent on that stage.  But sometimes less is more.
Walt Whitman's I Hear America Singing was the inspiration for two artistic experiences, one very satisfying, the other less so.  On July 27, Dance Visions NY presented a lovely afternoon at the Whitman Birthplace in Huntington, NY with that title, appended to "I Hear America Dancing," built on the intersection of Whitman words and Isadora Duncan dances, to music by Gluck, Schubert, Chopin, Brahms, Strauss (Johann, not Richard, as appeared mistakenly in the program!) and a fascinating piece of Soviet realism with 1920s music by Michael Sheyne transcribed by Mark Fiedler from a recording.  Fiedler was also the live pianist for many of the selections, which also featured recorded performances, including readings by the late Shirley Romaine, an inspiration to all of Long Island, but especially this troupe.  Beth Jucovy was both choreographer and principal dancer among the four graceful women.  Every minute of the event was the enjoyable, and it's all preserved on the following posted videos:
A CD by the redoubtable Gil Rose's Boston Modern Orchestra Project called American Muse with music by composer Steven Stucky (November 7, 1949 – February 14, 2016), a fellow student of mine at Cornell in the 1970s and a Pulitzer Prize Winner, has been awaiting my review since November 2016, and with the death of the principal singer earlier this year, baritone Sanford Sylvan (December 19, 1953 – January 29, 2019), I thought it was time to mention it.   I Hear America Singing is one of 4 vocal selections on the album.  Unfortunately, I have to say that Stucky's gifts lay mostly in instrumental color, as in his two very successful Concerti for Orchestra.  Even with Sylvan's expressive rendering, Stucky's vocal music does not sing, at least here.  It intones.
My friend and colleague, bass Robert Osborne, has received numerous accolades for his Franz Waxman cabaret songs CD on Roven Records, "Who Wants Love?" with pianist Richard Gordon.  Neither the French nor the German is idiomatic in its vocal delivery, but the diction is certainly accurate and clear, and the songs do come across.  A recently published volume of the sheet music to Waxman's songs should make them more accessible than they have been – in French, German, or English translation. I particularly like "Life Is Really Swell," "The Little Mouse," "Magic Voyage," and especially "Our Worries Are Over" (aka "La Crise Est Finie") with its exhortation in desperation for everyone to be "joyful and nude"!
Twenty-six songs and 11 instrumental works by my teacher are featured on the 2017 2-CD Delos set, DE 3496: Mademoiselle – Première Audience – Unknown Music of Nadia Boulanger (1887-1979). Most of these are works she would probably not have wanted to be heard, though many of them do reach the level of expression found in most of the works of her teacher Gabriel Fauré.  None, however, achieves the excellence of the best works by her students, including her sister Lili (1893-1918). Still, the works are certainly listenable, and the effort put into performing them admirable.  Soprano Nicole Cabell, tenor Alek Shrader, baritone Edwin Crossley-Mercer, cellist Amit Peled, organist Francois-Henri Houbart, and pianist Lucy Mauro are the hardworking performers.
Hardworking and distinguished are the performers assembled for the first recording on Bridge 9515 of a lost work by the multi-talented mezzo-soprano/impresario/composer Pauline Garcia Viardot (1821-1910) on a libretto (in French) by the Russian writer Ivan Turgeniev (1818-1883): Le Dernier Sorcier (The Last Sorcerer).  Presaging the wizard character in Chabrier's L'Étoile, the musical fairy tale reminds one of no one so much as Jacques Offenbach, France's most prolific composer of over 100 operettas – and one opera: Tales of Hoffmann.  The gorgeous duet for the lovers Stella (soprano Camille Zamora) and Lelio (a trouser role sung by mezzo Adriana Zabala) even rivals the beauty of Hoffmann.  Jamie Barton, Eric Owens and Michael Slattery capably round out the remaining leads in the cast of 7, with the Manhattan Girls Chorus, led by Michelle Oesterle, accompanied by pianist Liana Pailodze Harron.  Trudie Styler narrates, in English, breaking up the flow of the music sung in French.  Though the piece was apparently never orchestrated, it certainly should be, and should be performed in one language, with titles.
Two more CDs with charming music for voice and piano, affectionately interpreted, appeared on Toccata Classics, #0221 and 0501, in 2014 and 2019, respectively.  Twenty-nine relatively unknown songs by Nikolai Tcherepnin (1873-1945), ranging in style from Mussorgskyan to Debussyan, composed 1900-1923, are lovingly performed with expert native Russian character, vocal placement and diction by soprano Elena Mindlina and pianist David Witten.  Konstantin Balmont (1867-1942) is the poet most oft represented, in two cycles: the opening Fairy Tales (including the delightful "Cat's House") and closing Oceanic Suite. But I particularly liked the two Fyodor Tyutchev (1803-1873) cycles of 1903 and 1900, the latter including also one setting of Afanasy Fet (1820-1892), whose poetry I've also had the pleasure of setting.(!)
And Toccata's latest release: Music of the British composer Roger Smalley (1943-2015) includes a delicious song cycle about cats called Nine Lives, on carefully selected texts, not by T.S. Eliot, but by 9 English poets, including Oscar Wilde and Christina Rossetti.  It's performed by soprano Taryn Fiebig and pianist Scott Davie. The CD is filled out with a 15-minute violin-piano piece and 10 solo piano pieces, the first of which is mislisted as 15 minutes, though it's only 5. The composer himself played the tamtams with Darryl Poulsen as horn soloist in the final instrumental selection, entitled Lament for the Victims of Natural Disasters. More about the CD at https://toccataclassics.com/product/roger-smalley-piano-vocal-and-chamber-music/.
Leonard Lehrman, the composer of 240 works and 65 translations, to date,  adapted/completed 20 works begun by Marc Blitzstein, including the operas Idiots First  and Sacco and Vanzetti, both published by Theodore Presser. Next month, his opera A Loveletter from Rosa Luxemburg  will open the Lüneberg New Music Festival, after which he and his wife Helene will be performing their "Jewish Woman in Song" program in various venues in Romania. This is his 22nd article for SoundWordSight.com.
Category Sight, Sound, Word | Tags:
---
Comments Off

on Catching Up on Six Summer Events & Seven CDs – by Leonard Lehrman
Sorry, comments are closed.