Comments Off

on George Frederick Bristow: Symphony No. 4 in e minor, Op. 50, "Arcadian" (1872) – Third Movement: Allegro ma non tanto, "Indian War Dance and Attack by Indians" – An Analysis by Kyle Gann
September 23, 2019 by Admin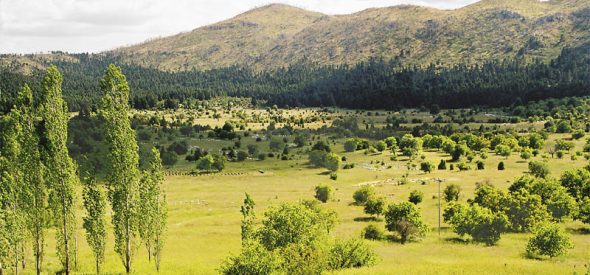 An Analysis by Kyle Gann
All score reductions by the author.
A section — mm. 1-110
Introduction — mm. 1-12
Theme A — mm. 13-40
Theme B — mm. 41-56
Theme A varied — mm. 57-72
Theme B — mm. 73-84
Theme A — mm. 85-110
Trio — mm. 111-172
A section — mm. 173-296
Retransition — mm. 173-200
Intro-Theme A — mm. 201-237
Coda — mm. 238-296
Final Theme A — mm. 274-281
Probably as part of his "pioneer" theme for this symphony, Bristow ill-advisedly titled the scherzo "Indian War Dance." I say ill-advisedly not merely in terms of today's politically correct conventions, which would be anachronistic in terms of 1872, but because Bristow clearly had no intention of invoking indigenous American music; the melody sounds perhaps more Scottish than anything, and would sound at home in Edvard Grieg's Peer Gynt Suite One imagines these noble indigenous warriors wearing kilts and carrying mugs of ale.
The form is an A section alternating two themes; a trio with one theme in calm D major; and a final A section marked by a long retransition, a recurrence of the introduction and main theme, and a long coda. The introduction to the piece emphasizes the half-step motive, both C-B and D#-E at the beginning, but later F-E and D#-E.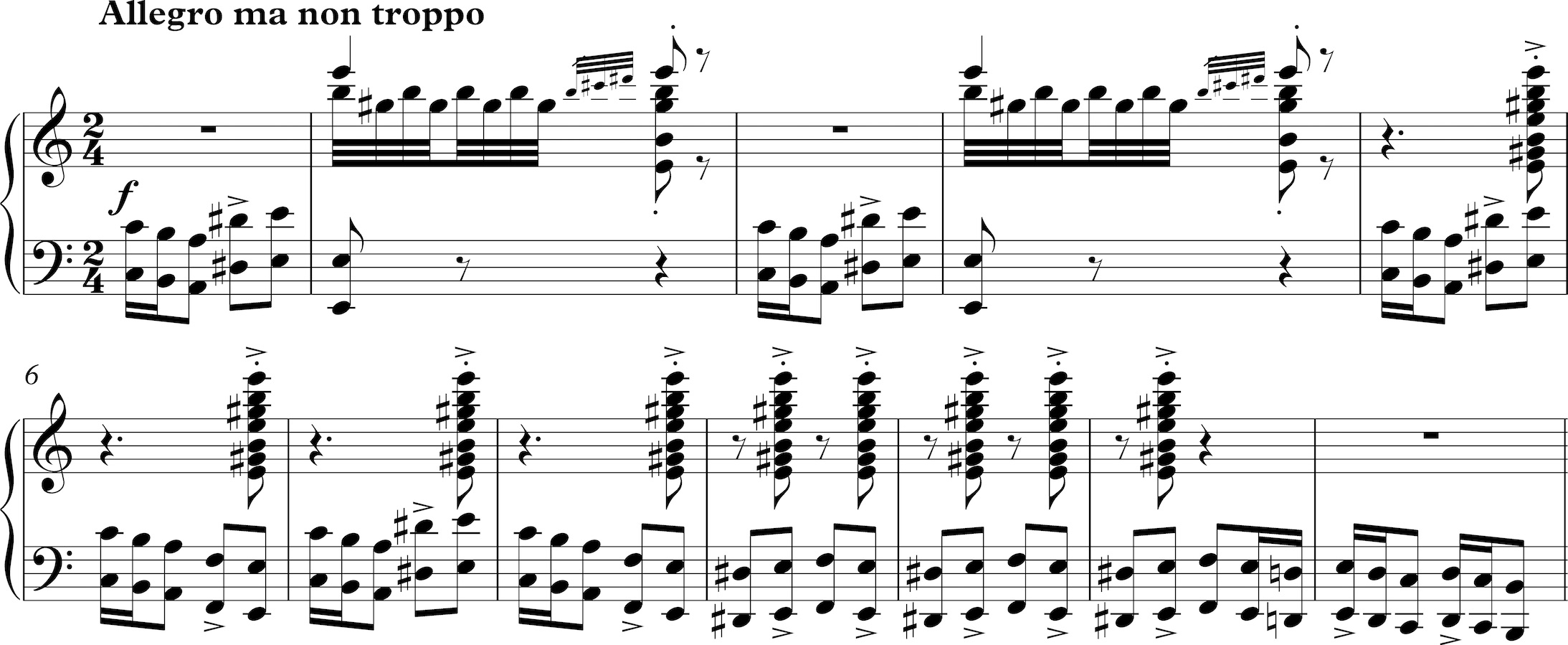 Theme A's accompaniment of pounding triads is the movement's only reference (and hardly a convincing one) to indigenous music. The theme is repeated a few times with denouements of downward-flowing chromatic lines.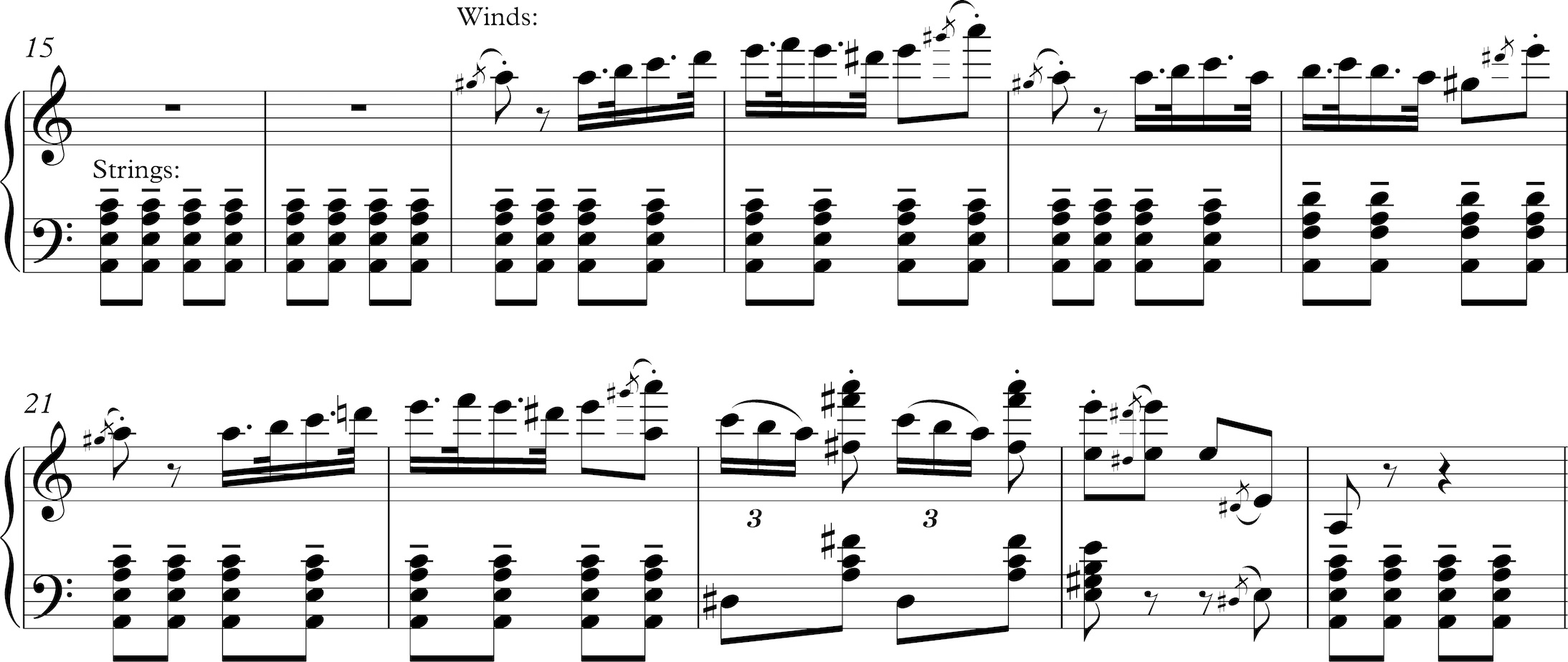 The second theme, as a glance reveals, is particularly square and lacking in melodic interest.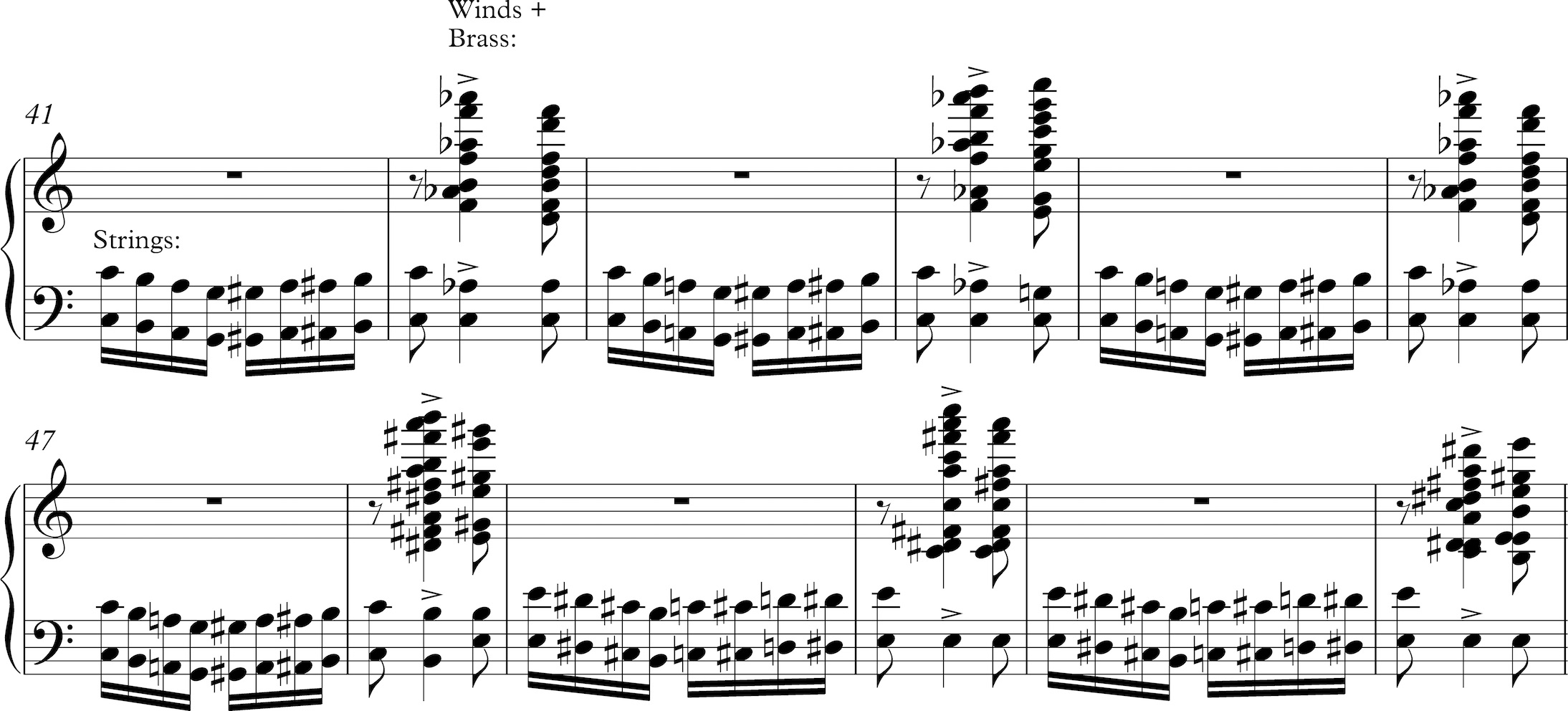 The return of the main theme is modified to modulate a bit, and then the second and main themes are repeated.
The Trio, or B section, is a long, sylvan melody in the trumpet and trombones, with a repetitive and not very imaginative accompaniment. It and its subsequent phrase are somewhat overly repeated with little tension or variety. The D-Eb-Bb-A in mm. 126-128 might be taken as another manifestation of the thematic combination of two half-steps.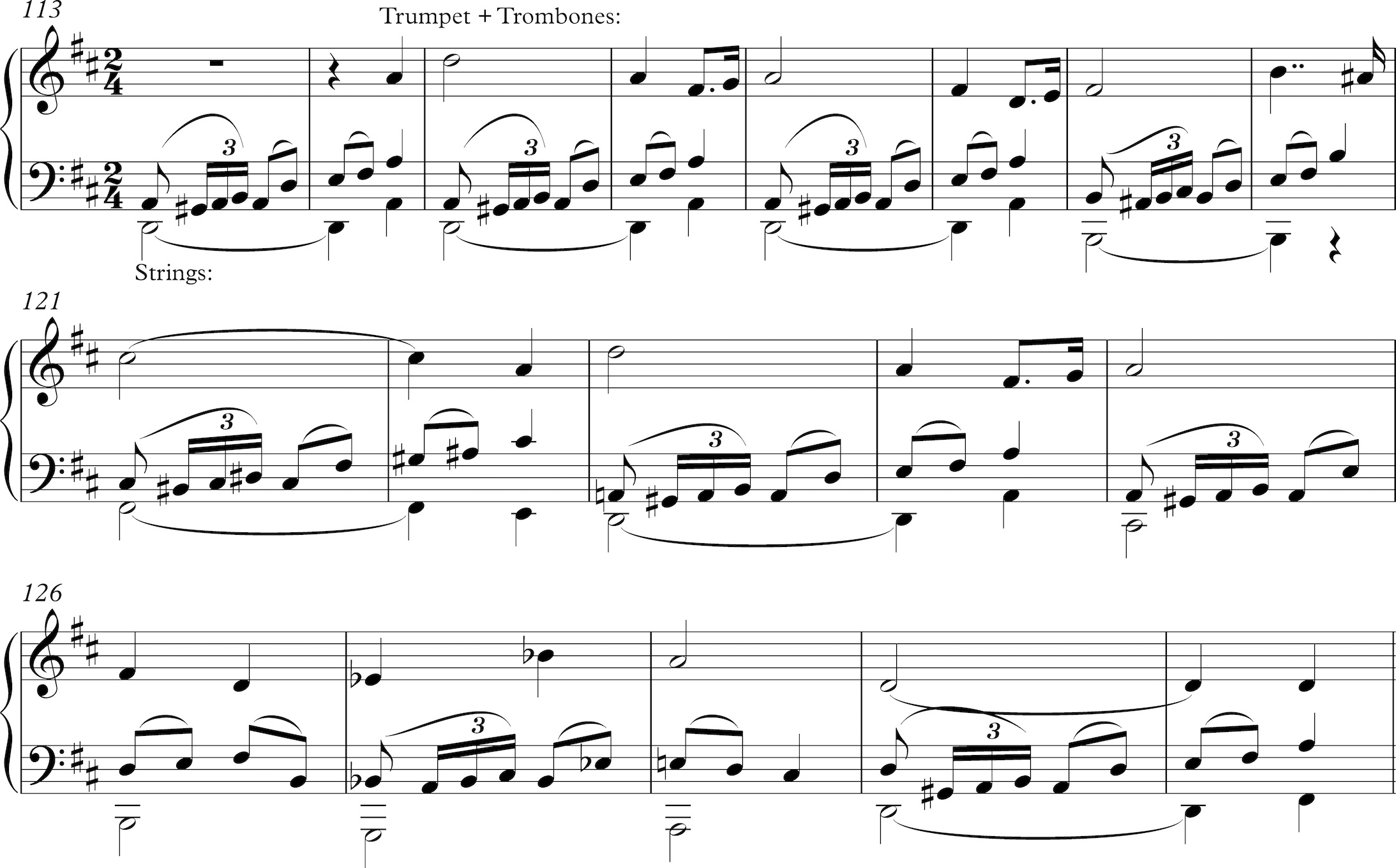 The return of the introduction and main theme are gradually approached by a long retransition, and the coda that follows is rather predictably conventional given the idiom. The retransition, traveling through many a diminished seventh chord, starts by alternating the chromatic scale runs of the B theme with phrases of the A theme. The introduction to the movement (approached by a rather clumsy F# diminished seventh leading to A minor) is then repeated, and the drumbeat that underlies the main theme is greatly amplified with timpani, cymbals, and triangle – this is clearly the attack of the Indians on the poor pioneers (who are in the process of stealing their land). Around m. 248 there is a passage whose modulations and major triads suggest that the tide of battle is turning.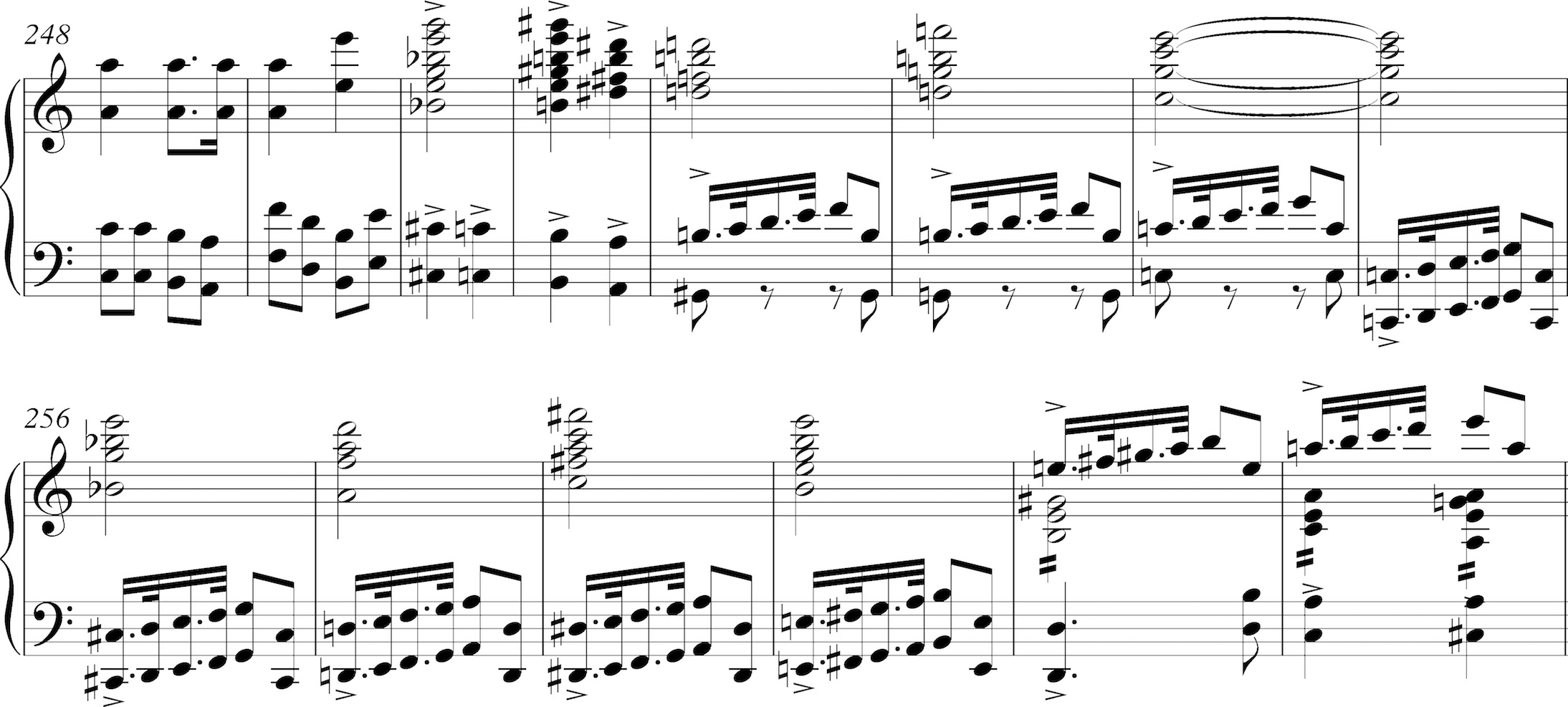 The final cadence, though is trenchantly fierce.
Overall this movement contains few of the sparks of imagination or beauty so common in the other three movements, and I consider its failure to live up to the level of the rest of the work the Arcadian Symphony's greatest flaw.
Hear George Frederick Bristow's Symphony No. 4 in e minor, Op. 50, "Arcadian" below.
Read about George Frederick Bristow here.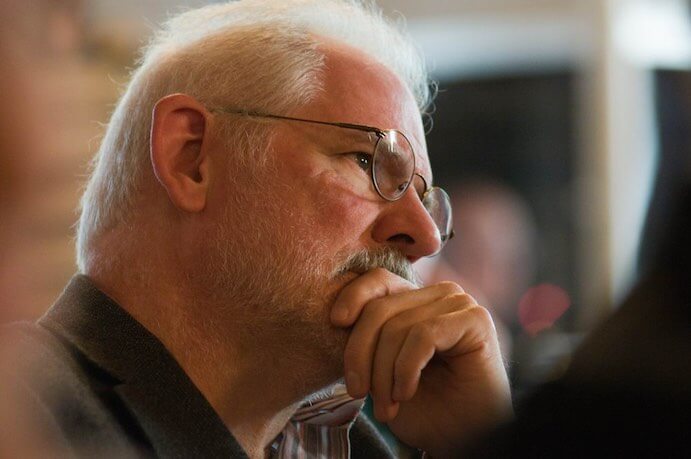 Kyle Gann (b. 1955 in Dallas, Texas) is a composer and was new-music critic for the Village Voice from 1986 to 2005. Since 1997 he has taught at Bard College. He is the author of seven books on American music, including books on Conlon Nancarrow, Robert Ashley, John Cage's 4'33", and Charles Ives's Concord Sonata. He studied composition with Ben Johnston, Morton Feldman, and Peter Gena, and much of his music is microtonal. His major works include the piano concerto
Sunken City
,
Transcendental Sonnets
for chorus and orchestra, the microtonal music theater piece
Custer and Sitting Bull
and
The Planets
for mixed octet. Visit him at
http://www.kylegann.com/
.
Category Sight, Sound, Word | Tags:
---
Comments Off

on George Frederick Bristow: Symphony No. 4 in e minor, Op. 50, "Arcadian" (1872) – Third Movement: Allegro ma non tanto, "Indian War Dance and Attack by Indians" – An Analysis by Kyle Gann
Sorry, comments are closed.