Comments Off

on Fine Contemporary Poetry from Mark Doty
April 15, 2012 by Admin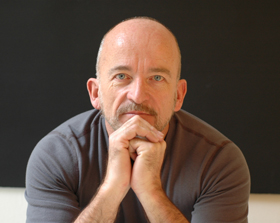 My wife (the poet) and I have been twice to the spectacular Dodge Poetry Festival in New Jersey. It is an extraordinary gathering of the best American and international poets who come together every two years for three days of basking in the beauty of language. Each of the Festivals has drawn nearly 20,000 people and has been a superb opportunity to discover voices I'd never heard before.
One of my favorite "discoveries" is Mark Doty. There's a clarity and elegance to his writing that I have come to greatly value – and that includes his poetry as well as volumes of autobiography.
Here he is, reading one of his finest works, House of Beauty:
Visit him at
http://www.markdoty.org/
.
Category Word | Tags:
---
Comments Off

on Fine Contemporary Poetry from Mark Doty
Sorry, comments are closed.