Comments Off

on Fine Contemporary Poetry from Martin Espada
June 17, 2012 by Admin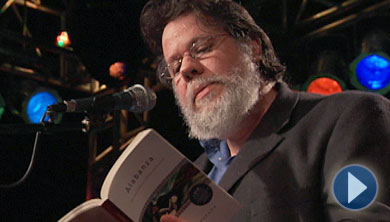 My wife recently took part in a masterclass with the great poet Martin Espada at the Walt Whitman Birthplace and Interpretive Center in Huntington, New York. Later that afternoon, Espada gave a reading of his work at the Center. We had seen him read several years ago at the Dodge Poetry Festival in New Jersey and were quite taken with the power of both his voice and his words. To hear him wrap his resonant baritone around his poetry is quite remarkable, made even more so by the intimacy of the Whitman Interpretive Center's public space.
I thought it would be good to feature Espada's masterful Alabanza, with which he ended his reading. I believe it is a modern masterpiece.
Category Word | Tags:
---
Comments Off

on Fine Contemporary Poetry from Martin Espada
Sorry, comments are closed.