Comments Off

on Donald Venezia's CD Suggestions for Holiday Gift Giving – from BBC Music Magazine and Arkiv Music
December 16, 2012 by Admin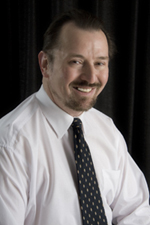 Donald Venezia, our friend the classical CD reviewer, has sent along this list of suggestions for Holiday gift giving. It's taken from BBC Music Magazine and represents the best-reviewed CDs of the past few months.


There's music here from just about every period, style and national music tradition. You can order these titles through our friends at ArkivMusic – http://www.arkivmusic.com/classical/main.jsp.
Shostakovich, Symphony No. 5, Mravinsky, Leningrad Phil., Audiophile Classics, APL101503
Bach Harpsichord Concerti BWV 1057/1058/1052/1055, Halls, Retrospect Ensemble Linn CKD 410
    *Recording of the Month

Beethoven Piano Concertos 1 and 3, Andsnes, Mahler Chamber Orchestra, SONY 88725420582

James MacMillan Deep but Dazzling Darkness/Meditation on Iona/Veni, Veni, Emmanuel, MacMillan, Netherlands Radio Chamber Phil, Challenge Classics CC72540

Montsalvatge Partita 1958/Cinco canciones negras/Sinfonia de requiem/more, Mena, BBC Phil, Chandos CHAN 10735
Mozart Piano Concerti 9 and 21, Uchida, Cleveland Orchestra, Decca 478 3539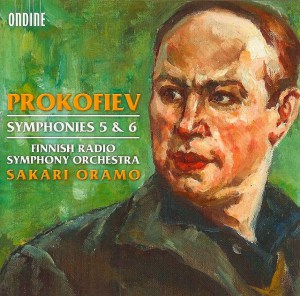 Prokofiev Symphonies 5 and 6, Oramo, Finnish Radio Symphony Orchestra, Ondine ODE 1181-2 (Symphony 6 being outstanding)

Weinberg Symphony No 20/Cello Concerto, Gunnarsson, Svedlund, Gothenburg Symphony Orchestra, Chandos CHSA 5107

Homage to Glenn Gould: Works by Silvestrov/Pelecis/Raskatov/Wustin/Vine/more, Kremer, Kremerata Baltica, Nonesuch 528982

Shostakovich Violin Concerto 1/Cello Concerto 1, Oistrakh, Rostropovich, Mravinsky, Regis RRC1385

Shostakovich Symphonies 1 and 5, Haitink, London Phil (1), Concertgebouw (5), Decca 478 4214

Simone Kermes: Dramma, arias by Handel/Porpora/Majo/Works by Leo/Hasse/Pergolesi,
Kermes, Longo, La Magnifica Comunita, Sony Classics 88691963952

Mozart La finta giardiniera Karthauser/Ovenden/Penda/Chappuis/others, Jacobs, Freiburger Barockorchester, Harmonia Mundi HMC 902126.28
Mozart Die Entfuhrung aus dem Serail Schaefer/Petitbon/Bostridge/others, Christie, Les Arts Florissants, Erato 2564 65988-4
Richafort Missa pro defunctis/Des Prez Requiem aeternam/Miserere mei/more, Cinquecento, Hyperion CDA 67959
Bach Cantatas BWV 195/192/157/120a, Blazikova, Guillon, Suzuki, Bach Collegium, BIS 1961
Handel Song for St. Cecilia's Day/Look Down, Harmonious Saint/Concerto Grosso Op 6, No 7, Bevan, Lyon, Neville-Towle, Ludus Baroque, Delphian DCD34110
Conductus: Music and Poetry from 13th Century France, Potter, O'Gorman, Covey-Crump, Hyperion CDA 67949
Haec Dies Works by Vaughan Williams, Holst, Tallis, Byrd, Britten, Webber, Choir of Gonville & Calus College, Cambridge, Delphian 34104
Most Grand to Die Music of Butterworth/Gurney/Vaughan Williams, Rutherford, Asti, BIS 1610
Lieux Retrouves Music of Liszt/Faure/janacek/Ades/Kurtag/Mara, Isserlis, Ades, Hyperion CDA 67948
Goebbels Stifters Dinge, Goebbels, Machnik, Grunberg, ECM 2216 476 4193
Rameau Symphonies a deux clavecins, Hantai, Sempe, Mirare 164
Haydn String Quartet in D, Op 76/5/Fortner String Quartet No 4/Ravel String Quartet, Melos Quartet, Hanssler CD 93.716

Brasileiro Music of Villa–Lobos/Fernandez/Mignone/Oswald/Levy/Neto/Guarnieri/Santoro, Freire, Decca 478 3533

Bach Well Tempered Clavier Books 1 and 2, Schiff, ECM 476 4827

Beethoven Piano Sonatas Vol 2 (Sonatas 15-25/28), Guy, Zig Zag ZZT 304

Debussy Children's Corner/Suite bergamasque/Danse/Deux arabesques/Pour le piano/more, Hewitt, Hyperion CDA 67898

Prokofiev The War Sonatas (Piano Sonatas No 6/No 7/No 8), Giltburg, Orchid Classics ORC 100023

Rachmaninov Etudes tableaux Op 33/Etudes tableaux Op 39, Ashkenazy, Australian Eloquence 480 3606
Kabalevsky Complete Works for Piano and Orchestra, Korstik, Francis, NDR Radiophilharmonie, CPO 777 658-2

Sibelius Choral Works, Groop, Hynninen, Murto, Dominante Choir, BIS SACD 1889  
Category Sound | Tags:
---
Comments Off

on Donald Venezia's CD Suggestions for Holiday Gift Giving – from BBC Music Magazine and Arkiv Music
Sorry, comments are closed.