Comments Off

on Great Public Spaces – New York City's Highline Park
December 16, 2012 by Admin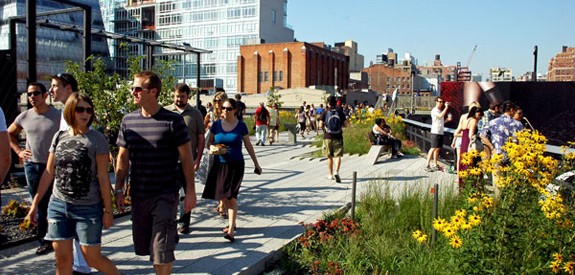 Ok, so here's the deal – you have an old, abandoned, rusting hulk of an elevated rail line that you're thinking of knocking down and selling for scrap. It's not exactly in the best part of town. You get all your municipal planning types together to think about the best way to do this with minimum interruption to the flow of major city traffic and life. One of them says, "howzabout we turn it into a park?" After a few seconds of "What are you, nuts?" and other such helpful comments, a light bulb goes off over another planning type's noggin and he or she says, "Hey, let's think about this…."
You transform the old, abandoned, rusting hulk of an elevated rail line that you're thinking of knocking down and selling for scrap into a comfortable, colorful, happy, scenic and altogether wonderful public space with artwork and lots of places to have a rest and enjoy unique views of Manhattan. Oh, and you also transform the neighborhood into a spectacular district of shops, restaurants and places to be seen.
Voila! New York City has a new and beautiful tourist attraction and a model of which dozens of other cities are scrambling to emulate. In case you haven't visited yet, here's some images of this masterpiece of urban public space: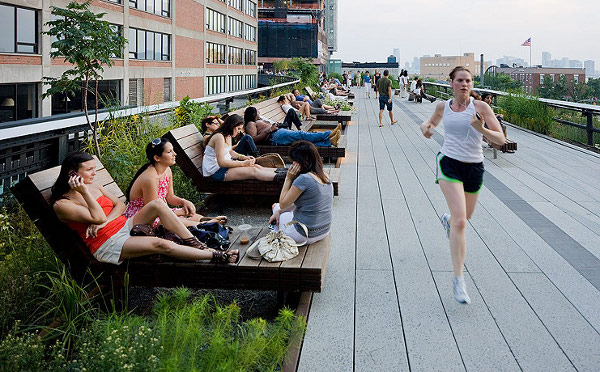 Category Sight | Tags:
---
Comments Off

on Great Public Spaces – New York City's Highline Park
Sorry, comments are closed.