Comments Off

on The "Orchestra" and Cat Cartoons of George Booth – With the Odd Dog
June 29, 2013 by Admin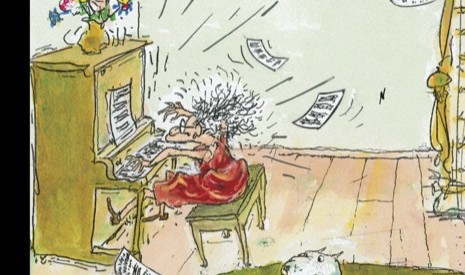 Some readers may know, or may have divined from a number of my previous posts, that I am involved with musicians and orchestras. Having worked with these organizations in many parts of the world for more than 30 years, I've come to recognize a culture that is part of them all, a certain collective way of living and working together.
The great cartoonist George Booth seems to know this as well and uses it in his wonderful "orchestra" cartoons. Granted. his orchestra is a little different, both in instrumentation and level of virtuosity from the orchestras and musicians I've worked with, but the commonality is still there – and no one brings it to life more vividly.
And he also draws great cats….
Orchestra Rehearsals:
Soloists:
Soloists and Cats (this was actually a 9/11 memorial):
Cats:
From the Reagan years:
Cat ownership:
Category Sight | Tags:
---
Comments Off

on The "Orchestra" and Cat Cartoons of George Booth – With the Odd Dog
Sorry, comments are closed.