Comments Off

on More From The Concert Hall – Reviews from Mark Greenfest
February 15, 2014 by Admin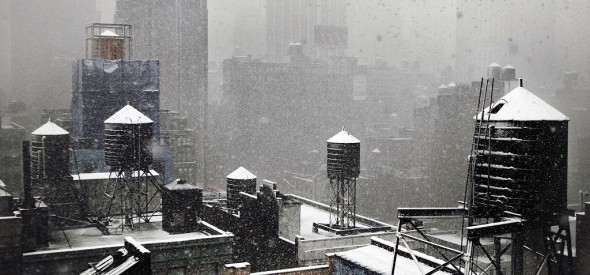 By independent New York concert reviewer Mark Greenfest
The Sheep Island Ensemble, directed by James Blachly, presented a special Superbowl Sunday program, February 2, 2014 at the Hungarian House called Contemporary Haydn. They performed the movements of Franz Joseph Haydn, Symphony No. 92, the Oxford, with various modern pieces written for the occasion by James Blachly, Nicholas DeMaison, Patrick Castillo, Brad Balliet, Kate Copeland Ettinger, Jessie Montgomery, and Doug Balliet. Doug Balliet's Haydn Circus, is stunning in its artistic freedom and exuberance. The ensemble is one to be reckoned with – these are masterful musicians.  To cap it off, they had an "overtime" reception after the show. The Ensemble is online at http://www.sheepislandensemble.com/.
Symphony Space hosted the Music of Now, Uncommon Women and Beethoven, Friday, February 7, 2014 at 7 pm in the Nimoy Thalia at 95th and Broadway in NY, NY.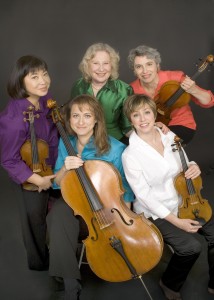 The Cassatt Quartet, one of the best string quartets in the United States, performed with pianist Ursula Oppens.  First, they played Beethoven (1770-1827), String Quartet No. 10 in E flat major, op. 74 (1809), the harp, wonderfully.  Then, they performed two short pieces, separated by a discussion: Tania Leon (1943-), Ethos for Piano and String Quartet (2014), a world premiere, and Joan Tower (1938-), Dumbarton Quintet (2008). The Tower piece is brilliant – "stealing" material from Shostakovich and others and presenting it in a vivid, towering piece of 14′ in length, with the freedom associated with late Beethoven.  The Leon piece is marvelous – it keeps changing in style and mood, with three poetic movements – in the cage where the heart paces (breathless), blaze of lights, and viridian, ochre, cobalt blue – studies in color and mood that was commissioned to honor the late Isiah Sheffer.
The current members of the Cassatt (http://cassattquartet.com/) are violinists Muneko Otani, violin, Jennifer Leshnower, violin, Sarah Adams, viola and Nicole Johnson, cello. Marka Gustavsson was substitute violist for this concert. They are often sought to record pieces because of their remarkable ensemble and virtuosity. Ursula Oppens has a well-earned international reputation as one of the leading pianists of new music.
The Culturemart series at Here presents works in progress, fresh and fascinating.  One of their best offerings is a concert reading of The Scarlet Ibis, a chamber opera in 13 scenes, with music by Stefan Weisman, libretto by David Cote based upon the story by James Hurst, co-produced by Here with Beth Morrison Projects and American Opera Project.  Steven Osgood, conductor, and Mila Henry, pianist, supported a stellar young cast of Hai-Ting Chinn, Abigail Fischer, Kyle Pfortmiller, Nicole Mitchell, and Eric S. Brenner, directed by Mallory Catlett and lit by Ayumu Saegusa.  Most of the artists work with A. O. P. This preview shows that this piece is a keeper – lyrical, colorful and thoughtful, it should find its way into the canon of American operas – it's that good!
More about the show at http://here.org/shows/detail/1356/.
The New York Repertory Orchestra (NYRO), held a concert Saturday, February 8, 2014, at St. Mary the Virgin in New York, (46th St., between 6th and Broadway) at 8 PM, conducted by David Leibowitz, that featured Susie Park, violin, in Alban Berg's (1885-1935) in Concerto for Violin and Orchestra (1935), dedicated to the memory of the 18 year old daughter of Alma Schindler Mahler, Manon Gropius, as well as Jean Sibelius (1865-1957), Symphony No. 1 in E minor, Op. 39, (1898), and Nikolai Rimsky-Korsakov (1844-1908), Russian Easter Overture, Op. 36.  Although a donation box is at the door, this concert series is free to the public. The orchestra was well-rehearsed and polished, as usual, and Ms. Park was a stunning soloist. The acoustics of the church were a little dry that evening, but should sound fine on a recording. This is one of the best concert series in New York, and as a free event, it is a cultural treasure. NYRO is at http://www.nyro.org/.
Category Sound | Tags:
---
Comments Off

on More From The Concert Hall – Reviews from Mark Greenfest
Sorry, comments are closed.