Comments Off

on Recently in the Concert Hall….Reviews from Mark Greenfest
February 8, 2014 by Admin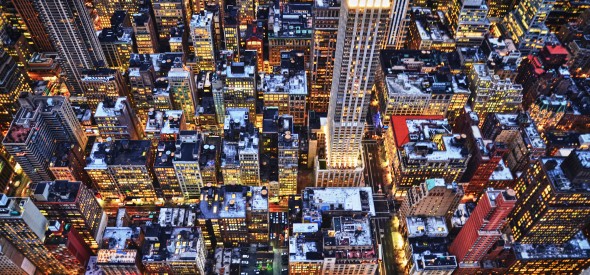 By independent New York concert reviewer Mark Greenfest
The Chelsea Symphony held its concert series iv at the acoustically lovely St. Paul's Church in Chelsea, 315 W. 22 St., between 8th and 9th Aves., January 24 & 25, 2014, with different programs and times.  I attended the Saturday, January 25, 2014 program at 7:30 pm, which featured two new pieces, Aaron Dai (b. 1967), Pastures New, and Josh Henderson (b, 1988), Concerto for Viola and String Orchestra, with Trevor New, viola, as soloist.  Mark Seto conducted, except for the final piece, Darius Milhaud (1892-1974), Saudades do Brasil (Sounds of Brasil, 1917), conducted by Julie Desbordes.  Dirk Wels, bassoon, gave a splendid performance as soloist in Carl Maria von Weber (1786-1926), Andante e rondo ongarese, J. 158, Op. 35, (1809, rev. 1813).
I am most impressed by this young orchestra and its conductor.  Mark Seto wields a most precise baton, and Julie Desbordes has the most sinuous flow with her baton that was remarkable to follow. Trevor New got a real showcase for his talents from Josh Henderson, a concerto that opened with a bird like that of The Lark Ascending, had passages that reminded me of Aaron Copland and Roy Harris in their prime, and wandered for one musical adventure to the next. Aaron Dai is a most astute composer – his Pastures New is succinct and charming. His pastoral feel was embellished by his fearless wit – after opening with a lush prelude, rich with winds, he did a bovine dance section opened by mooing cows!  After this waltz, his piece concludes with a sheep-influenced pastorale. It's a real crowd pleaser and brilliantly written. The program left me thirsty for more.
Visit the Symphony at http://www.chelseasymphony.org/.
I heard Ensemble Leonarda, a baroque ensemble led by harpsichordist Nancy Kito, with colleagues who had also graduated from Peabody, perform in an ocassional series at the French Church du Espirt, E. 50th St. near Park Av., New York, NY, on Sunday, January 26, 2014, at 4pm.  Susan Graham, flute, David Himmelheber, cello, Nancy Kito, harpsichord, and Agnes Simkins and Andy Bhasin, violins, comprise the ensemble. This program was titled "Musical Genius is All in the Family: Father (Figures) & Sons" and inckuded pieces by C.P.E. Bach, J.S. Bach, Arcangelo Correlli, Louis Couperin, Jean Barriere, and Francois Couperin – a variety of pieces known and rare.  These are most accomplished performers, who have a tight ensemble, and who take joy in performing baroque masterpieces extraordinarily well. Visit them at https://myspace.com/ensembleleonarda.
One of the best-rehearsed ensembles around is the Momenta Quartet, founded by violist Stephanie Griffin, Brooklyn-based Canadian Julliard-educated doctor of music.  Jointly led by violinist Emilie-Anne Gendron, with violinist Adda Kridle and cellist Michael Haas, and joined by guest artist, guitarist Mak Grgic, the ensemble came together for a January 29, 2014 performance at the HiArt! Gallery at 227 W. 29th St., New York, NY, in Chelsea (http://www.hiartkids.com/).
Agustin Fernandez (b. 1958), Bolivian-born, British-based composer had the N.Y. premiere of his new String Quartet No. 2, Sin tiempo (without time), in three movements, Profecia (prophecy), Plegaria (pledge), and Accion (action), commissioned by the Koussevitzky Foundation for Momenta. The ensemble of Momenta is very tight and the tone of the musicians world-class. The Fernandez debut shared a program with Luigi Boccherini (1743-1805), Quintet for Guitar and Strings No. 2; Tomas Luis de Victoria (1548-1611), Quam pulchri sunt, a polyphonic motet arranged for strings by Momenta, and the Claude Debussy (1862-1918), String Quartet in G-minor, Op. 10, a well-known and beloved piece.
I loved the Victoria gem, which is very short. The Fernandez piece is not programmatic, but is influenced by an incident from his late childhood, when the Bolivian military killed insurgents from his home town – some of whom he knew – and it is a tribute, in a way, to their courage and positive desires.  The first two movements are taut in structure and very dramatic; the third and final, complex and intriguing.  It's a very passionate, modern composition – very sophisticated and fascinating.  (The HiArt! Gallery is a room used by a children's art and music program.)  I enjoyed this program, which was well-balanced and exhilarating. http://www.momentaquartet.com/
The 92nd Street Y programmed a concert around Polish-Russian composer Mieczyslaw "Moises" Weinberg (1919-96, at left), with Kremerata Baltica, the excellent string ensemble led by violinist Gidon Kremer. Bass Alexi Mochalov appeared as the soloist in the final piece.
Thursday, January 30, 2014, at 7:30pm, two pieces of Weinberg were performed:  his mid-career and richly lyrical Concertino for Violin and Strings, Op. 42, (1948) with a solo by Gidon Kremer, and his mature and complex Symphony No. 10 for Strings, Op. 98, (1969) that is neo-baroque in structure.  After intermission, three pieces were aired:  Aarvo Part (b. 1935), Cantus in memoriam Benjamin Britten for strings and bell, (1977), (7′) his masterpiece of tintinnabulation – half of the divided strings playing the notes of the A-minor triad while the other half played a descending A-minor scale in alternating long and short notes; Benjamin Britten (1913-76), Variations on a Theme of Frank Bridge for strings, Op. 10 (1937), in which eleven movements Britten explored various aspects of his teacher's character in varied musical forms – a brilliant and fascinating piece; and, last, Dmitri Shostakovich, (1906-75) Antiformalist Rayok, satiric comic opera (arr. for bass voice and strings by Andrei Pushkarev), that was hidden away for years – directly satirical of Stalin and his ministers of culture – and is a delightful and brilliant pastiche.
Kremer, who is one of the world's best violinists, programmed splendidly, and did the audience a real service by introducing the music of Moises Weinberg (Vainberg) to the American audience.  Arkiv Music and ECM are releasing a CD by Gidon Kremer and Kremerata Baltica in February, 2014. This night was an outstanding event.
Much more about Weinberg at http://www.music-weinberg.net/.
Category Sound | Tags:
---
Comments Off

on Recently in the Concert Hall….Reviews from Mark Greenfest
Sorry, comments are closed.