Comments Off

on Great Short Films – The Terence Davies Trilogy
June 16, 2014 by Admin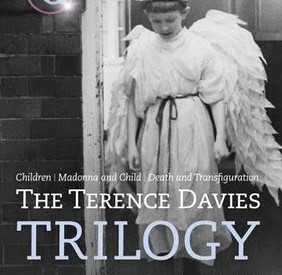 Three autobiographical films that tell one difficult and frequently harrowing story – The Terence Davis Trilogy. Children (1976), Madonna and Child (1980) and Death and Transfiguration (1983) are not easy to watch, but they are the story of the early life of this now internationally renowned film maker.
They are set in a sad, Thatcherite, black and white world of struggling, lower-middle class England, and tell the story of a young man finding himself in a place where self discovery is not really encouraged.
As Wikipedia says about the films, "After leaving school at sixteen, he worked for ten years as a shipping-office clerk and as an unqualified accountant, before leaving Liverpool to attend Coventry Drama School. While there, he wrote the screenplay for what became his first autobiographical short, Children (1976), filmed under the auspices of the BFI Production Board. After this introduction to film-making, Davies went to the National Film School, completing Madonna and Child (1980), a continuation of the story of Davies' alter ego, Robert Tucker, covering his years as a clerk in Liverpool. Three years later, he completed the trilogy with Death and Transfiguration (1983), in which he hypothesizes the circumstances of his death. These works went on to be screened together at film festivals throughout Europe and the U.S. as The Terence Davies Trilogy, winning numerous awards. Davies, who is gay, frequently explores gay themes in his films."
I think the Trilogy is, taken together, one of the great cinematic accomplishments of the 20th Century.
Here is the first film, Children, for you to consider.
I strongly recommend seeing all three films in this extraordinary sequence.
Category Sight | Tags:
---
Comments Off

on Great Short Films – The Terence Davies Trilogy
Sorry, comments are closed.