Comments Off

on Summer 2014 NYC Concert Reviews and Notes
August 16, 2014 by Admin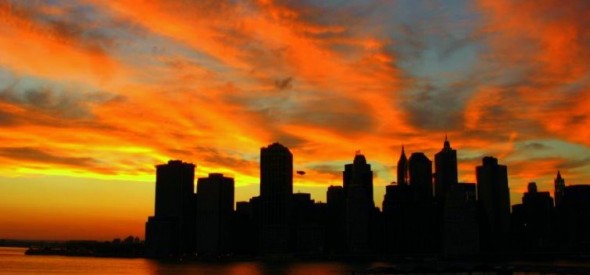 by Independent Concert Reviewer Mark Greenfest
Please note that some of these reviews and notes are from the recent archives. However, we feel that they are well worth posting.
The New York Composers Circle held its annual concert at the Nimoy Thalia theater at Symphony Space (Broadway & 95th Streets) on June 7, 2014 at 8 pm.  The program consisted of Hubert S. Howe, Tetrachordal Etudes for Solo Piano, with Franceso Prode, piano; Nina Siniakova, Nocturne for Piano, performed by her; the late Cesar Vuksic, Tango Moods, for piano 4 hands, with Marcia Eckert; Scott D. Miller, Mouth that Tears the Land, an electronic micro-opera for clarinet, organ, helicopter, air raid siren, and the voices of Richard Nixon and Jospeh McCarthy; David Brooks, 'Metamorphosis' Variations for Piano with himself on piano; Joseph Pehrson, Docudrama, for cello and piano, with Arthur Cook, cello, and Marcia Eckert, piano;  Roger Blanc, Three Movements for Piano, with Nina Siniakova, piano; and, Eric Segerstrom, Two Poems, for violin, cello, and piano, with Gregor Kitzis, violin, Andrew Borkowski, cello, and Nina Siniakova, piano. Most of the pieces were by members, several of whom are renowned musicians. Mr. Segerstrom's piece, which was very appealing, had won the NYCC 2013 Competition; he is a young guest composer. Mr. David Brooks, whose piano piece was a New York premiere, is also a young guest performer. His piece was of extraordinary quality, with virtuosic modern technique and emotional punch. The NYCC (http://nycomposerscircle.org/), as a composers and performers organization, presents some very intriguing and enjoyable concerts on a regular basis, and has done so for around a decade.
The New York New Music Ensemble (http://www.nynme.org/) presented Six New Works by Young Composers at Roulette (509 Atlantic Avenue) in Brooklyn on May 19, 2014 at 8pm.  The program included pieces by Alexandre Lunsqui, Toy (2013), flute/piccolo, clarinet, piano, violin and cello, which is frenetic and playful with just enough contrasts and shape; Emily Koh, bridging:  isolation (2-14), clarinet, violin and piano, with three distinct lines – each with its own timbre – that mingle and dance together with occasional singing lines; Benjamin Hackworth, hub (2006), flute, piano, percussion and electronics, in which electric and acoustic  sounds appear together in new sound combinations; Sebastian Armoza, Strekka (2013), solo bass clarinet, which, from variations on trichords presents most varied contrasting material – virtuosic, with emotional punch; Lei Liang, Trio (2002) for piano, cello, percussion, in which an idea – snow falling on leaves – and a mathematical permutation transform into various vignettes, with Chinese flavor; and, Christopher Cerrone, The Night Mare (2011) for flute, violin, cello, piano, percussion and electronics,in which sonic elements slowly organize into an abstract yet highly moving piece.  The superb ensemble consists of Jean Kopperud, clarinet, Chris Finckel, cello, Stephen Gosling, piano, and, Daniel Druckman, percussion; with guest artists Emi Ferguson, flute, Sunghae Anna Lim, violin, and, Gregory Williams, viola, with Michael Adelson as guest conductor.  This modern music group is one of the best in the world.
I saw the Bronx Opera perform a fully-staged production of Giuseppe Verdi, La Traviata, with libretto by Franceso Maria Piave, conducted by Michael Spierman at the John Cranford Adams Playhouse at Hofstra University in Hempstead, Long Island, NY, on Sunday, May 18, 2014 at a 2 PM matinee.  The Verdi work, of course, is one of the principal pieces performed in standard operatic repertoire, and is one of the most beloved works in the literature.  I was most impressed by the professionalism of the entire performance; the Bronx Opera company is one of the better regional opera companies in the United States. The conducting, directing, staging, costuming and the like is excellent. The orchestra consists of experienced professionals. The singers, who varied in background and abilities, were all competent and capable to sing their roles, and several of them were outstanding. I saw a cast consisting of Halley Gilbert as Violetta, David Guzman as Alfredo, Joseph Flaxman as Giorgio Germant (Alfredo's father), Erik Bagger, John Tyndall, Rashard Deleston, C. David Morrow, Laura Flaxman, Perri Sussman, and Louis Riva and a chorus.  (One of the two casts.)  The story follows the play, the Lady of the Camellias and the 1847 novel, Camille, by Alexandre Dumas, fils (1824-95), about the courtesan Marie Duplessis who died of consumption in 1847 at the age of 23, with whom Dumas had an affair. Rod Gomez was the stage director; Victoria Depew, the costume designer; Meganne George, the set designer; Joshua Rose, the  lighting director; John P. Hunter and Rory Levin, the stage managers; Michael C. Haigler, the chorus master; and Scott Schneider, the production manager.  I noted that the Hofstra audience consisted mostly of seniors; but, I do want to point out that the Bronx Opera productions, including this excellent one, are generally quite lively and lovely, and vigorously applauded. Visit them at http://www.bronxopera.org/.
I heard four piano trios at Bargemusic on Saturday, July 19, 2014 at 7 pm. Mark Peskanov, Artistic Director of Bargemusic and the first recipient of the Avery Fisher Career Grant, performed on the violin with Samuel Magill, cello, of the Metropolitan Opera Orchestra, and Beth Levin, piano, who has been a soloist since she was a child prodigy, in a program of traditional and modern piano trios:  Franz Joseph Haydn (1732-1809), Piano Trio in E-flat minor, (Hob. XV: 31), "Jacob's Dream;" Dmitri Shostakovich (1906-75), Piano Trio No. 2 in E minor, Op. 67; Florent Schmitt (1870-1958), Chant Elegiaque, Op. 24, for cello and piano; and, Johannes Brahms (1833-97), Piano Trio in B Major, Op. 8.  All three of the artists have international reputations as soloists and as chamber and orchestral musicians. The Haydn, Shostakovich and Brahms pieces are well-known and are considered masterpieces. The Florent Schmitt piece is a gorgeous surprise; it is a masterpiece of late Romantic literature, by a composer who lived until the middle of the last century. Haydn's piece is classical; Shostakovich's, modern; and, Schmitt and Brahms, Romantic. The writing of each piece requires virtuosic performance, the Haydn, by subtlety, and the other pieces, by artistic challenge. The three performers, like Mark Peskanov, whom the New York Times praised as "(having) it all – technique, temperament and taste" are excellent, mature artists whose technique, balance, judgment, and passion for playing are remarkable. His website is at http://benyarmolinsky.com/.
Ben Yarmolinsky, guitar soloist, presented a program in the miniatures behind the door series at the Vertical Player Repertory in Brooklyn (219 Court Street, near Warren St.), Tuesday, July 29, 2014. Yarmolinsky, a composer, made guitar arrangements of well-known and other pieces written for children on the piano by great composers, Robert Schumann, selections from Scenes from Childhood (Op. 15) and Album for the Young (Op. 68); Bela Bartok, from For Children; Igor Stravinsky, from The Five Fingers; and, Benjamin Yarmolinsky, Variations on an original theme (for adults).  Ben is an excellent, accurate and astute guitar player. The acoustics of the VPR's Court Street space is lovely, with about thirty chairs in the front room of singer Judith Barnes' home, surrounded by her own ceramics and several lithographs. The composer recently released a CD, Songs on Poems of Samuel Menashe – Paradise Set to Music by Ben Yarmolinsky, mastered by Joe Patrych.  This CD features mezzo-soprano Silvie Jensen and baritone Randall Scarlatta, both of whom are achieving world-wide reputations as performers, the Quartette Indigo, with Patrisa Tomassini, violin, and other skilled artists, including conductor John Yaffe. Ben is online at http://benyarmolinsky.com/.
Prism Quartet, one of America's leading saxophone quartets for the past 25 years, if not the lead one, presented a program called Heritage/Evolution 3 – New Music for Saxophones, featuring David Liebman and Greg Osby, at the Nimoy Thalia Theatre at Symphony Space in New York,  Thursday, June 12, 2014, at 7:30pm. The program showcased both modern classical and jazz music, with two legendary jazz artists joining the quartet, now consisting of Timothy McAllister (sop. sax). Zachary Shemon (alto sax), Matthew Levy (tenor sax), and Taimur Sullivan (baritone sax).  The series is dedicated to the memory of Michael Whitcombe (1962-2013), Prism's founding alto saxophonist.  The program included Jennifer Higdon (b. 1962), Short Stories (1996), with sections – Chase, Splashing the Canvas, Lullaby, and, Stomp and Dance; Matthew Levy (b. 1962), Serial Mood:  Reflection (2013); Greg Osby (b. 1960), Covenant of Voices (2014, World Premiere); and, after intermission, David Liebman (b. 1946), The Loneliness of a Long Distance Runner:  Breakaway (1985); and, several other Liebman pieces, A Moody Time (1985); Trajectory (2014, world premiere); and, for a finale, John Coltrane (1926-67), arranged by David Liebman.  The jazz artists, Liebman and Osby, are well used to improvising; they honed their pieces working with the well-rehearsed Quartet. There was a post-concert discussion moderated by Frank J. Oteri. In a nutshell, without specifics, the music generally was delightful, in whichever genre it inhabited. I am particularly devoted to the music of Jennifer Higdon, which I find very exciting, with clear musical lines; the jazz, too, was wonderful; and, I was very impressed by the serial mood piece by Matthew Levy, a Quartet member. The series takes living artists, who are composer-performers and places them on the program. This is a most worthwhile series, very enjoyable, and the Prism Quartet (http://www.prismquartet.com/) has been doing a series of studio recordings in conjunction with it.
The Litha Symphony, a chamber symphony directed and conducted by Eric Hayslett, presented a concert, "Let's take a trip to the Zoo," Saturday, August 2, 2014 at 8 pm at the Church of the Holy Apostles (9th Av. & 28th St.) in New York, NY.  David Leibowitz guest conducted the first two pieces, Johann Strauss, Jr., Die Fledermaus Overture, and Tony Solitro, Heroes and Beasts, for violincello and chamber orchestra (world premiere), with cello solo by Branson Yeast. Mr. Hayslett conducted the remainder, Joseph Haydn, Symphony No. 82 in C major (Hob. 1/82) "The Bear," Richard Meyer, Of Glorious Plumage, and Camille Saint-Saens, The Carnivale of the Animals, with narration of commentary by Ogden Nash, with narrator Navida Stein and solo piano Scott Wesley Hawley. The World Premiere piece by Tony Salitro showed orchestration that is very rich and expressive. The piece opens with a lyrical cello solo, romantic, with a few astringent gestures. The echoing acoustics affected the balance of this chamber symphony, which is vigorous and exciting with contrasting loud and ruminative passages. This young composer shows a lot of promise, and the cello soloist was very musical and intense. The work reverberates with energy, and in its new/old way reminds me of a Beethoven symphony, with the cello as protagonist, and various orchestral forces and individual voices interacting with it. I am very impressed by the composer and the soloist, and highly pleased with the guest conductor, David Leibowitz, and the mostly young but fairly seasoned orchestra. The orchestra gave a full sound to the Haydn symphony, and the conductor, Eric Hayslett, captured its nuances. The relatively new piece by Richard Meyer is superb. Influenced by the French impressionists, the first few bars remind me of Vaughan Williams' The Lark Ascending, as the lovely and lyrical melody soars freely.  This is a gorgeous piece, written in an airy and open romantic style.  I would like to see this piece used as a movie theme – it's excellent, accessible, and delightful.  The conductor and performers were most musical, music rolling in pleasurable energy – and, moreover, the orchestration is delightfully transparent, so every gesture tells. The piece depicts birds "both at rest and in flight." The final piece on the program was Saint-Saens joyous masterpiece, The Carnivale of the Animals.  The composer had too much fun with this piece to publish it in his lifetime, except for one section (The Swan); and, it's a programmatic delight – playful and childlike and sophisticated in its craft at the same time. Run, and don't walk to the next Summer production, August 23, "On Holiday in Roma," the 2014 Season Gala concert. Although its an amateur orchestra, they perform very well, and the church is comfortable, with clear and resonant acoustics.  Visit them at http://www.lithasymphony.org/.
Category Sound | Tags:
---
Comments Off

on Summer 2014 NYC Concert Reviews and Notes
Sorry, comments are closed.