Comments Off

on More Summer 2014 New York City Concert Reviews and Notes
August 23, 2014 by Admin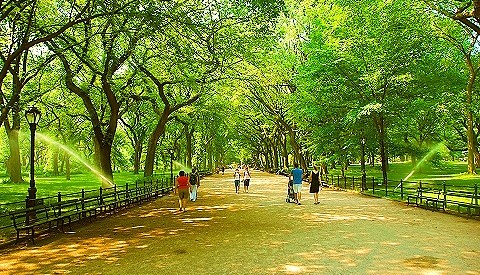 By Mark Greenfest – Independent NYC Concert Reviewer

The American Accordionists Association conducts a Master Class and concert Series, directed by Dr. William Schimmel (of the Juilliard faculty) every year.  In 2014, this series was held at the Tenri Cultural Institute (13th St. near 6th Ave.), August 1-3, 2014, with daily workshops between 3-5 pm and daily concerts at 7 pm. On the first night, I attended the 7 pm concert, which had pieces by W. S. Grey, Art Baily, Doug Makofa, William Schimmel, Beethoven, Clementi, Kuhlau, Dave Soldier, Noah Creshevsky, Frescobaldi, Milicia Paranosic, William Bolcom, Ken Laufer, William Grant Still, Mary Spencer Knapp, John Foti, Peter Jarvis, Lee McClure, and Bob Dylan/Alphaville. Most of the pieces were for solo accordion, but there were vocal pieces, one for piano and accordion (with Dr. Schimmel at the piano), and an audiovisual piece as well. At times, the series has employed chamber or other instruments. I was struck by the Fractals on Bach and Haydn by Dave Soldier, the Chaconne by Noah Creshevsky, Push for vocals and melodica by Milcia Paranosic, and by several other pieces that I had not heard previously. This is a unique training program for accordionists, particularly those performing at a high level, and it is conveniently situated in New York. I was impressed by the high standards of composition and of performance – and, I really enjoyed listening to William Schimmel perform the piano in the one piece. Visit the Association at http://www.ameraccord.com/.
Two Sides Sounding and American Opera Projects presented AOP25:  Living Composers, Living New York, led by Eleanor Taylor and Daniel Neer, artistic directors.  The program was held at the Actors Fund Arts Center in Brooklyn, a very pleasant black-box theatre with good acoustics (close to public transportation). The program included Daron Aric Hagen, The New Yorkers, with Eleanor Taylor and Daniel Neer, vocalists, and Mila Henry, piano; Sidney Marquez Boriquien, Washington Square Park (2011), with Brandon Snook and Mila Henry; Ray Lustig, Walk in the Park (2008), with Daniel Neer and Mila Henry; Boriquen, "Stop and Frisk" from Independence Eve (2012) with Brandon Snook, Jorrell Williams, and Mila Henry; Daniel Felsenfeld, Excerpts from Bruce Bailey (2014), with Eleanor Taylor, Daniel Neer and Mila Henry; Pete M. Wyer, Stories From the City At Night (2008), with Daniel Neer and Eleanor Taylor; Rachel Peters, A Commuter's Request (2012), with Jorell Williams and Mila Henry; and, Gilda Lyons, rapid transit (2011), with Daniel Neer and Eleanor Taylor, and Ted Gorodetzky, director and multimedia composition.  Two pieces were World Premiere's – Boriquen's Washington Square Park and Felsenfeld's Excerpts from Bruce Bailey.  This being New York City, "the program itself is a valentine to our great, teeming and flawed city – songs and scenes inspired by life in New York."  The tone of several of the pieces are "bittersweet." Several of the pieces were developed in American Opera Project Workshops. I enjoyed the great variety of styles and the music had operatic, musical theatre, and popular roots.  The lead singers, Eleanor Taylor and Daniel Neer, are excellent performers; and, all of the performances were first-rate.  These pieces are all worthwhile. AOP is at http://operaprojects.org/.
The Bang on a Can Marathon 2014 was presented at the Winter Garden at Brookfield Place in the World Financial Center (220 Vesey Street) in New York, free, Sunday, June 22, 2014, from 2 pm until after 10 pm. Michael Gordon, David Lang and Julia Wolfe hosted and curated the program. Ensembles included Anonymous 4 (now in its final season), Bang on a Can All-Stars and friends, Beethoven, Contemporaneous, Dawn of Midi, Great Noise Ensemble, Mantra Percussion, Roomful of Teeth, and So Percussion. Composers and compositions included Carlos Carillo, De la brevadad de la vida;  Armando Bayolo, Caprichos; Molly Joyce, Lean Back and Release, Marc Mellits, Machine V; Brooks Frederickson, Underload; David Lang, the wood and the vine and Head, Heart; Amino Belyamani, excerpt from Dysnomia; Judd Greenstein, AEIOU; Caroline Shaw, Allemande and Sarabande (from Partita for 8 Voices); Andre Norman, Try; Meredith Monk, selections from Facing North; Jherek Bischoff, various works;  Monk, Panda Chant II (from The Games); Julius Eastman and Jace Clayton, Julius Eastman Memorial Dinner; JG Thirlwell, Anabiosis; Paula Matthusen, ontology of an echo; Julia Wolfe, Big Beautiful Dary & Scary; Bryce Dessner, Music for Wood and Strings; Louis Andriessen, Hoketus; and, Michael Gordon, Timber.  Some pieces, such as Hoketus are well known, more were obscure, and the pieces varied in length, style, instrumentation and quality. The press were in attendance, including Zachary Woolfe of the New York Times, who wrote a detailed and thoughtful review  As one man's mead is another's poison, I hesitate to write about the quality of the pieces in a marathon, but, by and large, the pieces chosen were very fine and several of the pieces were superb. I missed hearing the opening piece by my friend Carlos Carillo, heard very little of Armando Bayolo's beautiful work, caught Marc Mellits kicking piece and Judd Greenstein's fascinating one, got introduced to exciting music by Andrew Norman and by Jherek Bishoff – two promising young composers, loved Julia Wole's Big Beautiful Dark & Scary, saw the full spectacle of Louis Andriessen's modern classic Hoketus, and left, exhausted in the final piece, Michael Gordon's Timber, a most worthy percussion piece.  One can get up and move around during the marathon; and the shops around the concert space were under construction and closed, so that there was almost no extraneous noise. The marathon, I believe, is a marvelous thing – it's like wandering into an ice cream buffet and being told to scoop it yourself. I can't thank Julia, David and Michael enough for continuing to host this series and see that it gets funded so that it remains free. Visit them at http://bangonacan.org/.
The Chinese troop, Red Poppy Ladies' Percussion Ensemble, presents Mulan, the musical, at LaMama Ellen Stewart Theatre (66 E. 4 St. between 2d and 3rd Ave.) from June 25 – September 13, 2014.  The program combines percussion, kung fu, dance, theatre, cinematic visuals, song, and musical soundtrack, and is an appealing spectacle. The story tells the tale of Mulan, the legendary Chinese female warrior in fifteen short acts.  The acts are titled coming of age, kung fu, at school, work and play, wedding drums, becoming a soldier, out to battle, training, attacked, fou, marching in the dark, battlefield, award ceremony, and a song for Mulan. The troop was featured in a couple of opening ceremonies for Olympic Games, and they put on a most entertaining pageant, which is most suitable for families, but is very enjoyable by adults. Visit them at http://www.mulanthemusical.com/.
The Washington Square Music Festival held its third and final concert of its 2014 season outdoors in Washington Square Park, in New York, on Friday, August 8, 2014 at 8 pm, with the Village Orchestra conducted by Constantine Kitsopoulos, in conjunction with the International Double Reed Society and the NYU Steinhardt Department of Music, in a program called Sunset in the Park, featuring various woodwinds.  Pieces included Antonio Vivaldi (1678-1741), Concerto for Oboe and Strings, with Marc Fink, oboe;  Arnold de Felice (b. 1965), Nafsha for bassoon and percussion, with Stefano Canuti, bassoon, and Gianmaria Romanenghi, percussion; Jan Kucera (b. 1977), Roztancene concerto for bassoon and strings; Joan Tower (b. 1938), Red Maple for bassoon and strings (2013), with Peter Kolkay, bassoon; Darin Lewis (b. 1966), Concerto for oboe and strings, with Keve Wilson, oboe; Andre Jolivet (1905-74), Concerto for bassoon, strings, harp and piano, with Mattias Racz, bassoon;  David Baker (b. 1931), Trilogy for bassoon, electric bass guitar, strings, and percussion, with Kim Wallace; and, Scott McAllister (b. 1969), Grunge Concerto (2013), with Nancy Ambrose King, oboe.  The pieces varied in style, from the Vivaldi baroque to the McAllister modern spectacle, but the quality of the musicianship was excellent. The Festival is online at http://www.washingtonsquaremusicfestival.org/.
Nadia Sirota hosted the launch of Q2 Music's podcast, Meet the Composer, at the Greene Space of WNYC and WQXR (at 46 Charlton Street ) in New York, on June 24, 2014. Pieces included Donnecha Dennehy, Bulb, performed by Vicky Chow, Todd Reynolds and Ashley Bathgate, with its clustered drone tones – the rhythm rocks – a minimalist driving piano trio as a massive sonic machine with a pulsating overtone series;  Caroline Shaw, In manuas tuas – the Thomas Tallis renaissance motet for compline, sung by Hannah Collins; Macrus Balther, Passoa, with six bass flutes – one live and five recorded tracks, which shows individuality within multiplicity, with the incomparable Claire Chase; Andre Norman, Peculiar Strokes and another piece, with the Attaca String Quartet, which, with physicality – attacks and release – is a very striking and most musical new piece; and, John Luther Adams (the Pulitzer recipient for Becoming Ocean), Red Arc, Blue Veil, with Hotel Elefant – a single-arc, slowly evolving piece, for piano and marimba, which slowly builds (reverb) and grows in waves, with Kirsten Volness and Nick Gleason as performers.  The program was recorded and released on the internet on Q2, with interviews with the composers and live performances in the studio.  This was a fresh and exciting program, and an auspicious beginning to the new program on the internet broadband channel – http://www.wqxr.org/#!/series/q2/.
The Amernet String Quartet performed two different concert programs in New York this August.  The first concert, in the Masterworks Series at Bargemusic in Brooklyn, August 9, 2014 at 7 pm and August 8 at 4 pm, presented string quartets of Mozart, Janacek, Jeffrey Briggs, and Beethoven. The ultimate program, at le poisson rouge (LPR), showcased music by Steven L. Gerber.
The string quartet, resident at Florida International University in Miami, consists of four distinguished 1980s Julliard graduates, Masha Vitenson, violin, Marcia Littley, violin, Michael Klotz, viola, and Jason Calloway, cello. Each artist is an excellent musician and they have a very tight ensemble – they're a superb group. The pieces they selected for Bargemusic included Mozart, String Quartet No. 8 in F Major; Janacek, String Quartet No. 2, Intimate Letters; Jeffrey Briggs, String Quartet No. 3 (Scorpions and Many Songs); and, Beethoven, String Quartet No. 16, Op. 135. The older works are all masterpieces, and the new work, by American composer Jeffrey Briggs, resident in Maryland, is very lively and satisfying. Amernet's site is at http://amernetquartet.com/.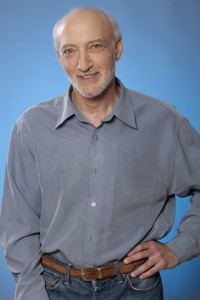 The Steven Gerber concert at le poisson rouge (LPR) was wonderful. Steve Gerber's music is beautiful, passionate and intense – he writes from the heart and is a very thoughtful and skilled craftsman.  His best works can be considered masterpieces.  The pieces performed included String Quartet # 4 (1995), in four movements (moderato; lent;o, maerosto, con moto; postlude: andante); Spirituals (2002 / 2013) in ten sections (recitatives and arias, "follow the drinking gourd"), minimalist tendencies ("sometimes a motherless child"); amazing grace notes: homage to John Harbison ("nobody knows the trouble I've seen"); melody over a drone 1 ("o mary, don't you weep, don't you mourn");  call and response ("go down, Moses"), two pentatonic fragments ("go tell it on the mountain" and "study war no more"); minor and major ("this ol' time religion"); melody over a drone 2 ("deep river"); canons and chorus ("glory to that newborn king"); and, homage to Ravel (an arrangement of "balm in Gilead") – Gerber knows how to steal just enough traditional material to work with in inventive ways; Norma's Variations (2010), named for the late, prominent physician who was his companion for many years; Elegy on the Name "Dmitri Shostakovich" for solo viola (1991); Fantasy, Fugue, and Chanconne for viola and cello (1997/2003); and, String Quartet # 5 (2000) in two movements (fantasy; and, theme and variations). The Amernet String Quartet have recorded many of his pieces for CD and these recordings will be available later this year. I had a wonderful time at the Gerber concert. Visit Steven Gerber at http://www.stevengerber.com/.
Category Sound | Tags:
---
Comments Off

on More Summer 2014 New York City Concert Reviews and Notes
Sorry, comments are closed.