Comments Off

on Composer's Voice Concert Series May 19, 2016 at Brooklyn's Firehouse Space
May 30, 2016 by Admin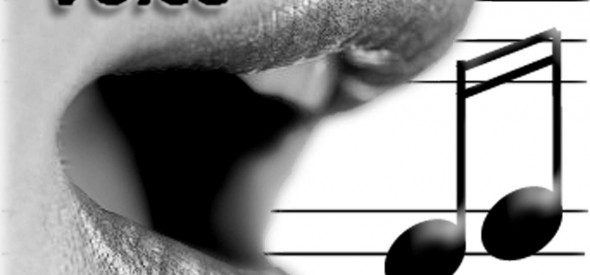 Review by David Mecionis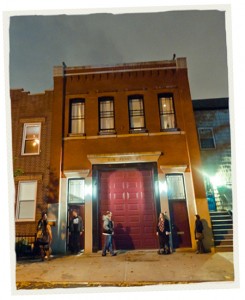 Composer's Voice is a project of Vox Novus, dedicated to presenting the music of contemporary composers to audiences in New York City and around the world since 2001.  On Thursday, May 19th, a small but fortunate group attended a Composer's Voice concert at The Firehouse Space in Brooklyn.  Vox Novus director and Composer's Voice concert curator Robert Voisey, himself a composer, opened the evening with an electroacoustic piece, Shades of Forte, played through the house sound system.  The piece was woven from bursts of recorded music and sounds, striking out alone or overlapping, contrasting.  The sense of structure came not from pitch or volume but rather from the ordering of the timbral colors latent in the chosen sound clips.  This imaginatively offbeat work had the effect of clearing the palette and making way for the performers.
Joseph Bohigian played his Short Pieces for Piano.  Each of the five pieces was based on a single idea, reflected in the titles: Point, Drops, Match, Smack, and Crush.  Admirably executed, each piece was delightfully accessible and inventive.  Match, for example, began from a point in the center of the piano.  From there Mr. Bohigian's hands moved in time by matching intervals, the left hand down by sharps and the right up by flats in a sort of two-steps-forward-one-step-back approach, until the limits of the keyboard were reached.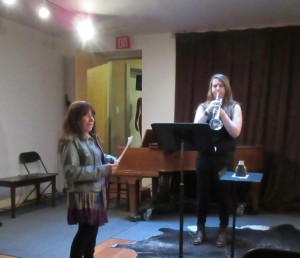 Peri Mauer's Red Sky for trumpet was performed by soloist Alexandria Smith.  The composition was finely constructed and unflaggingly interesting, as have been all the pieces I've heard by Ms. Mauer.  Ms. Smith played an extended line made up of parts divided across the trumpet register.  She then inserted a mute and played another line, but of an occluded relationship to what had come before.  The whole piece suggested to me the provocative experience of examining an object under two different lighting conditions, and wondering whether the object you see now is really the same as the one you saw before.
All pieces and performances that evening proved to be excellent but the next one was perhaps, for me, the standout.  Rex Isenberg's Das Stunden-Buch is an ambitious setting of four poems from Rainer Maria Rilke's 1905 collection of the same name.  The sTem ensemble (Meagan Brus: soprano; Eric Umble: clarinet; Adrian Blanco: piano) were clearly thoroughly rehearsed; the piece is technically and emotionally demanding and may well have failed in lesser hands.  We in the audience were irresistibly transported back to a world of high expressionism, comparable in spirit and depth of intention to the more passionate works of the Second Viennese School, vivid and rapturous.
In yet another highly effective programming choice, the two pieces by Douglas DaSilva (at left) brought us back into present-day compositional practice.  Every Little Scar (Tells a Story) for piano (Markus Kaitila) and two flutes (Lish Lindsey and Todd Groves), was satisfyingly uncluttered, showing both sensitivity and whimsy.  This was followed by Sopra for bassoon and baritone sax.  The sound of this dark and unique instrumentation was a rare treat for all who heard it, with bassoonist Susanna Hancock and baritone saxophonist Shelley Washington expertly putting across the piece's invention, its compelling rhythmic drive and color.
Kandinsky's Composition VII by Anqi Liu brought back shades of the electroacoustic opening of the concert.  Natasha Loomis (flute), Alexander Knox (clarinet) and Bri Tagz (cello) deftly played the exotically colored work.  I began wondering whether I had been hearing electronic sounds coming subtly through the house speakers during the piece, and for how long (I later learned that here was indeed electronic playback, cleverly uncredited in the program).  And then I discovered that Ms. Liu had positioned herself high on the firehouse's spiral staircase behind us.  There she played a small handmade set of wind chimes, adding to the intrigue.  The vertical dimension of sound is rarely represented in the things we listen to.  Here, by this ingeniously simple device, a high-register canopy of sound clung to the ceiling.  The canopy was at times altered or completely removed to great effect.
After all of this I have to say that a helping of swinging jazz was just about the last thing I expected.  Yet that's what Steven Cohen gave us with the closing piece, Riverwalk.  Mr. Voisey's astute program sequencing delivered one last exquisite experience, taking us back in time once again as Das Stunden-Buch did, but not at all to the same place.  What a marvelous surprise!  Saxophonists Wonki Lee (soprano), Chung Bao (alto), Scott Litroff (tenor) and Josh Lang (baritone) really got into the act.  Here was bright and bopping banter, the players tossing around lines like friends in a pick-up ballgame.  The atmosphere filled with a playful glee which no one resisted.  Mr. Cohen even had the players snapping their fingers in the middle of the piece, and taking some impressive solos.

Composer's Voice concerts are always contradistinct, each necessarily presenting a different set of composers, forces and styles.  Where they do not differ is in that the concerts are presented with intelligence and invention.  This approach towards curating a concert is truly refreshing, fulfilling expectations but also offering the unexpected, suffusing the evening with both the light and the dark, the lean and the dense, deep ideas and straight-up fun.
http://thefirehousespace.org/event/vox-novus-3/
http://voxnovus.com/composersvoice/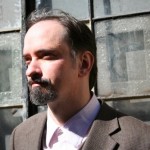 David Mecionis is a musician, copyist and researcher living in Manhattan.  He has composed, performed and arranged classical music, as well as rock and electroacoustic, for performances and recordings in the US and Europe.
Hear his music at https://soundcloud.com/david-mecionis.
Category Sound | Tags:
---
Comments Off

on Composer's Voice Concert Series May 19, 2016 at Brooklyn's Firehouse Space
Sorry, comments are closed.