Comments Off

on New Music Performed by Craig Hultgren, cellist – January 25, 2018 at New York City's National Opera Center
February 18, 2018 by Admin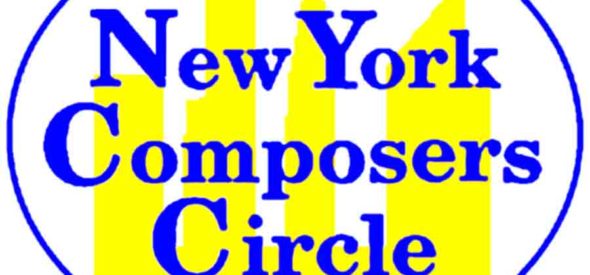 New Music for Cello
Craig Hultgren, cellist
January 25, 2018
The National Opera Center, Marc A. Scorca Hall
330 7th Avenue in New York, NY
The New York Composers Circle (http://newyorkcomposerscircle.org/) presented a concert of new music for solo cello, Craig Hultgren, cellist, on January 25, 2018, at the National Opera Center, NYC. The concert featured works by composers Dana Dimitri Richardson, Peri Mauer, Carl Kanter, Kevin McCarter, Day John Mizelle, Hubert Howe, Monroe Golden, Debra Kaye, Max Giteck Duykers, and Tamara Cashour.
The first five pieces before intermission were World Premieres:
Sonatina, by Dana Dimitri Richardson. The lines on this piece are interesting, appealing and beautiful.
September 16th, for cello by Peri Mauer. Written by a professional cellist/composer, this piece, an exuberant birthday tribute, starts with the richly resonant lower register of the cello. It goes on to explore the instrument's lyrical nature most playfully and enjoyably, using a variety of colorful techniques including pizzicato, natural and artificial harmonics, and playing on and behind the bridge. It is a feel-good piece of outstanding craft.
Tacking, by Kevin McCarter. Quietly and playfully, this work launches into an exploration of the cello's voice in all registers, using a full spectrum of cello techniques and mood.
Suite II for Unaccompanied Cello, by Dary John Mizelle. Mizelle's music is passionate and innovative. He delves into emotionally satisfying and colorful lines, with superb craft and gusto, and has a keen sense of balance and shape.
Cello Song, by Carl Kanter. The composer notes the operatic nature of this piece, exploring the rich lower and upper registers.
[Intermission]
Non-world premieres:
Chimera, by Hubert Howe. This is the first piece Hubert Howe ever wrote for a melodic instrument. It starts out singing in a low register, replete with technical explorations and poetic variety.
Pinhoti, for cello and fixed media by Monroe Golden.  A Birmingham, Alabama-based composer (former home of cellist Hultgren), this piece follows the topographical contours of a mountain-top hiking trail, and uses electronic and microtonal sounds combined with a wacky variety of turkey calls, which is wild and fun.
Dialogue with the Ghost, by Debra Kaye. Alternating lyrical passages with pizzicato poetically engage in a musical dialogue between a melodic singing line and percussive.
Black Meadow, by Max Giteck Duykers.  Loose visual association colors the music, with its repeated cells alternating with poetic gestures and conventional ones.
KC, Queen of Hoards, by Tamara Cashour.  Richly lyrical and poetic, this piece flavorfully and colorfully paints a musical scene with the cello, singing and dancing through a varied range of musical images and gestures.
**
Now a farmer-cellist based in Iowa, Craig Hultgren is a masterful performer, who plays with exceptional skill and spot-on passion when required. More about him at https://www.newmusicusa.org/profile/craighultgren/.
Review by Mark Greenfest
Category Sight, Sound, Word | Tags:
---
Comments Off

on New Music Performed by Craig Hultgren, cellist – January 25, 2018 at New York City's National Opera Center
Sorry, comments are closed.