Comments Off

on Parthenia Viol Consort's Tomb Sonnets – A Concert with Special Guest Vocalist Ryland Angel, on March 25 at The Secret Theater in Long Island City, Queens – A Review by Nancy Tooney
March 28, 2018 by Admin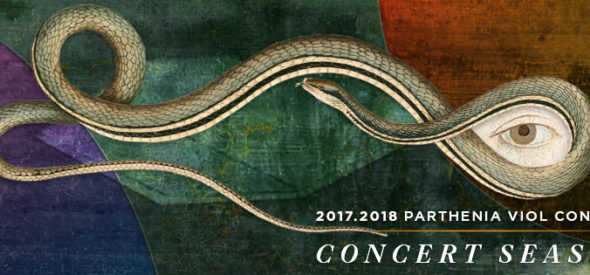 Last Sunday, Parthenia Viol Consort presented an intriguing concert — Tomb Sonnets –at The Secret Theater in Long Island City, NY. The intimate, funky space provided a great acoustic for the viols, as well as for featured vocalist Ryland Angel countertenor/tenor. Contemporary composer Martin Kennedy wrote Tomb Sonnets, incorporating Sonnet Found in Laura's Tomb (attributed to Petrarch), a sonnet by John Keats, On Visiting the Tomb of Burns, and Sonnet on Dante's Divina Commedia by Henry Wadsworth Longfellow. The works were written for Ryland and he sang them with nuance, beauty and deep understanding of the texts and the music. These listenable, well-crafted works deserve to be more widely performed!
Other vocal and instrumental works on the program ranged from late 15th century (eg. Frottole by Cara and Tromboncino, and Josquin's In te Domine) to early 17th century , transitioning from late Renaissance style to early Baroque. Familiar composers — Andrea and Giovanni Gabrieli, Arcadelt, de Rore, Guami and Gesualdo — and lesser known to me — Godard, Corradini and Ruffo. The performers performed the wildly chromatic Gagliarda del Principe di Venosa by Gesualdo with aplomb — I confess I never thought I'd hear Gesualdo's music played by a viol consort — bravo and well done. Just FYI, Gesualdo himself was the "Principe de Venosa" and a man of significant wealth. (And a known murderer. Just sayin'.)
Nancy Tooney is a retired chemist, an accomplished amateur recorder player, and a discriminating consumer of early music performances. She serves on the board of MB1800. To add to any street cred she may have, she is an occasional contributor to the American Recorder Magazine and past board member of Amherst Early Music and of Gotham Early Music Scene (GEMS).
The Grammy-nominated British counter-tenor Ryland Angel has built an international reputation on both the opera and concert stage, in repertoire ranging from the Baroque to new operatic commissions at major opera houses, concert halls and festivals throughout Europe and the USA. More about him at http://robertgilder.co/ryland-angel/.
Martin Kennedy's music has been performed internationally by numerous artists and ensembles, including the Royal Philharmonic Orchestra, Orchestra Teatro Comunale di Bologna, South Dakota Symphony Orchestra, Baton Rouge Symphony Orchestra, Wisconsin Philharmonic, American Composers Orchestra, Bloomington Camerata, Symphony in C, and Tuscaloosa Symphony. Visit him at https://www.martinkennedy.com/.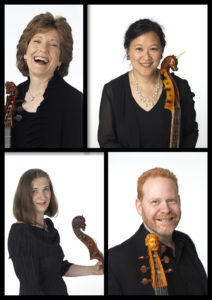 Parthenia is a dynamic quartet of viols which animates ancient and contemporary repertoires with a ravishing sound and a remarkable sense of ensemble. Parthenia is presented in concerts and festivals across America including Bargemusic, Music Before 1800, Maverick Concerts, The Rockport Chamber Music Festival, The Metropolitan Museum of Art, The Miller Theatre and the Yale Center for British Art, and in Europe at the Regensburg Tage Alter Musik. The ensemble produces its own concert series in NYC, collaborating regularly with the world's foremost early music specialists including Piffaro, Julianne Baird, Paul O'Dette, Blue Heron and ARTEK. Parthenia actively commissions and premieres works by today's composers including Eleonor Sandresky, Richard Einhorn, Phil Kline, Frances White, Max Lifchitz, Will Ayton, Nicholas Patterson and Kristin Norderval. Their latest CD, Nothing Proved – New Works for Viols, Voice and Electronics, is on the MSR Classics label. The Consort is represented by GEMS Live artists management.
Parthenia is Beverly Au, Lawrence Lipnik, Rosamund Morley and Lisa Terry. Visit them at http://www.parthenia.org.
Their concert season is made possible by the New York State Council on the Arts, with the support of Governor Andrew Cuomo and the New York State Legislature. Parthenia is a sponsored organization of the New York Foundation for the Arts, and is a member of Early Music America and Chamber Music America.
---
Comments Off

on Parthenia Viol Consort's Tomb Sonnets – A Concert with Special Guest Vocalist Ryland Angel, on March 25 at The Secret Theater in Long Island City, Queens – A Review by Nancy Tooney
Sorry, comments are closed.