Comments Off

on India @ 75 Dance Festival, August 6, 2022 at Manhattan's Ailey Citigroup Theatre
August 11, 2022 by Admin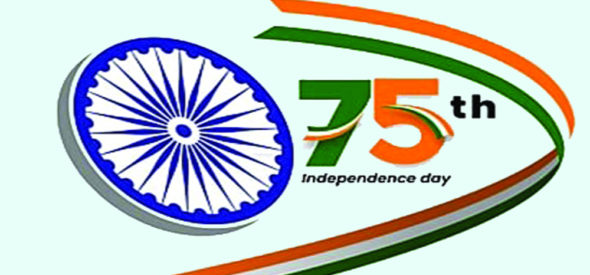 Living in the New York City metro area gives performance-goers lots of options in the dance, music, theater and other arts worlds. The richness and variety available just about every day of the year makes it unique in the U.S., with perhaps only London as serious competition internationally.
So, when offered the opportunity to see a performance on August 6, 2022 of the India @ 75 Dance Festival at the Ailey Citigroup Theatre in the renowned Alvin Ailey dance company's building on W. 55t St. in Manhattan, I of course said yes.
To say the performances were world-class and the dancers at the highest level would be understating things a bit. I find the wonderful depth of ideas in Indian dance to be remarkable, going well beyond just the physical movement. It incorporates space and even time in unique ways, both in the rhythms of the music, as well as in the use of things as subtle as hand and eye gestures to suggest the passage of time. This was especially evident in Kavya Ganesh's Time the Elusive Friend.  Her performance was quite elegant, with a wonderful sense of line and grace.
The opening work, Sapta, performed by Sanjib Bhattacharya and Jagannath Lairenjam was from the other end of the spectrum, with very broad and athletic movement in contrasting styles. Again, beautifully executed by the two dancers and supplemented by Mr. Lairenjam's Manipuri drumming.
The final performer, Bhavana Rheddy, was remarkable – one of those performers who holds your attention completely and takes her art to the next level. Her performance of Solos in Kuchipudi shows a transcendent understanding and use of physical technique that takes her presentation into the realm of the spiritual. Again, subtle gesture, broad movement, acting to raise the emotional content, tremendous accuracy of rhythm, management of space and even use of silence – as well as a fine singing voice – make her a special and unique talent.
I'm grateful to The Indo-American Arts Council for presenting this program and continuing to help make New York City this country's capital of international culture.
Jeffrey James
Editor, SoundWordSight
---
Comments Off

on India @ 75 Dance Festival, August 6, 2022 at Manhattan's Ailey Citigroup Theatre
Sorry, comments are closed.