1
April 20, 2012 by Admin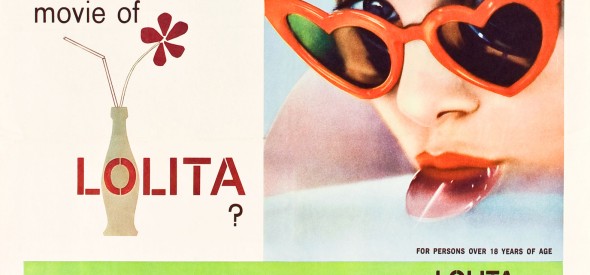 I wasn't sure what to expect from Stanley Kubrick's 1962 film version of Vladimir Nabokov's 1956 novel about the consequences of sexual obsession, Lolita, and I wasn't disappointed. That is to say, this is a very strange, unsettling, what's-going-to-happen-next kind of story that is expertly turned even weirder under the direction of young Mr. Kubrick. He's helped greatly by the wonderfully off-center, sometimes bizarre performances of Peter Sellers, Shelley Winters, Sue Lyon and best of all, James Mason as Humbert Humbert (a name that should have him trying to avoid bomber duty with Yossarian or trading for parachute silks with Milo Minderbender).
I haven't read the book, but I am starting to read Vladimir Nabokov (Laughter in the Dark was a hoot and I recommend it), and will probably get to it eventually. I'm sure I'll have the oddly creepy performance and voice of James Mason as the story's protagonist in my mind as I read. This is, of course, the advantage/curse of seeing the film first.
Believe it or not, the damned thing was actually made into a Broadway musical by Alan Jay Lerner (of My Fair Lady) and John Barry (of James Bond). It was supposed to have been surprisingly good, but closed before it opened.
I'll just let Mr. Nabokov have the last word about his story, "I would say that of all my books Lolita has left me with the most pleasurable afterglow—perhaps because it is the purest of all, the most abstract and carefully contrived. I am probably responsible for the odd fact that people don't seem to name their daughters Lolita any more. I have heard of young female poodles being given that name since 1956, but of no human beings."
Interestingly, Stanley Kubrick's next film was Dr. Strangelove. He was off to the big time and never looked back….
Category Sight | Tags:
---
Sorry, comments are closed.