Comments Off

on Fine Contemporary Poetry from Linda Pastan
August 12, 2012 by Admin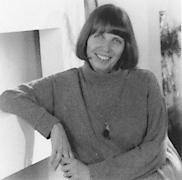 My wife and I have, so far, been to the 2008 and 2010 Dodge Poetry Festivals. These wonderful biennial gatherings have allowed us to hear and see some of the great poets of our times, including Linda Pastan and many other Poet Laureates of the U.S., Pulitzer Prize winners and many unique and wonderful voices.
In 2008, I was particularly impressed with Linda Pastan. Hear her beautiful poetry here:
and
If you love the spoken word, I strongly recommend you consider being part of the next Dodge. More about it at http://www.dodgepoetry.org/.
Category Word | Tags:
---
Comments Off

on Fine Contemporary Poetry from Linda Pastan
Sorry, comments are closed.