Comments Off

on Symphonic/Choral Masterpiece – Lili Boulanger's Psalm 129
August 12, 2012 by Admin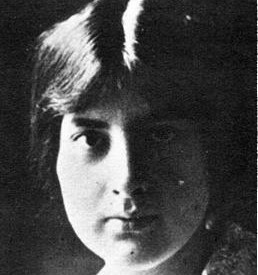 I consider Lili Boulanger's brief Psalm 129 to be one of the great symphonic/choral masterpieces, not only of the 20th century, but of all-time.
As the notes on the YouTube posting say, "Lili Boulanger, sister of Nadia, the friend and associate of Stravinsky, was born in 1893. During her short life, she suffered from bronchial pneumonia which led to her premature death in 1918; she composed an opera and many chamber and orchestral works of high quality. It is, however, her choral music upon which her reputation lies, especially the six psalm settings."
Psalm 129 in particular is stunning. Imagine if she had lived a longer life….
Category Sound | Tags:
---
Comments Off

on Symphonic/Choral Masterpiece – Lili Boulanger's Psalm 129
Sorry, comments are closed.