Comments Off

on Great Public Spaces – Indianapolis, Indiana's Monument Circle
January 7, 2013 by Admin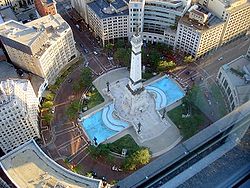 When you think of great American cities, Indianapolis, Indiana is rarely on anyone's top-ten list. However, it does have at least one legitimately great public space, Monument Circle.
As you'd expect, it comes equipped with the requisite monument to the military, and is a great thing to decorate for Christmas, Super Bowl parties or whatever other civic festivities, but the circle is also a cultural and commercial hub for the city, with studios for several local radio stations and the Hilbert Circle Theatre, home of the fine Indianapolis Symphony Orchestra, as well as several major corporate headquarters as part of the perimeter.
Have a look: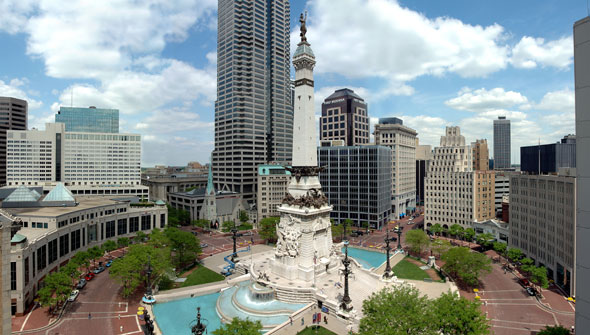 It reminds me just a bit of New York's Columbus Circle, but without all the traffic. I think it's lovely and an unexpected treat in middle America.
Category Sight | Tags:
---
Comments Off

on Great Public Spaces – Indianapolis, Indiana's Monument Circle
Sorry, comments are closed.