Comments Off

on And Even More Spring 2014 NYC Concert Reviews and Notes
April 27, 2014 by Admin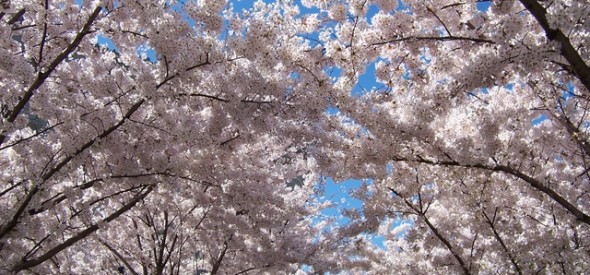 by independent New York concert reviewer Mark Greenfest
Bargemusic presented Miranda Cuckson, violin, and Steven Beck, piano, on the Here and Now series, Thursday,  April 10, 2014 at 7pm.  Pieces included Roger Sessions (1896-1085), From My Diary for piano (1937-1939); Brian Ferneyhough (1943-), Intermedio all Ciaconna for solo violin (1986); Milton Babbit (1916-2011), Little Goes a Long Way (2001); Andrew Rudin (1939-), Sonata for violin and piano (2001); and, Bela Bartok (1881-1945), Sonata No. 1 for violin and piano in C-sharp minor, Sz. 75, (1921). The Bartok is considered on of the masterpieces of the 20th century. Andrew Rudin, who is now 75, wrote a piece, which emotional content, structure, energy, bite and loveliness approaches the heights of the Bartok – most wonderful. Ms. Cuckson and Ms. Beck are superb performers with a great depth of musical understanding and world-class technique. The whole program was outstanding.Visit Barhemusic at http://www.bargemusic.org/.
On Tuesday, April 8, 2014, at Alice Tully Hall of Lincoln Center, NY, at 8pm, the Julliard Orchestra presented a program of modern works, conducted by Matthias Pintscher. The final piece on the program was the towering masterpiece, Bela Bartok's Concerto for Orchestra (1943), his final completed work. Each instrument has an opportunity to solo and shine. Matthias Pintscher's Bereshit (2013) is a very interesting piece, with a delicate sonic field. Michael Jarell's …Un long fracas somptuex de rapide celeste…. (1998) is a very exciting piece – its composer refers to "a long sumptuous din of celestial rapids" and it's a fascinating piece of modern writing. The Julliard Orchestra is extremely well-rehearsed and they are an outstanding ensemble.
I saw The Cecilia Chorus of New York with Orchestra conducted by Mark Shapiro at Carnegie Hall (main stage – Stern Auditorium), April 25, 2014, at 8pm, premiere a wonderful piece by composer Tom Cipullo (1956-), Credo for a Secular City (2014), with bass-baritone Michael A. McGee as soloist.  The Cecilia had around 150 singers performing in a program that also included Ralph Vaughan Williams (1872-1958), Toward the Unknown Region, (poem by Walt Whitman); Johannes Brahms (1833-97), Nanie (in German) and, Anton Bruckner (1824-96), Te Deum (Latin text).  The chorus and orchestra gave fine performances. Mr. McGee has excellent diction, tone and interpretative artistry, and the other soloists – soprano Kristina Bachrach, mezzo-soprano Virginie Verrez, and tenor Noah Baetge were equally fine. The Vaughan Williams piece, an early work, is very moving.  Brahm's Nanie is sheer delight – the well blended voices come together and separate in most musical flowing waves.  Brahms setting and orchestration, sometimes canonic, is nevertheless transparent, and one can savor the musical layers and the text. Bruckner's piece is the epitome of the Latin Te Deum.
As for the centerpiece, the World Premiere of Tom Cipullo's piece, it is magic.  The transparency of the setting, its rich and luminous colors, refreshingly inventive approach and exquisite balance show most skillful craft, deep appreciation of the ideas in the poetic text, and a most meaningful and delightful grasp of musical language and artistic inspiration, freely quoting from choral literature yet novel in its approach. Most choral pieces tend to be leaden or syrupy in comparison to this brilliant piece, which is light on its feet and a delight to one's ears.
Visit the Chorus at http://www.ceciliachorusny.org/.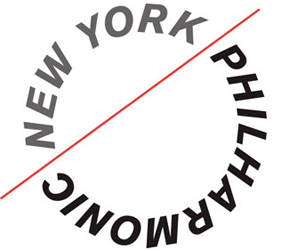 The New York Philharmonic programmed a concert with Sir Andrew Davis as conductor, and Marc-Andre Hamelin, as piano soloist, Thursday, April 24, 2014 through Sat., April 26, at 8pm.  Julian Anderson, (b. 1967), The Discovery of Heaven (2011) got its U.S. Premiere. Mr. Anderson's piece is fascinating – a continuously morphing sonic field with a clear forward flowing melodic line, in varied sections. He had studied with various composers, including Tristan Murail and Olivier Messiaen, and he is both precise and emotive with his craft.  The piece is in three parts, named an Echo from Heaven –  with some emulation of Japanese Gagaku music – In the Street, and Hymns – all very varied and colorful.  It's a brilliant piece.
Mr. Hamelin performed as soloist in Cesar Franck (1822-90), Variations Symphoniques for Piano and Orchestra (1885).  It's a lovely, intricate  piece, with a virtuosic piano part – and Mr. Hamelin, one of the best pianists in the world, gave a stellar performance.  Each of these pieces are about 15 minutes long. The program ended with Sergei Prokofiev (1891-1953), selections from Romeo and Juliet (the ballet score) (1935-36).  This has been one of my favorite pieces since childhood, and I loved listening to this world-class orchestra perform it (for circa 40 minutes). I really enjoyed this evening!
The Philharmonic is at http://nyphil.org/.
Category Sound | Tags:
---
Comments Off

on And Even More Spring 2014 NYC Concert Reviews and Notes
Sorry, comments are closed.