Comments Off

on The Last of the April 2014 Concert Reviews and Notes from Mark Greenfest
May 11, 2014 by Admin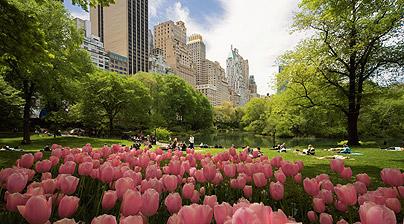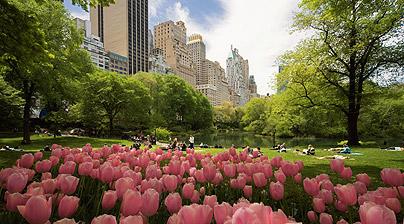 by independent NYC concert reviewer Mark Greenfest
Ear Heart Music, American Modern Ensemble and American Opera Projects combined forces to produce The Wanton Sublime (2013 – http://www.operaprojects.org/wantonsublime.html), with music by Tarik O'Regan and libretto on poetry by Anna Rabinowitz – a one-woman showcase for mezzo-soprano Hai-Ting Chinn, as the Virgin Mary – a combination of everywoman and the chosen of God – and, The Companion (2014), with music by Robert Paterson and libretto by David Cote, starring soprano Nancy Allen Lundy, with tenors Brandon Snook and Kyle Guglielmo,  at Roulette in Brooklyn (Fulton St. & 3rd Avenue), Tuesday, April 22, 2014 at 8pm.  In the former, the Anna Rabinowitz text is rich and complex, and somewhat difficult to comprehend, although it was projected on the wall – it presents a lot of ideas and conundrums; the Tarik O'Regan score is sophisticated, lyrical, and fascinating – very well-executed music that can stand on its own, although it supports the libretto.  In the latter, The Companion, the collaboration of David Cote (theater editor of Time Out New York) and composer Rob Paterson results in a delightful, light-hearted comic romp – the busy working-woman rents an android as the perfect man, who cooks, cleans, and services her – although he comes out with commercial announcements. The computer technician who upgrades him adds further fuel to the comedy.  I won't spoil the plot by describing it.
More about this project at http://roulette.org/events/ear-heart-music-american-opera-projects-american-modern-ens/.
From the files….
Saturday, March 15, 2014, at 8pm, I heard a full orchestral and choral production of Giacomo Puccin's Turandot in the 11th season of the Metro Chamber Orchestra, conducted by Philip Nuzzo, its founder.  He assembled a first-class orchestra of professional performers, backed by the very fine Brooklyn Conservatory Chorale (directed by Nelly Vuksic),  Our Lady of Guadalupe's Children's Choir and Leif Erikson Day School Junior Choir, held at the 1500-seat Co-Cathedral of St. Joseph in Brooklyn (858 Pacific St., near Clinton- Washington C subway).  Turandot, which was Puccini's last piece – Franceso Alfano completed the score – is spectacular when fully staged (this was not), and has gained a secure place in the repertoire of 20th century operas.   The soloists – Therese Panicali as Turandot, John Horton Murray as Calaf, Yu Jung Bae as Liu, and Mikhael Svetlov as Timur, (leading a cast of nine) were excellent – several have performed with the Metropolitan Opera and other major companies, including lead roles.  Ms. Panicali has a powerful soprano; Mr. Murray has immaculate vocal control and, Ms. Bae, a velvety tone. Mr. Svetlov has an enormous voice.
Although called a chamber orchestra, forty-five instruments performed (led by concertmaster Una Tone and contractor/horn Patty Schmitt), which produced a full sound.  I was most impressed by the lovely sound and tight ensemble. This Turandot, although unstaged, was a very worthy performance. Visit the orchestra at http://themetrochamberorchestra.org/.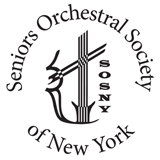 I heard the World Premiere of the revised version of Beethoven's (1770-1827), Piano Concerto No. 4, Op. 58, (1808, rev. 2014), performed by Arielle Levioff, piano, and Michael C. Haigler, conductor, with the Seniors Orchestral Society of New York  at Cavalry Episcopal Church (277 Park Av. South at 22nd St.), as revised by the composer and compiled by Prof. Barry Cooper.  This piece has more of an improvisational feel, with freer arpeggios and the like, than the usual version. Robert Schumann (1810-1856), Symphony No. 1 "Spring," Op. 38 (1841), conducted by Elliot Levioff, and Carl Maria von Weber (1786-1826), Overture to the Opera Oberon, completed the program.  This orchestra has many fine professional and talented amateur performers, some of the first rank and many over 60 (but not all), and performs with a lot of discipline, joy, and tight ensemble.  Ms. Levioff, although she has small fingers, has gigantic technique and she gave an amazingly beautiful performance, which Beethoven would have loved. Visit SOSNY at http://www.sos-nyc.org/.
Composer Matthew Greenbaum, professor at Temple University, curated a concert of Amphibian, new music and video at the HiArt Gallery (227 W. 29th St.,) New York, on April 19, 2014 at 8pm.  This program, called Visual Music, included David Holzman, piano. The cartoon or audiovisual pieces included Krazy Kat Goes Awooing (1916) images by by George Herriman, with a score by Heather Mease (2014); I Saw the Procession of the Empress on First Avenue by Matthew Greenbaum (premiere); Mycenae Alpha (1978) by Iannis Xanakis; Opus 161 (1965-66) by Thomas Wilfred; Second Thoughts (2000) by Dennis Miller; Koko's Earth Control (1928) by Inkwell Studios, with Max Fleischer as producer; and, Effacement (2013) by Matthew Greenbaum (NY premiere).  This proved to be a relaxing, amusing, and stimulating evening. Visit Matthew Greenbaum at http://matthewgreenbaum.com/.
Cross Island performed a free concert at the Nicholas Roerich Museum (319 W. 107th St.), New York (near Riverside Dr.),  Sunday, April 27, 2014 at 5 pm. The Roerich museum is home to the collection of the painter and philosopher, who was the set designer for Stravinsky's Rite of Spring in Paris, and who painted Mount Everest and the Himalayas, as a spiritualist.  Suzanne Mueller, cello and Elinor Abrams Zayas, piano, are Cross Island (LI based) and they performed with friends (Dr.) Yeou-Cheng Ma, violin/viola (the director of the Children's Orchestra Society, with which she performed with her brother, Yo-Yo Ma) and Sandy Tepper, clarinet. Pieces included selections from Joseph Haydn, Max Bruch, Mikhail Glinka, James Grant,  Edwin Finckel, George Gershwin, Rick Sowash, Paquito D'Rivera, Keri Degg, and Claude Debussy.  Several of the pieces are recorded on Cross Island's 2011 CD, Quiet Strength, which is commendable and quite entertaining. This was an altogether amiable and enjoyable program.Visit the ensemble at http://crossisland.net/about_cross_island/.
Laura Falzon, flute, collaborated with Andrey Tchekmazov, cello, in a duet and solo program called Dwett – the name of their ensemble – at St. Peter's Lutheran Church at Citigroup Center (Lexington Ave. and 54th St.) in New York, Tuesday, April 29, 2014, at 8pm.  The program included Margarita Zelenaia, Byzantine Chants (selections) for solo cello; Claude Debussy, Syrinx for solo flute; Archangelo Correlli, La Follia Op. 5/12;  J.S. Bach, Sonata in E major (BWV 1035); Reza Vali, Folk Song Set No. 9 (selections); and, Hector Villa Lobos, Bachianas Brasileiras No. 6.  With a flute, tone is everything. Laura Falzon of Malta and New York has one of the most lucid, breathable tones in the world – among the top rank of flutists who are internationally renowned performers. Cellist Andrey Tchekmazov is most powerful and virtuosic in his technique.  Moreover, he has a lot of artistic integrity and he lets the composers voice speak through accurately.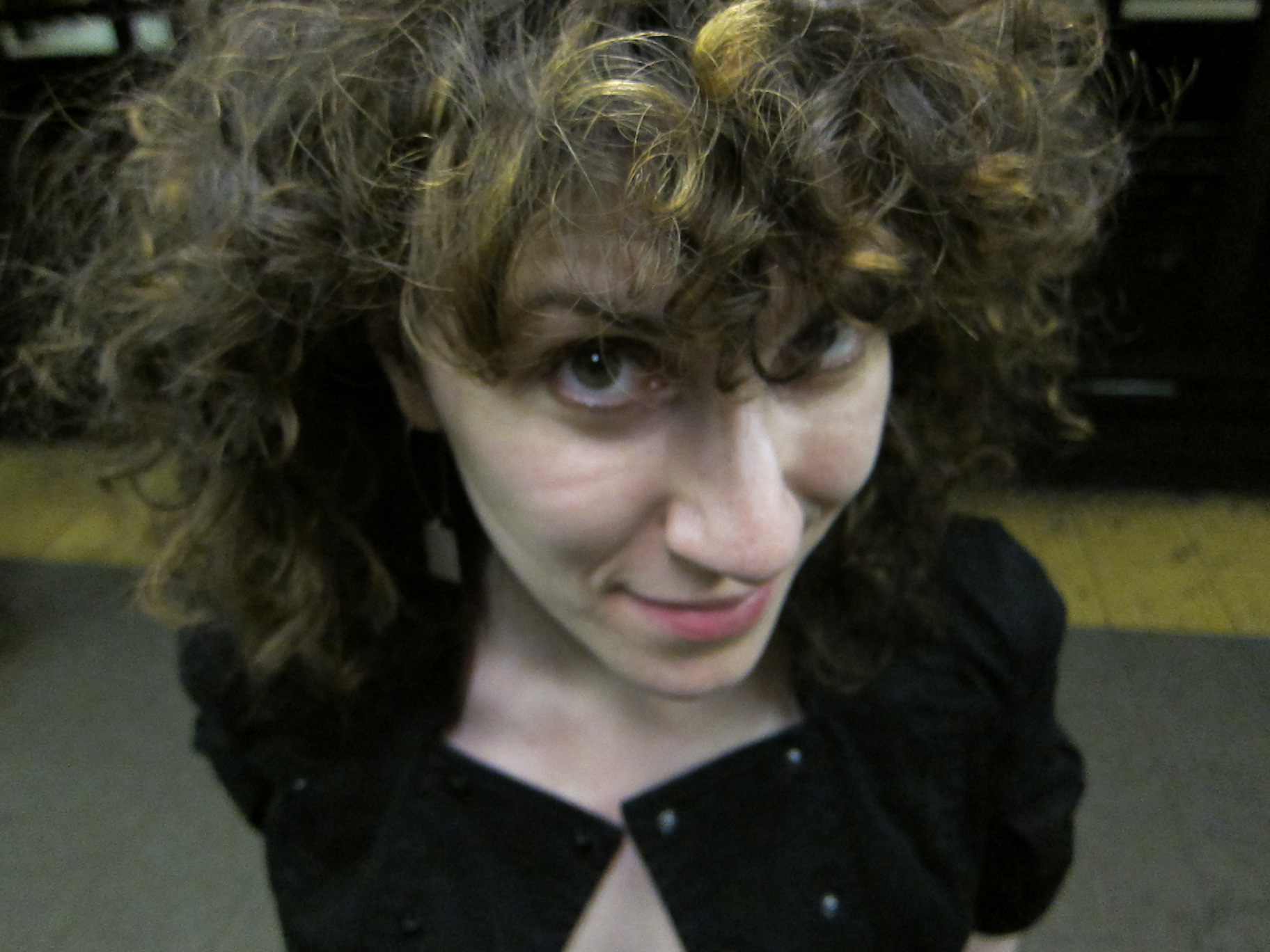 Lainie Fefferman had a program at Roulette (509 Atlantic Ave. & 3rd Av.) in Brooklyn on Thursday, May 1, 2014 called Here I Am, featuring Newspeak and Va Vocals. Mellissa Hughes did the vocals for Newspeak – she has a lot of vocal personality, tone, power, and diction – the whole shebang; and, she and sister sopranos Martha Cluver and Caroline Shaw (the Pulitzer-award composer) performed for Va Vocals.  The texts came from translations of the Hebrew bible; and, was rather strong stuff.  Lainie Fefferman's music is influenced by David Lang's – there are a lot of contrasts between delicate and fortissimo percussion passages, and gentle and loud vocal passages, and her music is of a very high quality, too, although it can be abrasive at times – it kicks hard! Visit Ms. Fefferman at http://lainiefefferman.com/.
Victoria Bond has been curating the Cutting Edge Concerts New Music Festival for some years now, most recently at the Symphony Space Nimoy Thalia Theater.  I wrote about the first concert in the three-concert 2014 series. Monday, April 21, 2014, at 7:30 pm and April 28, she presented programs called Illusions and Realities, with the Cleveland-based Blue Streak Ensemble, and A Concert of World Premieres, with Loadbang, Mivos and Sequitur, respectively.  (The NY Times reviewed the latter concert.)  The April 21 program featured pieces by Robert Paterson, Margaret Brouwer, and Victoria Bond; David T. Little, Jonathan Tunick, and Ms. Brouwer, again.  I was particularly impressed with the Brouwer, Bond and Little pieces – all had excellent craft and every gesture was audible.  David T. Little's piece borrowed a lot of Renaissance craft and utilized it in a modern setting to a wonderful effect.  Margaret Brouwer's music was very rich and satisfying; and, Victoria Bond's opera-in-progress, Clara – about Clara Schumann – sounds like a real winner!
Ms. Brouwer directs the Blue Streak Ensemble, with very accomplished musicians – Madeline Lucas, flute; drew Sullivan, clarinet; Tara Lynn Ramsey, violin; Maaike Harding, cello; Christopher Brosius, trombone; Shuai Wang, piano; Michael Jarrett, percussion; Sarah Beaty, mezzo-soprano; and, Branch Fields, baritone (guest artist).  I was very pleased by this multi-talented ensemble, who performed together like close-knit friends. On April 28, the first part of the program involved collaborations between members of Loadbang and of Mivos:  Jeffrey Gavett, baritone; Andy Kozar, trumpet; William Lang; trombone; and, Carlos Cordiero comprise Loadbang; and, Olivia De Prato and Joshua Modney, violins; Victor Lowrie, viola; and, Mariel Roberts, cello comprise Mivos.  Some of the pieces were truly inspired and delightful; other pieces sounded like first efforts at composing; but all are excellent musicians and composers.
Sequitur presented one piece:  Harold Meltzer's Variations on a Summer Day.  Mr. Meltzer, recipient of the Rome Prize and other major awards is a splendid composer.  He wrote his piece using the poetry of Wallace Stevens, sung by the excellent mezzo-soprano Mary Nessinger.  Each and every member of Sequitur is a superlative musician; and, this piece was the high-point of the evening!
More about Cutting Edge Concerts at http://www.cuttingedgeconcerts.org/.
Category Sound | Tags:
---
Comments Off

on The Last of the April 2014 Concert Reviews and Notes from Mark Greenfest
Sorry, comments are closed.