Comments Off

on Derriere Opera Reviewed by Leonard Lehrman
October 17, 2015 by Admin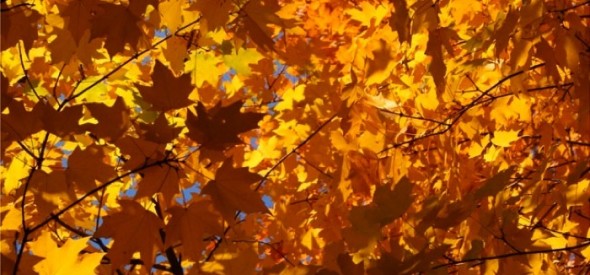 Tom Wolfe's Bonfire of the Vanities has been called the quintessential US novel of the 1980s.  The title comes from the late 16th century Catholic Church's ritual efforts to respond to Carnival by identifying and destroying anything that was so sinful as to challenge the status quo.
In our own era, dominated by a "carnival barker" (Hillary Clinton's apt characterization of Donald Trump) who'd like to take us back to the Reagan-Bush era, when greed and indulgence were seen as admirable, the temptation to operatize Wolfe's novel and attempt to update it must have been too hard to resist, particularly for proponents of an artistic esthetic known as "Derriere Guard," that's been around since 1997.
Unfortunately, the results could accurately be described as a work with little heart, and its head stuck in its derriere:  "Black Lives Matter" is put down by a black attorney asserting that "innocence matters."  Occupy picketers are called out to shame an alleged hit-and-run Wall Street tycoon who is actually innocent, but who tried to raise money for poor people of color, who turn out to be corrupt and turn on him.  The latter scene recalls Wolfe's earlier coining of the term "radical chic," to put down Leonard Bernstein and other wealthy civil libertarians trying to find common cause with the Black Panthers.
The new Wall Street bond created by the protagonist is called a Financial Institution Strategic Investment.  In its plural form, FISIs, pronounced "feces," it is "flushed down the toilet" when Wall Street crashes.  The pun is amusing, the first few times. After the 10th or 20th, it becomes tiresome, to say the least.
Composer Stefania de Kenessey and librettist Michael Bergmann, who also directed, at least to some extent, had first-rate cast members to work with (21 of them, with a chorus of 15 and an orchestra of 18!) at the Museo del Barrio on October 9 & 10, particularly Randal Turner and Anne-Carolyn Bird as Sherman & Judy McCoy, who elicited at least some measure of sympathy in their Act III monologues. Adrienne Danrich was also good as the black lawyer. Yingjie Zhou and Benjamin Bloomfield (briefly) sang well as the rich Ruskin couple.  Zhou's and Turner's seduction scene was tastefully done, and cleverly replayed "on tape" in the courtroom scene.
As the fund-raising Rev. Bacon, Kevin Maynor's beautiful bass-baritone was covered all too often by the orchestra, vigorously conducted by Daniela Candillari.  Peter Becker amused as the monochromatic anti-rent control landlord "Grafton."  The characters' names seemed to have taken inspiration from The Rivals, the Misters of Cradle Will Rock, the Truloves of Rake's Progress, and Urinetown.  But the final impression: more anal than retentive.
LEONARD LEHRMAN will conduct his Metropolitan Philharmonic Chorus in "Songs of Conscience" concerts Oct. 18 at Freeport Memorial Library and Nov. 1 at Bryant Library in Roslyn; and in the premiere of Dargomyzhsky's opera Rusalka in his & his mother Emily R. Lehrman's English translation, Nov. 22 at Queens College. The State Symphony Orchestra of St. Petersburg will record his Seven Russian Songs with Helene Williams in Russia next July.  He is currently at work on his 11th opera,  The Triangle Fire, with a libretto by Ellen Frankel.
---
Comments Off

on Derriere Opera Reviewed by Leonard Lehrman
Sorry, comments are closed.