Comments Off

on Rusalka at Queens College – A Review by Mark Greenfest
December 12, 2015 by Admin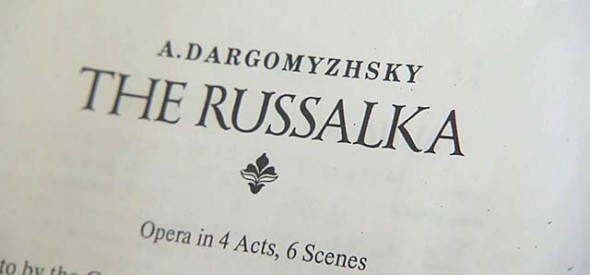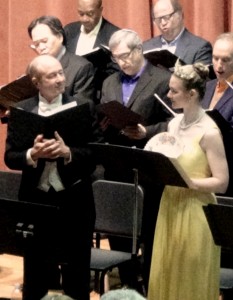 Leonard Lehrman and his late mother, Emily, translated the Pushkin-Dargomyzhsky opera, Rusalka, which was performed in a World Premiere of the English-language translation on November 22, 2015 at Queens College CUNY's Aaron Copland School of Music, with Dr. Lehrman as the pianist and with a very attractive cast that included his spouse, Helene Williams Spierman (the co-founder of the Bronx Opera), as Natasha (the girl who drowns herself and becomes Rusalka, the mermaid queen), and the Metropolitan Philharmonic Chorus, along with David Anchel as the Miller, Gregory Mercer as the Prince, Perri Sussman as the Princess, Kathryn Wieckhorst as Olga, Jackie Bakewell as the Prince's daughter Rusalochka, Bill Castleman as the Huntsman, and Thomas Smith as the Leader.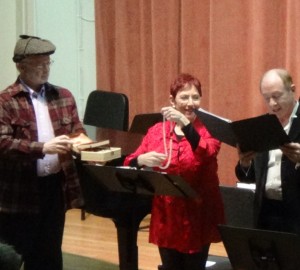 Several of the singers were outstanding – Helene Williams' (seen at right) voice and acting are impeccable; Gregory Mercer has an international reputation as a tenor; and Perri Sussman has a most promising career awaiting her, for instance.  I happen to adore Dvorak's music, and love some of the music from his Rusalka.  This version, which predates the Dvorak and several other versions, has a fascinating story from Pushkin, for which Dargomyzhsky, who was a protégé of Glinka's, wrote the libretto and composed music for his opera, is very worthy.
It is about two and a half hours long in its present  form, but I found the drama kept my attention, and the music to be memorable and lovely. The Queens Chronicle's reviewer also thought this is an excellent opera. See http://tinyurl.com/RusalkaReviewQChron.
Links to the Russia Channel One news story and the entire opera on video may be found at http://tinyurl.com/DargoRusalkaEng.
Editor's note – the painting above, El nido de la rusalka, is by Lughchronie.
Review by independent New York classical music critic Mark Greenfest.
Category Sound | Tags:
---
Comments Off

on Rusalka at Queens College – A Review by Mark Greenfest
Sorry, comments are closed.