Comments Off

on Iris at Bard (July 27, 2016) – Reviewed by Leonard Lehrman
August 7, 2016 by Admin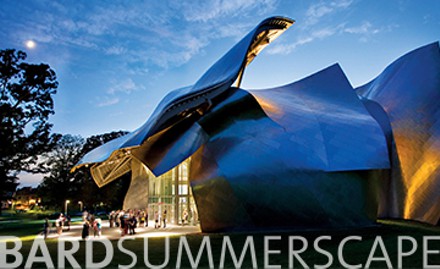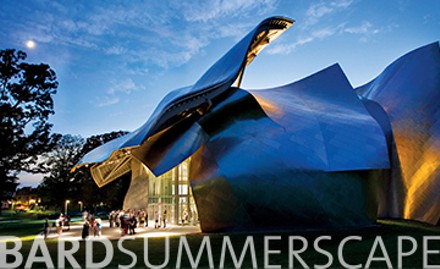 Attending a Leon Botstein performance is almost always a cause of mixed emotions.  What other figure in our time has done so much for scholarship and performance of rarely-heard works than the President of Bard College who also happens to be Conductor of The American Symphony Orchestra and Editor of Musical Quarterly?  Invariably, his efforts pose questions as to why certain pieces have not been heard for so long.  But almost inevitably, the results give pretty clear answers.
When Bard SummerScape announced that it would present, as part of its Music Festival this summer on the theme of "Puccini and His World," Pietro Mascagni's opera Iris in its first full production in New York for nearly a century, I knew I had to go.  David Stivender, the Met's Chorus Master from 1973 until his death in 1990 at age 56, under whom I had worked as Assistant Chorus Master in 1977-78, had raved about this opera as probably Mascagni's best.  And he ought to have known, having put together and edited the definitive autobiography of the composer in 1988 (the year the New Jersey State Opera revived the work, with moderate success), and knowing the ins and outs of his works intimately, often full of traditions that don't appear on the page.  (I remember, when I was conducting the chorus backstage in Mascagni's youthful masterpiece Cavalleria Rusticana, the story told by concertmaster Raymond Gniewek about how Jimmy Levine leaned over to whisper: "You know I'm conducting this work for the first time," receiving the reply: "We know, Maestro.  We know!")  The recording of Cavalleria conducted by the composer at the age of 80, half a century after its debut, in Fascist Italy, is a classic example of how perceptions age.  Tempi are so slow, as details are brought out that one rarely hears in just about all other usually much faster paced productions.  One thinks of the glacial pace of Leonard Bernstein's recording of La Bohème, not to mention Otto Klemperer.
Not so with Botstein, where tempi moved along nicely, and upper woodwinds and brass emerged with clarity and precision.  I wish I could say the same for the lower sounds, especially those that began Acts I & III, whose poor intonation came across as muddy, as did some of the inner string parts in numerous passages throughout the opera.  We caught the third of five performances, so one can only hope some of that cleared up by the final one.
The opera has a great deal of soaring lyrical music, but there are reasons why it is not performed as often as Cav, or even as often as Mascagni's second greatest opera, the intimate L'Amico Fritz.  Iris (1898) has a libretto by Luigi Illica, best known for his libretto to Puccini's Madama Butterfly, written six years later.  Ironically, Puccini's opera was not an initial success, until it was revised, revived, and then took off, while Mascagni's enjoyed a few years of success but then fell into neglect following a few seasons at the Met.
The reasons are not hard to see.  Puccini's opera is a humane indictment of U.S. imperialism and indifference toward a young woman in Japan, while Mascagni's is just a showcase for cruelty toward a Japanese woman by her fellow countrymen.  The musical language of both composers is overwhelmingly European, that is to say, Italian.  But where Puccini successfully integrates a bit of Japanese folk melody into the musical textures (esp. "Sakura" – Cherry Blossoms), and brings back recognizable themes over and over (especially the trichord sequence of major to minor to augmented triads), Mascagni incongruously uses the names of cities for characters that are caricatures (Osaka, Kyoto) and has one extended passage for solo koto that hardly fits in with the rest of the mostly through-composed score at all.  All of the men in Iris are brutes compared with the sole female character of the title role.  Unlike the blind Timur in Turandot, for example, one feels no compassion for the raging blind father of Iris.  The third act seems to take place primarily in her mind, abstractly.  An abstract presentation of the first two acts, with the chorus peering down on Iris and her father in what looked like an arena, only accentuated the starkness and stiffness of the dramaturgy.  One kept being reminded of the more melodramatic, and less successful, moments of Butterfly and Manon Lescaut, without enjoying the formal satisfaction of recognizable repetition of melodic and harmonic themes.  Kudos, however, to the gifted up-and-coming soloists, especially Talise Trevigne in the title role and Matthew Boehler, Gerard Schneider, Douglas Williams, and Cecila Hall as the father, the two suitors, and a geisha, respectively.
Visit Bard SummerScape at http://fishercenter.bard.edu/summerscape/.
Category Sound | Tags:
---
Comments Off

on Iris at Bard (July 27, 2016) – Reviewed by Leonard Lehrman
Sorry, comments are closed.