Comments Off

on The Leading Composers in Denmark & Russia are 84 Years Old by Leonard Lehrman
August 14, 2016 by Admin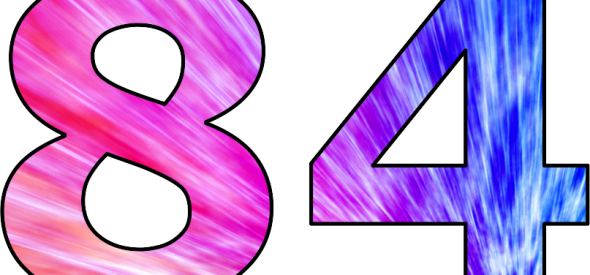 Per Nørgård (https://en.wikipedia.org/wiki/Per_N%C3%B8rg%C3%A5rd), Denmark's leading living composer, turned 84 on July 13th. The previous month, June 16-18 he was honored with a festival of his works in New York, which we would have attended, had we not been abroad at the time, on which more presently.  We were happy to bask in a kind of afterglow of the festival, however: a July 29th piano recital devoted entirely to his works, dating from 1973 to 2008, performed by the intrepid young pianist Jacob Rhodebeck, attended by a handful of auditors including his parents come in from Ohio at a rather unlikely and unassuming hole in the wall in Brooklyn called Mise-En Place, sponsored by Lost Dog New Music Ensemble (http://norgardinnewyork.org/).
Most appealing of the pieces were two modest, tonal numbers from the 1987 film Babette's Feast, which were followed by the turgid Turn from 1973.  The first half, which opened with 3 portraits of rain, closed with 3 portraits of animals. The second half featured some virtuoso whistling along with the playing, and culminated in the Stravinsky-quoting monumental Achilles and the Tortoise from 1983. Many of the works referenced others on the program, and not on the program, including Out of the Cradle Endlessly Rocking, presumably inspired by Whitman, and the Beatles' song Blackbird.  All were certainly worth hearing, at least once.
Interviewing afterwards the pianist and the director of the group Garth Edwin Sunderland, who works with the heirs and promoters of Leonard Bernstein's works, I was intrigued to learn of Bernstein Centennial plans to include a version of his opera A Quiet Place without the flashback prequel of the adorable Trouble in Tahiti, on which the piece was originally structured, and which to me at least has always been its heart and soul.  I also asked about personal contact with the Danish composer, who had not been able to come to New York, and had not been very communicative lately, for reasons of being too "old."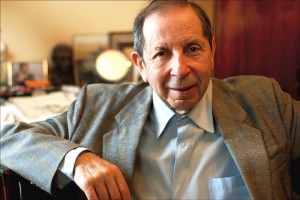 "Old"?  Well, Sergei Mikhailovich Slonimsky (https://en.wikipedia.org/wiki/Sergei_Slonimsky), the leading composer living in Russia today, also turned 84 on Aug. 12, 2016 – and as the photos below show, is still vibrant and vital. I had the pleasure of meeting him and lecturing, playing and singing my own music, in his class at the Leningrad Conservatory in October 1971 – and he remembered me.  After performing concerts in Minsk, Bobruisk and Vitebsk, Belarus (including some of his music), Helene Williams and I had a short visit to Moscow and then took the fast train to St. Petersburg in order to catch a performance of his Requiem June 22nd, which was alas cancelled, for lack of funds(!), whereupon he left for his dacha in the country.  But through intermediaries we managed to reach him, and received an invitation to meet with him for an hour at the Conservatory, where he would be administering oral exams on July 4th. He asked about our mutual friend, my teacher Elie Siegmeister (1909-1991), who had been close friends with his uncle, Nicolas Slonimsky, and was enormously amused by the photos of the French naturist premiere of Siegmeister's opera, The Mermaid in Lock No. 7, saying: "Let's give a copy of these photos as a prize to the best student in the exams!"  Invited to sit in on the exams, we heard him ask one student (in our honor :>) to name all the American composers he knew of:  Ives, Copland, Cowell, Glass, Reich, Riley, Adams.  No Siegmeister, alas, though not surprisingly.  And which works?  One of the instructors volunteered: Nixon in Beijing.  ("No, 'China,' I gently corrected him.)
Afterwards, before taking us to lunch, Sergei Mikhailovich listened to me play and sing my Krylov Quartet setting (https://www.youtube.com/watch?v=0HRNBM7e2Ao&feature=youtu.be), which amused him greatly, heard Helene sing his setting of Lermontov's poem Clouds (seen below)
and enjoyed the two of us as Lenin and Emma Goldman in the Russian Scene from my E.G. (https://www.youtube.com/watch?v=Ht9B0Jkvo2U&feature=youtu.be), commenting: "Today Lenin, Stalin, Khruschev, Brezhnev, even Putin, they're all comic figures to us!" On October 28th, at the Ermitage Theater, the Conservatory will be presenting the staged premiere of Slonimsky's 2001 opera King Lear, based on Boris Pasternak's gorgeously mellifluous Russian translation of the Shakespeare. We'll be there for it, having met with the star (the wonderful bass Denis Sedov) and the director, Artyom Vol'khovsky, who has expressed interest in staging my setting of Chekhov's play Yubilei (http://ljlehrman.artists-in-residence.com/BirthdayOfTheBank.html) as his next project(!).  I am now working on translating the Pasternak-based Lear libretto back into English, in a version that can be sung to Slonimsky's florid music.  It is a tremendous challenge, but, with the blessing of the composer, not daunting. Happy Birthday, Sergei Mikhailovich!
The photos below show Sergei Slonimsky listening to Leonard Lehrman sing and play for him at the piano, standing with Helene, Leonard and the other two judges at the exams, signing scores of his King Lear and his songs and viewing naturist photos of Siegmeister's opera. All were taken on July 4, 2016 at the Conservatory in St. Petersburg, Russia, by Helene Williams – except the one that includes her, which was taken by Viktor Shapiro.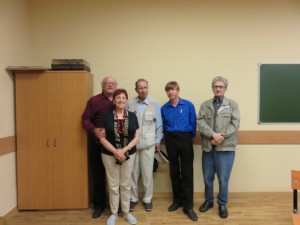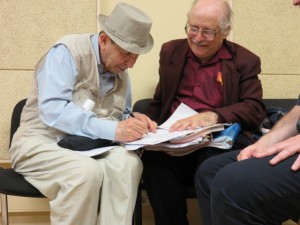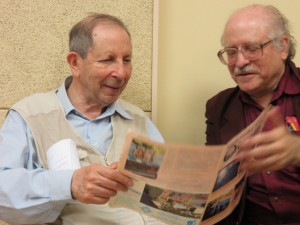 Leonard Lehrman [http://ljlehrman.artists-in- residence.com/] is a frequent contributor to soundwordsight.com and The New Music Connoisseur, of which he was Copy Editor and Critic-at-:Large for many years.  His 11th and newest opera, The Triangle Fire, will be performed in Haledon and Teaneck, NJ on September 4 and 11 and in New York next March, presented by his Metropolitan Philharmonic Chorus, in association with The Bronx Opera.
Category Sound | Tags:
---
Comments Off

on The Leading Composers in Denmark & Russia are 84 Years Old by Leonard Lehrman
Sorry, comments are closed.