Comments Off

on Celebrating the Life and Music of Steven Gerber – An Appreciation by Mark Greenfest
November 8, 2016 by Admin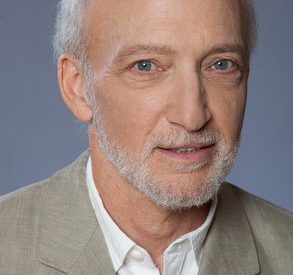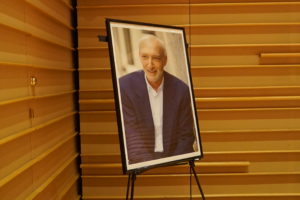 The Steven R. Gerber Music Trust presented Celebrating the Life and Music of Steven Gerber at The DiMenna Center for Classical Music in New York, NY of Sunday, October 30, 2016 at 2:00PM, with these performers:  Cyrus Beroukhim – violin/viola, Kurt Nikkanen – violin, Amy Kang – cello and Maria Asteriadou – piano.
The program consisted of Gerber's Elegy on the Name "Dmitri Shostakovich" for Solo Cello (1991) – (originally for solo viola), performed by Cyrus Beroukhim, Fantasy for Solo Violin (1967), played by Kurt Nikkanen, Fantasy, Fugue, and Chaconne for viola and cello, presented by Cyrus Beroukhim and Amy Kang, Funeral Prelude in 3 Movements by Eli Shoot, performed by Maria Asteriadou, Five Greek Folksongs (after Ravel), for Violin and Piano, featuring Kurt Nikkanen and Maria Asteriadou and Three pieces for two violins, presented by Cyrus Beroukhim and Kurt Nikkanen.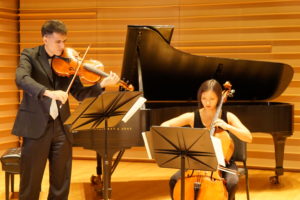 What measures a good piece of music? Clarity, articulateness, variety, balance, emotional power, intelligence, integrity, and the piece should be able to speak for itself. On all accounts, Steven Gerber's music passes all standards, academic and personal, and is both beautiful and intensely moving. I have reviewed the music previously, and the stellar performances by these extraordinarily gifted artists, Cyrus Beroukhim, Kurt Nikkanen, Amy Kang, and Maria Asteriadou, at this event, spoke volumes.
This music speaks to me and speaks for itself, and Steven's compositions are a wonderful legacy that will speak for generations after those that knew him have also passed on.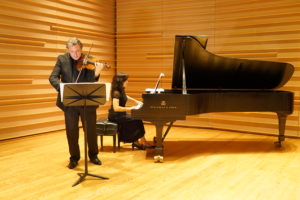 The Steven R. Gerber Trust is dedicated to the preservation and promotion of the music of Steven Gerber through the support and creation of projects, programs, and initiatives which elevate exposure to, increase interest in, and highlight aspects of, the composer's work.
Category Sound | Tags:
---
Comments Off

on Celebrating the Life and Music of Steven Gerber – An Appreciation by Mark Greenfest
Sorry, comments are closed.