Comments Off

on The Winners of the Ibla Grand Prize International Music Competition – Weill Recital Hall at Carnegie Hall, May 9, 2017
June 4, 2017 by Admin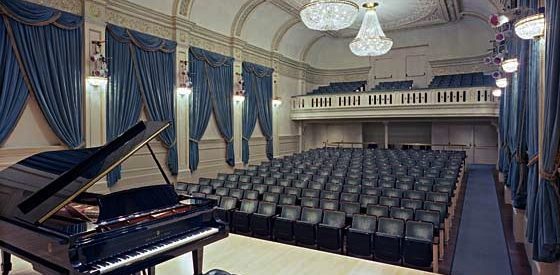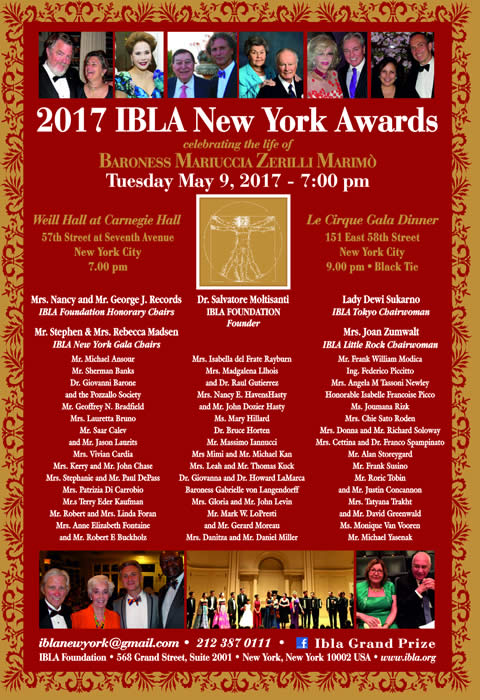 After all of the performers had been presented at this year's Ibla Grand Prize New York City concert, the competition's founder, director and host for the event, Dr. Salvatore Moltisanti, asked the audience, "Did we convey our passion to you?" Of course, this word and concept has become over-used, and is now applied to everything from cooking to cabinet-making, but it seemed an appropriate question after such an evening of music-making.
Beginning its second quarter-century, this marvelous competition brought its annual New York international showcase presentations of musical talent to a city with very high standards, and an ongoing passion for the best.
The first performer was pianist Pietro Bonfiglio, who presented music by Kabalevsky. His was intelligent, assured, nuanced music-making that brought the first movement of the composer's Sonata, op. 46, no. 3 to vivid life. He knows how to sell Kabalevsky, an often undersold composer.
Next was Ukraine's Bogdana Pivnenko, violin and Ganna Khmara, piano. Everyone loves Spanish music and Shchedrin's An Imitation of Albeniz was a good choice for presentation. Pivnenko has all the right violin physicality and Khmara is a very good accompanist. There were some rough edges in the Shchedrin, but the playing was much more convincing in another piece by Maytus, a work new to me. I'd also like to hear Ms. Pivnenko in more lyrical playing, but overall, the performance was good.
Then came one of Ibla's patented surprises, Italy's TriKos Trio, a percussion ensemble consisting of Francesco Barone, Giulia LoGiudice and Gaspare Renna. These skilled players, armed with good teamwork and the possibilities of small cymbals, presented Trio per Uno – kind of jazzy and complete with yelps and sighs. Many percussive colors and quite the array of rhythms.
And how better to follow a surprise than with another surprise, this time in the form of Japanese trombonist Kojiro Fujihara, in traditional Japanese dress, with pianist Kyoko Harada. Fujihara has a big, lovely trombone sound that was on fine display in Colors Concerto by Bert Appermont, This is very attractive, lyrical music that showed the full range of the trombonist's wonderful talent as well as the high quality of Harada's accompaniment.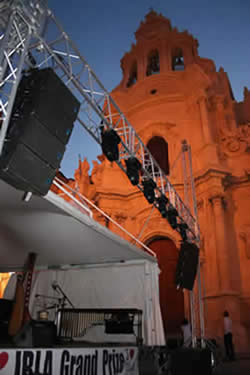 Next up was Korean pianist Hyejin Seo, on more familiar reportorial ground, very skillfully assaying the perennial favorite and piano ability shower-offer, Balakirev's Islamey. Some occasional blips and bloops, but generally quite good, with a tangible and visible commitment to this difficult music. This was underscored by the fine audience reaction.
Following this was Russian soprano Alina Godunov, with Georgian pianist Tamara Licheli. Ms. Godunov has a small-scaled but very attractive voice, with mostly lovely control and a nice use of dynamics. She had a few issues in the upper part of her range and could certainly use a bit more movement onstage to help sell the music, but it was good to hear her present E Strano…sempre libera from Traviata, especially with the fine, sensitive accompaniment of Ms. Licheli.
And then came Polish accordionist Michael Gajda and pianist Julia Wolanska, performing Lutoslawski's Variations on a theme of Paganini. Honestly, I don't care for these types of pieces (and if I never hear another variations of something from Carmen, I'll live happily), but the sheer skill, drive and musicality of Mr. Gajda was more than enough to make up for my personal shortcomings as a listener. The piece was remarkably well done, with the usual flair that seems to be genetically implanted in Polish accordionists. The interplay between accordion and piano was very strong. Again, marvelous audience reaction.
Surprise time again, with pianist David Cieri joined by percussionist Shahzad Ismaily, Indian carnatic violinist Anjna Swaminathan, and harpist Adam Vasquez for a loosely planned group improvisation. Given the instrumentation, it seemed natural for the music to take on an Indian flavor, and to be very meditative, but with an attractive tension. Especially good playing from Cieri and the violinist. The improvisation was perhaps a bit too subtle for the setting, and probably a bit too long for general consumption, but well done nonetheless.

Then, the marvelous pianist Tamara Licheli by herself to present Mery Davitashvili's Khorumi. This is strong music, strongly presented by this fine artist. She has shaping, nuance and musicality in abundance and makes this unfamiliar composition feel like something you've known for years.
Next up was the return of Japanese trombonist Kojiro Fujihara, again in traditional Japanese dress, with pianist Kyoko Harada. He performed Csardas variations, but these really showed the vast range of his trombone skills. At times, his energy really became more important than the notes and the audience seemed to really love it. Good choice for presentation, and again, fine accompaniment.
Then, once again, the TriKos Trio. Lotsa skill here, in a batteria of everything from bongos to bass drum. Fine teamwork, big range of colors. They obviously had a great time, and so did the audience, if the roar of appreciation at the end of their performance was any indication.
Finally, a reprise for accordionist Michael Gajda and pianist Julia Wolanska, this time with perennial favorite, Astor Piazzolla's Libertango. Gajda is a wonderful player – intense and motoric. This piece was much better suited to his skills and more accordionistic that the Paganini, and the very strong audience reaction was both expected and appropriate.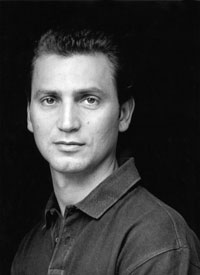 As I have in previous reviews, I need to mention that throughout the evening, Dr. Moltisanti (seen at left) was an exceptionally genial, informative and eloquent host. It again confirmed my belief in his genius as a musician, teacher and advocate for musicians from around the world.
As always, this was a strong showing of the talent that finds its way to Ragusa-Ibla.
Everyone came out on stage for another round of audience approval, at which point Salvatore Moltisanti asked, "Did we convey our passion to you?"
The answer is, "Yes, yes you did."
Jeffrey James
Editor, International Composer
http://www.jamesarts.com/internationalcomposer/
Editor, SoundWordSight.com
June 3, 2017
Category Sound | Tags:
---
Comments Off

on The Winners of the Ibla Grand Prize International Music Competition – Weill Recital Hall at Carnegie Hall, May 9, 2017
Sorry, comments are closed.