Comments Off

on From Kernel to Concert Part II, by Barbara Oldham, Quintet of the Americas
April 18, 2018 by Admin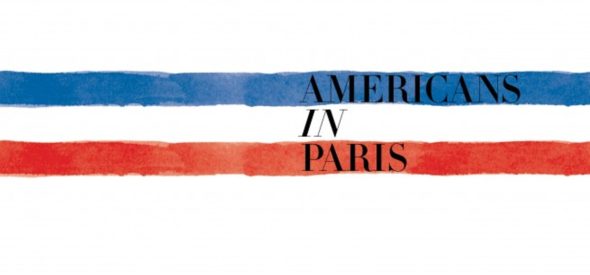 Kernel to Concert, Part II.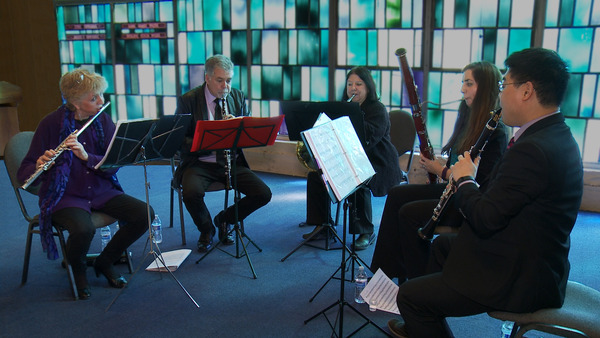 In Part I, I related how we started to work on choosing a program theme for this season.
We decided to develop a program that would not only honor the "Greatest Generation" but also pay tribute to the great musical pedagogue, Nadia Boulanger.
We all agreed some of the real masterpieces for woodwind quintet were the Woodwind Quintet by Elliott Carter, who actually dedicated this piece "to Mademoiselle Boulanger" and Partita by Irving Fine.
Also in our repertoire were some works by Astor Piazzolla which had been arranged for woodwind quintet. With our South American heritage we knew we had to include one of those and we chose the ever-popular Libertango arranged by Jeff Scott.
We decided to include a work by a composer from the next generation to show that Boulanger's influence continues. We asked living composers to tell us how they had been influenced by her and chose to program Americana Quintet by Bruce Stark which will be a NY premiere.
Our oboist Matt thought it would be good to include a work by a woman composer. I found several lists of women who had studied with Boulanger. Researching these I found reference to two incomplete woodwind quintets in the Library of Congress by Louise Talma. While in Washington DC , I visited the library, discovered that one quintet from the 1940's was complete. Back in NYC we read this "newly discovered" work and decided to program it. Talma had bequeathed her scores to the MacDowell Colony and they gave us permission to perform the work.
Our bassoonist Gina proposed one more piece for the concert. She said she would love to sing "Glitter and Be Gay" from Candide. We asked Ed Cionek and Patti Wyss to arrange this for the four of us to play with Gina. Gina sounds fantastic! We will bracket the program with our arrangement of the "Overture" from Candide and "Glitter and Be Gay".
Matt found some amazing videos of interviews with Boulanger, Carter and Bernstein and we will be including those.
We hope you will join us for this tribute to Nadia Boulanger!
Americans in Paris and Back Again will b e presented this Friday, April 20 @ 7:30 PM at Marc A. Scorca Hall of the National Opera Center, 330 Seventh Ave., 7th Floor in Manhattan.
Tickets for the April 20 event are $20/ $10 students and seniors, available at https://www.brownpapertickets.com/event/3381464. More information at https://www.facebook.com/events/1546066962186519/. This concert is ADA accessible. For MTA transportation information, visit http://tripplanner.mta.info/_start.aspx.
---
Comments Off

on From Kernel to Concert Part II, by Barbara Oldham, Quintet of the Americas
Sorry, comments are closed.